 Murder suspect Joran van der Sloot has filed a lawsuit against the Chilean government, claiming his human rights were violated when he was extradited from Chile to Peru. The 24-year-old Dutchman is seeking $10 million in damages.
The lawsuit alleges there was "pressure from the then-President of the Republic Alan Garcia Perez" to have him extradited. The suit further argues that police in Chile denied van der Sloot access to a telephone or computer so he could communicate with his family and alleges he was "deprived of his right to counsel."
In addition to Perez, the lawsuit implicates former Peruvian Minister of Interior Octavio Salazar, former police generals Miguel Hidalgo and Cesar Guardia, and Ricardo Flores, the father of murder victim Stephany Flores.
Van der Sloot, a long-time suspect in the disappearance of American teen Natalee Holloway, is accused of the May 30 slaying of Flores, a 21-year-old Peruvian business student, who was found dead in his hotel room in Lima on June 2, 2010. Van der Sloot has been charged with first-degree murder and robbery in the case.
He has also been indicted by U.S. authorities for his alleged involvement in a plot to extort $250,000 from Holloway's family for information on her death and the location of her body.
After van der Sloot's arrest, officials in Peru announced he had made a full confession to Flores' murder. Van der Sloot said he broke Flores' neck in a fit of rage after she used his laptop to find out about his involvement in the Holloway case, officials said.
"I did not want to do it," van der Sloot allegedly said about the attack. "The girl intruded into my private life. ... We argued, and she tried to escape. I grabbed her by the neck, and I hit her."
Van der Sloot's lawsuit against Chile is not the first time he has complained his rights were violated. Shortly after he was extradited he filed a complaint against investigators in Peru, claiming he was arrested without a warrant and was not provided with an official translator, which he said caused confusion during questioning. Van der Sloot also said his laptop was improperly searched.
"All this with the intention of pressuring me to accuse [me] of homicide," van der Sloot said in court documents.
The complaint was later dismissed by a Peruvian court.
NATALEE HOLLOWAY CASE PHOTOS: (ARTICLE CONTINUES BELOW)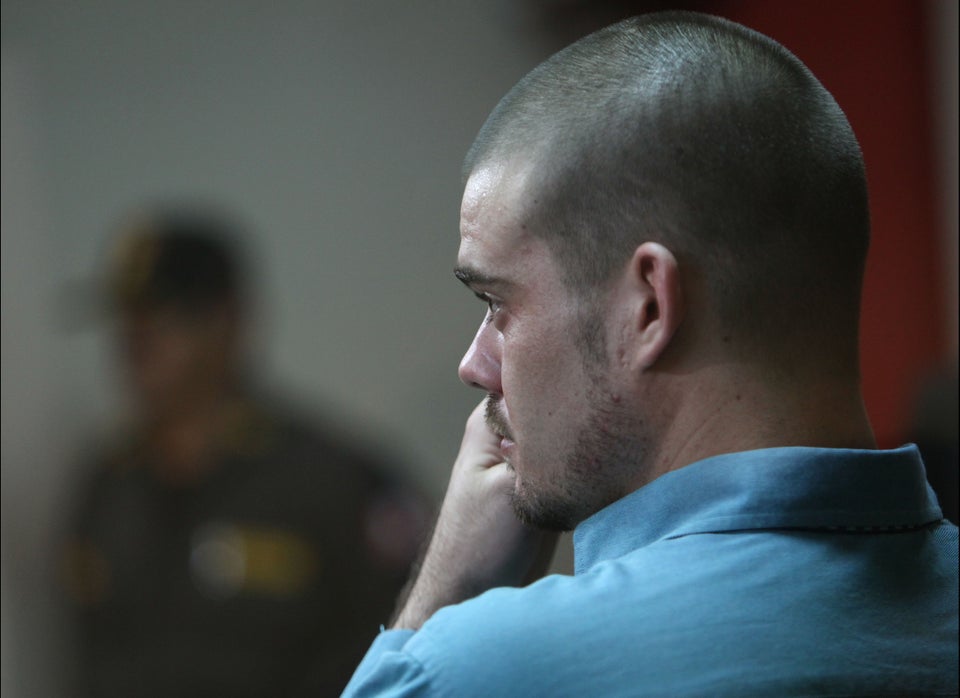 Natalee Holloway
Dave Holloway's attorney, Karen Hennecy, said her client wants his daughter declared dead so that his family can have closure.
Dave Holloway wrote in a sworn statement that it was his "firm, however, painful, belief that my daughter Natalee is deceased, and not a runaway." She had "no medical issues, psychological issues or family issues," the statement said.
The court documents, which list Natalee Holloway's possessions as worth less than $500, also name Joran van der Sloot as the "primary suspect" in her disappearance.
Popular in the Community