Joran van der Sloot -- who's accused of killing a woman in his Peruvian hotel room last year and was a suspect in the disappearance of Natalee Holloway exactly five years before that in Aruba -- has a not-so-secret admirer.
A radiologist from Florida, Dr. Mary Hamer, 55, has flown to Lima several times to support and counsel the jailed Dutch 24-year-old, because she's his "guardian angel," The Daily Beast reports.
"I'm here to support him spiritually. I'm here to fight for his civil rights and to help him in any other way I can," Hamer said in the Daily Beast interview this month, "because I'm his guardian angel."
Hamer took pity on van der Sloot last year, believing that the young man was framed, according to The Daily Mail, even though he's admitted to the beating and strangling death of 21-year-old Stephany Flores on May 30, 2010.
Van der Sloot -- who was arrested twice for Holloway's disappearance, but released due to lack of evidence -- claims he ended Flores' life, because he found her using his laptop to read about the case that made him infamous.
The day Flores died coincided with the fifth anniversary of the night Holloway went missing while on a high school graduation trip to the Caribbean island. Hamer believes that van der Sloot lashed out violently because he suffers from post-traumatic stress disorder, according to her interview with Radar.
Prison apparently had a salutary effect on van der Sloot's disposition. Hamer told Radar that the other inmates were his friends, sending him birthday cakes and that he has few wants.
She realizes that he's not a perfect man. She mentions that she doesn't like that he smokes cigarettes.
After the accused killer's mother and attorney gave their approval, Hamer mailed her first care package to van der Sloot last year.
She's kept up the correspondence and reportedly flew to Lima this month to try to meet van der Sloot. But her hope for a face-to-face meeting was thwarted twice, as she was rebuffed by guards at the prison gates, according to The Daily Mail.
The Daily Mail reported that van der Sloot didn't want to see his guardian angel.
PHOTOS FROM THE UNSOLVED NATALLE HOLLOWAY CASE: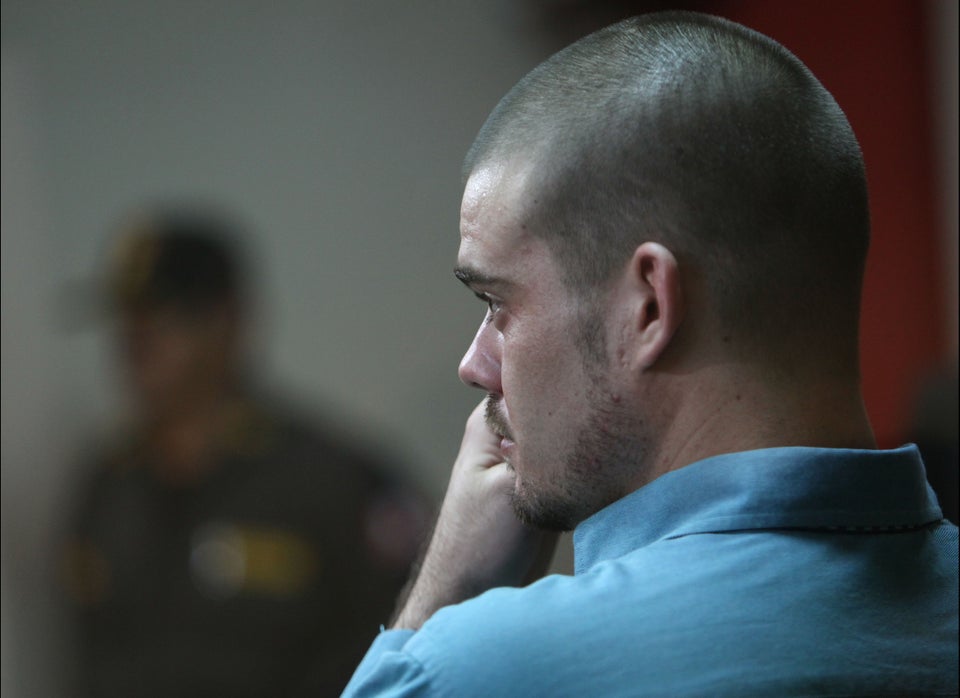 Natalee Holloway
CORRECTION: An earlier version of this article referred to Hamer as a "pathologist." She is a radiologist.
Popular in the Community