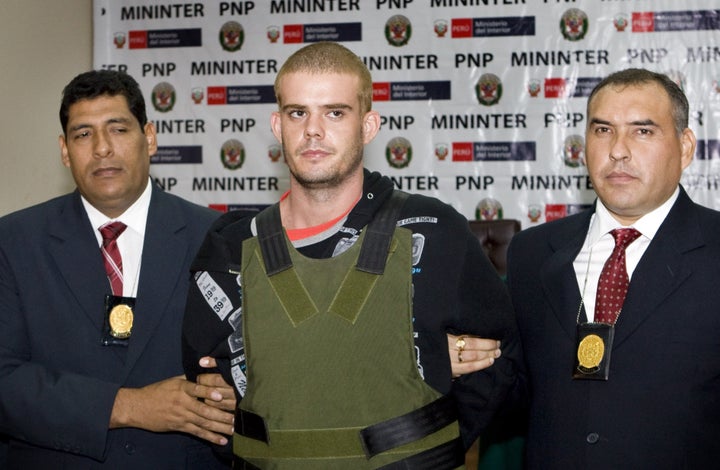 Maximo Altez, the Peruvian attorney representing Dutch murder suspect Joran van der Sloot, has unexpectedly quit the case, a newspaper reports.
The Dutch newspaper De Telegraaf reports that Altez said he will no longer represent van der Sloot due to ongoing disputes over the payment of bills. The newspaper also reports that van der Sloot and his attorney have been unable to agree on an appropriate defense strategy.
Van der Sloot has been charged with first-degree murder and robbery in the slaying of Peruvian business student Stephany Flores. He is also a longtime suspect in the 2005 disappearance of Natalee Holloway, a U.S. teen who went missing during a trip to Aruba.
Investigators believe Flores was killed on May 30, 2010 -- exactly five years after Holloway disappeared. The Alabama teen's body has never been found, and van der Sloot has never been charged in her disappearance. He was indicted in the United States on charges that he extorted $25,000 from the young woman's parents. Prosecutors said that in exchange for the money, he promised to reveal how Holloway died and the location of her body.
Van der Sloot is scheduled to appear in court next week in Peru for a pro forma hearing, during which prosecutors will present evidence in Flores' slaying. It remains unclear how this latest development will affect that schedule.
Popular in the Community