A rising high school senior is being commended for laying down his life to protect his younger cousin during a mass shooting in southwest Mississippi that killed eight people, including a sheriff's deputy, on Saturday night.
Jordan Blackwell, 18, was at his Brookhaven home with his cousins Caleb Edwards, 15, Austin Edwards, 11, and a number of other young people, when authorities say Willie Godbolt, 35, began shooting his way inside inside amid a deadly domestic dispute.
"Where's your mama and daddy?" Caleb recalled Godbolt asking Blackwell, whose mother was friends with Godbolt's estranged wife, according to the Clarion-Ledger.
After Blackwell answered that they were in Bogue Chitto, a neighboring town about 69 miles south of Jackson, Godbolt started shooting again, Caleb said. The gunfire killed Austin, pictured below on the left.
Blackwell, pictured above on the right, played football at school and had started receiving offer letters from universities. His father, Shon Blackwell, said the teen blocked the path of a bullet that was heading toward Caleb. That selfless act cost him his life.
"I know we always say what we will do in a situation like that. He did it," the elder Blackwell told the Daily Leader of his son. "He's my young hero."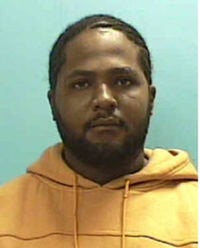 Godbolt's stop at the Brookhaven home was the second of three he would make that night, authorities said.
Earlier in the evening, police say he fatally shot his mother-in-law, Barbara Mitchell, 55; her daughter, Toccarra May, 35; and Mitchell's sister, Brenda May, 53. Godbolt's wife was able to escape with their two children.
Afterward, Godbolt allegedly went on to kill his wife's sister, Shelia Burage, 46, and her husband, Ferral Burage, 45.
He also allegedly shot and killed responding Lincoln County Sheriff's Deputy William Durr, 36, a two-year sheriff's department veteran and former Brookhaven police officer. Durr leaves behind an 11-year-old son and a wife who described him to the AP as "a good Christian man."
"He was a youth minister and a pastor before going into law enforcement," said Durr's wife, Debbie Durr. During his off-duty hours, Durr visited schools and churches where he performed with puppets for children, the principal of Brookhaven Academy told the AP.
In a Facebook video shared by Brookhaven Academy earlier this month, Durr is seen speaking to preschoolers about spreading happiness to others, telling them: "You're fireflies, and you can light up for the world."
Despite the tragic events, family and friends of the victims have expressed love and forgiveness.
Tommy Clopton, Blackwell's football coach, remembered the teen as a fierce competitor who challenged himself and others to be their best at all times.
"He understood what it meant to his brother's keeper and take care of his family and we're going to miss him for a long time," Clopton told a Clarion-Ledger reporter.
Blackwell's father echoed that description.
"He loved easy and he loved hard. It was easy for him to love you and he would do anything, even if it was something hard, to prove that he loved you, and in his dying moment, he was showing the hard side," he told the Daily Leader.
He went on to stress the importance of practicing forgiveness and reaching out to someone when they're in distress.
"Love from family is one thing, help from family is one thing, but sometimes we all need professional help," he said.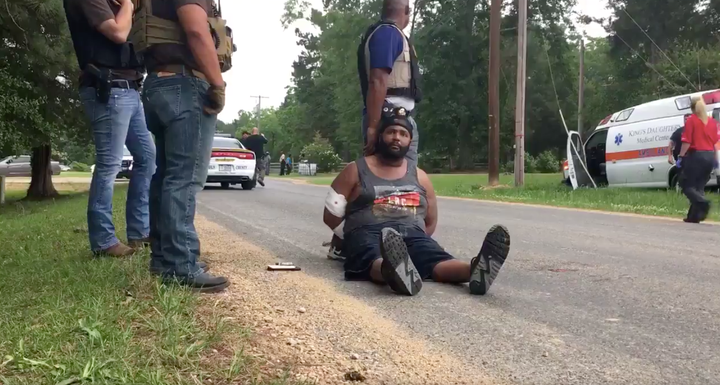 Godbolt was arrested early Sunday morning and faces one count of capital murder and seven counts of first-degree murder.
During an interview with a Clarion-Ledger reporter, filmed as he sat at the edge of the road with his hands cuffed behind him, Godbolt said he only meant to talk to his wife and recover his children.
He added, "I ain't fit to live, not after what I've done."
Popular in the Community