A photograph of wrestlers Jordan Burroughs and Sadegh Goudarzi is being hailed as the single image to encompass the spirit of the Olympics.
Jack Moore of Buzzfeed first posted the image of Burroughs, an American, and Goudarzi, an Iranian, hugging after the New Jersey native beat his Middle Eastern competitor for first place.
"American wrestler Jordan Burroughs defeated Iran's Sadegh Goudarzi in freestyle wrestling to win gold," wrote Moore. "After the match and medal ceremony, Burroughs tweeted this photo."
Benjamin Weinthal of the New York Daily News even paralleled wrestling to the nuclear weapons issue, writing, "What can we learn about nuclear weapons programs through the prism of wrestling? Though wrestling is often associated with martial arts brutality, it is actually a scientific study in how to anticipate your opponent's behavior and react. Top-caliber wrestling is often marked by an aggressive, methodical patience."
Burroughs and Goudarzi's post-match affection showed, however, that the Olympics is a place for nations to come together.
After all, the Olympics is not about athletes winning gold, but rather about nations meeting in peace for friendly competition.
"The key ethical concept of the Olympic games in ancient Greek terms is called arete. Which means virtue or excellence. It's about trying to be the best you can be as a human being," Heather Reid, the Professor and Chair of Philosophy at Morningside College, previously told KTIV.
"The opening and closing ceremonies are a part of the ancient games too," she told the station. "It is a kind of a special time and place when that flame is lit, we are all supposed to think about our possibilities as human beings and what we can be as a world."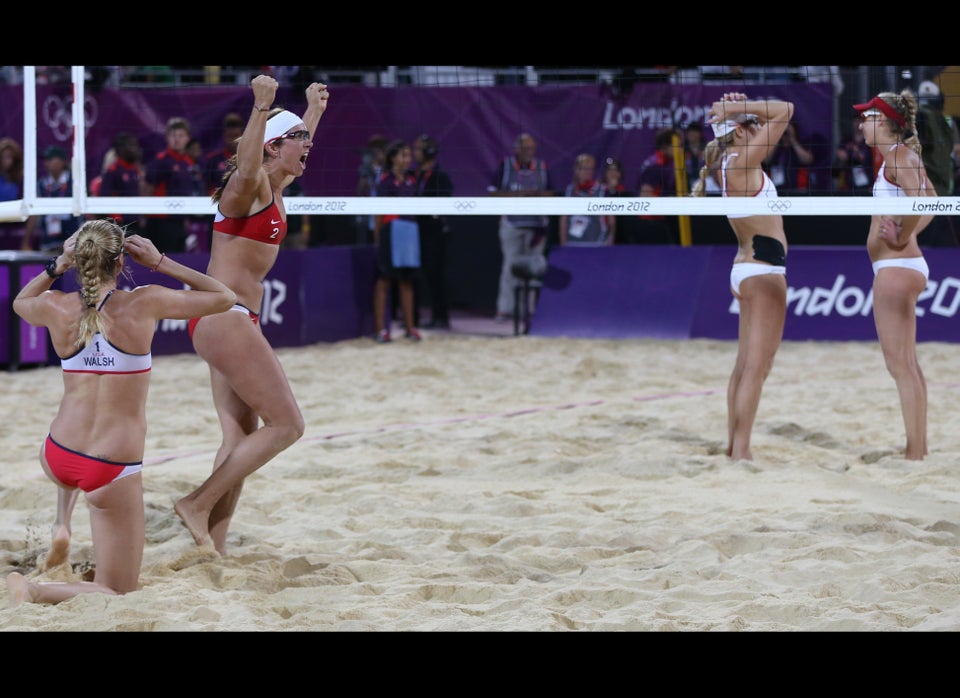 Best Photos Of Olympics Day 12
Popular in the Community