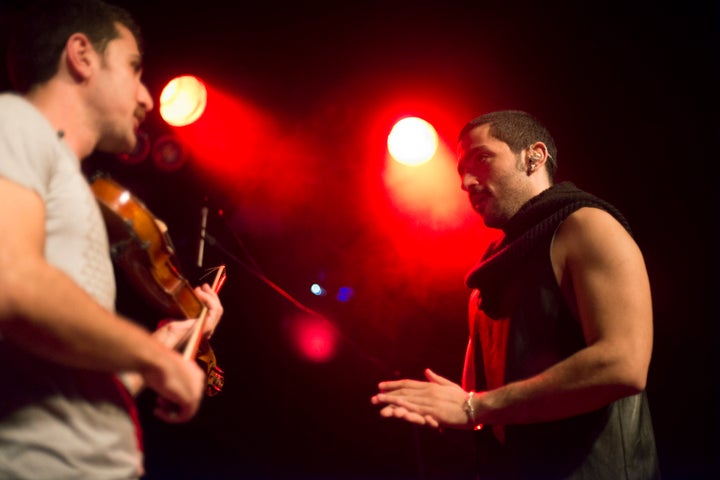 Jordanian officials have backtracked on a decision they made last week to ban popular Lebanese rock band Mashrou Leila from performing in Amman's Roman amphitheater.
Mashrou Leila received a written notice from Jordan's Ministry of Tourism mere days before their scheduled performance, stating that their concert would have been at odds with the "authenticity" of the venue, the band said in a widely shared Facebook post on April 26.
"We also have been unofficially informed that we will never be allowed to play again anywhere in Jordan due to our political and religious beliefs and endorsement of gender equality and sexual freedom," Mashrou Leila said in the statement.
The decision angered thousands of young Arabs in the region and the diaspora. The band is an indie favorite throughout the Arab world for its punchy rock songs and poignant ballads, which often tackle thorny topics such as sexuality, religion and political oppression. The band formed in 2008 at the American University of Beirut, and has since has released three albums and performed to super-fans in Cairo, Beirut and elsewhere in the Middle East, Europe and North America. Their lyrics, often poetic, subversive and satirical, resonate with a large segment of Arab youth seeking social and political freedom.
"We denounce the systemic prosecution of advocates of sexual and religious freedom."
"The response and the support we get from the regional LGBT community and the alliances around that have been really invaluable for the band," lead singer Hamed Sinno told WorldPost before the band's debut concert in New York, in October 2015. "It gives you a sense of purpose when you read an email from an 18-year-old somewhere in the Middle East saying, I like your music, I heard your stuff, thank you for doing that, it gave me the courage to come out to my family."
Amman's governor, Khaled Abo Zeid, confirmed the band's claims in a statement made to CNN Arabic earlier in the week. "Yes we banned the concert for religious and social reasons, and because what the band offers contradicts the values of Islam and Christianity," Abo Zeid told CNN Arabic. "There are lyrics about religion in the songs that violate traditions and norms."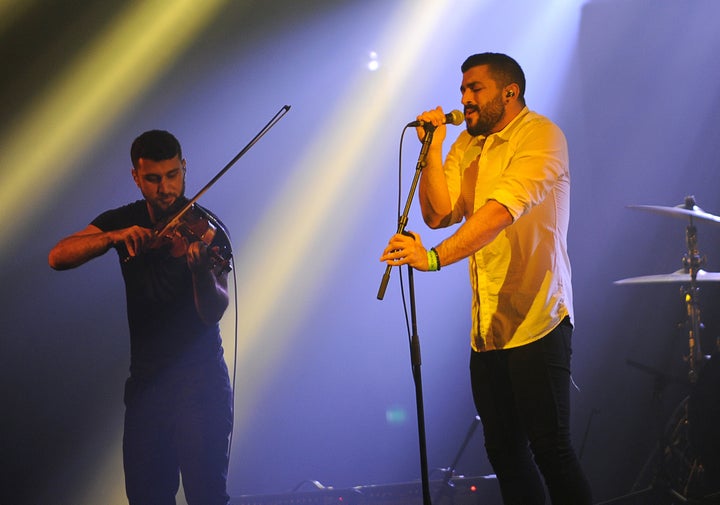 Despite stating that his decision was irreversible, Abo Zeid issued a memo on Thursday saying the Ministry of Interior had authorized the concert.
The band said in a statement Thursday that even though it appreciates the latest decision, "the approval was sent too late for us to still be able to play the concert," for logistical reasons.
"We hope this letter will be the first step towards securing the possibility of us playing in Jordan again in the near future, perhaps under more just conditions," they said.
"We denounce the systemic prosecution of voices of political dissent," the band said in its statement today. "We denounce the systemic prosecution of advocates of sexual and religious freedom. We denounce the censorship of artists anywhere in the world."
Related
Popular in the Community