Although Dunn has repeatedly defended himself against accusations of being a racist, recent reports paint a troubling picture of the 45-year-old's outlook on society.
In several letters reportedly written from jail, and obtained by News4Jax, Dunn rants about killing "thugs" so "they take the hint and change their behavior," black-on-white crime and the liberal media.
In a letter to his grandmother, Dunn writes:
The jail is full of blacks and they all act like thugs. This may sound a bit radical but if more people would arm themselves and kill these (expletive) idiots, when they're threatening you, eventually they may take the hint and change their behavior.
Despite these troubling sentiments, in another letter, he insists that he's not a racist, he just has no use for "certain cultures":
I'm really not prejudiced against race, but I have no use for certain cultures. This gangster-rap, ghetto talking thug 'culture' that certain segments of society flock to is intolerable. They espouse violence and disrespect towards women. The black community here in Jacksonville is in an uproar against me -- the three other thugs that were in the car are telling stories to cover up their true "colors."
And of course, he takes aim at the liberal media for painting him as the bad guy. In yet another letter to grandma, he writes:
I am amazed at what is going on with the way the media has been covering this case. Their [sic] have been several other shootings here in Jacksonville, yet they are all either black-on-black or black-on-white, and none of them have garnered any attention from the media. I guess it's news when someone dares to not to be a victim, but they are twisting it around sand saying I was the "bad guy."
And in a letter to an unnamed supporter, he writes:
I'm not getting much in the way of sympathy from the press. They're a bunch of liberal bastards! ... They seem to have a lot of racial guilt, or at least the prosecutors [sic] office does. The jail here is almost all black prisoners. You'd think Jacksonville was 90-90% black judging by the makeup of the folks in jail here! ... My fear is that if I get 1 black on my jury it will be a mistrial as I am convinced they will be racially biased.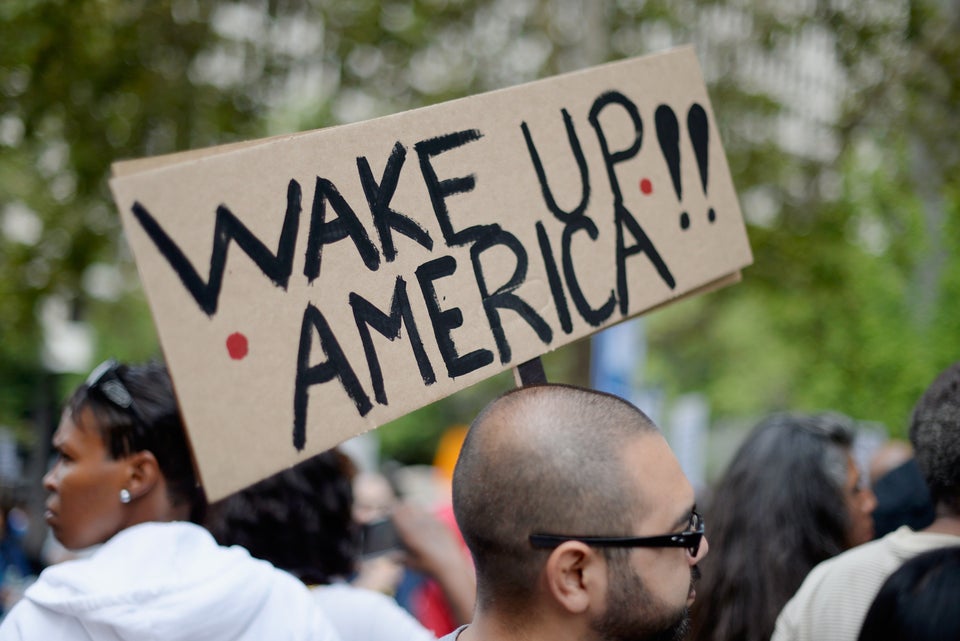 'Justice For Trayvon' Rallies
Popular in the Community