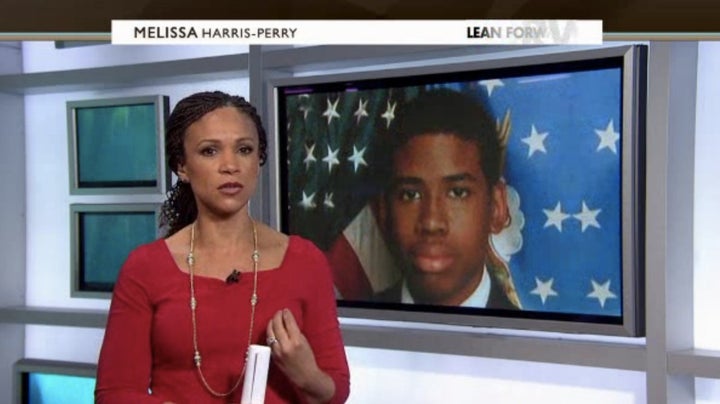 During a recent dinner with a friend, our conversation quickly turned to ways to keep our young teenaged sons constructively engaged during the upcoming winter break. Keeping teens busy is a strategy many parents use to keep their kids out of trouble. African American parents often are driven by something else -- keeping their children safe. And that may mean keeping their children off the street -- literally.
The less time they spend walking down the street, riding their bikes or being in a car with friends, the less likely they are to be stopped by police or anyone else for that matter. I know from personal experience how easily a young black male can be labeled as dangerous. At the end of the summer Evanston, Ill. police handcuffed my 13-year-old son as he attempted to put his bike away in his own backyard because he fit the vague description of a burglary suspect. My son had done nothing wrong.
If Trayvon Martin's death earlier this year were not heart breaking enough, now there is Jordan Davis. He is the most recent national news example of a young black male being gunned down because he supposedly acted in a threatening manner.
The day after Thanksgiving, Davis and a group of friends stopped their vehicle at a Jacksonville, Fla. gas station with the music blaring. Forty-five year old Michael David Dunn has been charged with firing eight or nine gunshots at the vehicle, killing Davis. Dunn claims he saw the teens point a gun at him after he asked them to turn down their music. As of this writing, police have not found a weapon used by the teens.
Coincidentally, both Davis and Martin were 17-year-old African American teens. Both suspected shooters were adult white males who have said the killings were not racially motivated and that they fired out of self defense because their victims threatened them. Both killings took place in Florida where the controversial "stand your ground" law is being used as a defense.
Although, Davis' father told an Atlanta television station that rage -- not race -- killed his son, we must address the elephant in the room. Black males have a history in the U.S. of being labeled threatening and suspicious even when they have broken no laws. The legal assumption of innocent until proven guilty rarely applies.
Free blacks wrote about others' presumption of their guilt before slavery ended. In 1827 the nation's first black newspaper publishers, Rev. Samuel Cornish and John Russwurm, stated that the mission of Freedom's Journal was to allow black people to correct the negatives stereotypes about themselves. They wrote: "...there are others who make it their business to enlarge upon the least trifle, which tends to the discredit of any person of colour: they pronounce anathemas and denounce our whole body for the misconduct of the guilty one."
At the turn of the 20th century W. E. B. Du Bois, a prolific scholar who studied the conditions of black people, recognized the pernicious impact of these negative stereotypes on the world. At the 1900 Paris Exposition, he co-curated the American Negro Photo Exhibition to document black progress after Emancipation.
Around the same time, newspaperwoman and activist Ida. B. Wells highlighted the presumption of black guilt when she wrote about the lynchings of black men whose alleged crimes never made it to a courtroom. There was no due process. The assumption of guilt was enough to justify the punishment.
By the mid-twentieth century Daisy Bates, well known for her leadership in integrating Central High School in Little Rock, Arkansas, published newspaper articles highlighting how this assumption of black criminality created a double standard. Black men accused of rape were being executed despite their denials of even committing a crime; while white men who admitted to similar offenses were sentenced to a only a few years in jail.
A 1950 Arkansas State Press article noted: "Since 1908 1,081 Negroes (males) have been sentenced to the penitentiary for rape, attempted rape or statutory rape. Fifty-three of those were sentenced to death. Forty-five were executed. Of the 809 white men convicted of these crimes since 1907 only one has been sentenced to death and his sentence was promptly commuted to life imprisonment."
Well-known murders such as the 1955 killing of 14-year-old Emmett Till, an African American teen who was visiting relatives in Money, Mississippi, indicate a pattern of guilt by assumption. White men brutalized Till after it was rumored he had whistled at a white woman.
Whites have exploited this stereotype. In 1989 Charles Stuart inflamed racial tensions after he told Boston police that a black man had shot and killed his pregnant wife. It turned out he was murderer. In 1994 Susan Smith, a South Carolina mother of two, claimed that a black man had carjacked her, kidnapped her young boys and drowned them by sending the vehicle into a lake. She was actually the perpetrator.
The mainstream media continue to play a role in perpetuating these stereotypes. UCLA professor Travis Dixon's studies show news portrayals of blacks, as criminal and threatening, have not improved dramatically over the years.
Whatever the outcome of the Martin and Davis cases, African Americans (particularly males) must continue to live with this history. By acknowledging the problem, perhaps one day it will be solved. To do otherwise means more young black bodies remain vulnerable when they do not need to be.