While getting tickets to "Hamilton" still seems fairly impossible (someone help us, please), visitors to New York can head a few miles north of Broadway and quietly hum "It's Quiet Uptown" or "Hurricane" while visiting Alexander Hamilton's old digs.
"Grease: Live" and "Liv and Maddie" actor Jordan Fisher, who took on the dual roles of John Laurens and Philip Hamilton for Lin-Manuel Miranda's musical in late 2016, recently joined forces with park ranger Vlad to check out the Hamilton Grange National Memorial in Harlem as part of the ongoing #FindYourPark campaign.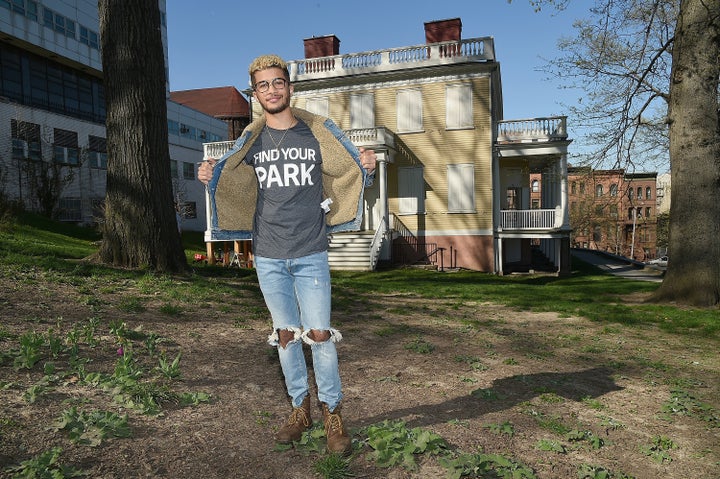 When talking about his interest in the Hamilton Grange house, Fisher said, "I'm the guy that if I'm starting something new, I wanna learn everything about it. I'm that guy. You can't hand me a Rubik's cube and [have] me not figure out how to solve it."
(It's true — Fisher said he had spent an entire day when he was about 16 figuring the puzzle out.)
After showing off his history chops, Fisher was able to chat a little bit about his time with "Hamilton." He explained that before each show, the cast would come together for a prayer, a tradition started by Christopher Jackson (aka George Washington) and carried on by actor Seth Stewart and Fisher himself.
"It's just kind of this moment where whoever was ready at the time and available or downstairs would come together and just kind of get on the same pulse and calibrate and get ready to do the thing that we knew so well," he said. "It's a good reminder for us to kinda go out and do the thing that people spent a crap ton of money on tickets probably a year and a half ago. It's a beautiful moment."
"Whenever a new [King George III] comes in," he added, "there's a thing called a corny-ation ... There's a garter that goes just below the king's knee, and there's a passing. Brian D'Arcy James started it when he passed it along to Jonathan Groff, and so on and so forth."
"We have, like, a tea party and that kind of thing. It's fun," Fisher said.
Popular in the Community