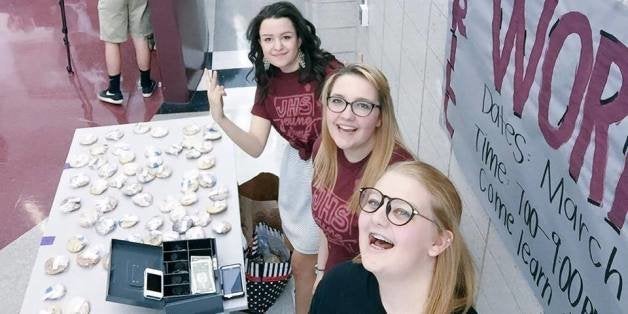 Holding a bake sale typically helps a group earn money in exchange for some delicious goods. For a high school in Utah, selling sweet treats was a way to teach an important lesson in social justice.
The Young Democrats group at Jordan High School held a gender equality bake sale and charged their fellow students different prices. Boys had to pay $1 for the baked goods, while girls only had to pay 77 cents. This gap in prices reflects the earning power between men and women and the report from the U.S. Census Bureau that women earned 77 cents for every dollar men earned in 2012.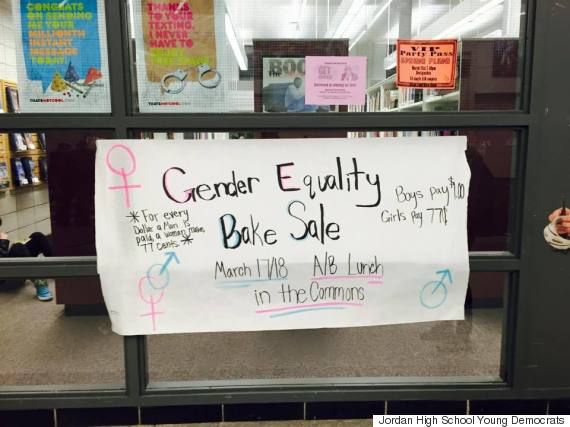 Kari Schott, the president and founder of the Jordan High School Young Democrats, had some concerns about people reacting to the bake sale, especially because it focused on an issue some people choose to ignore.
"This is a topic that makes people uncomfortable," she said in an email to The Huffington Post. "It was scary doing this in front of so many kids, but I'm so proud we did it."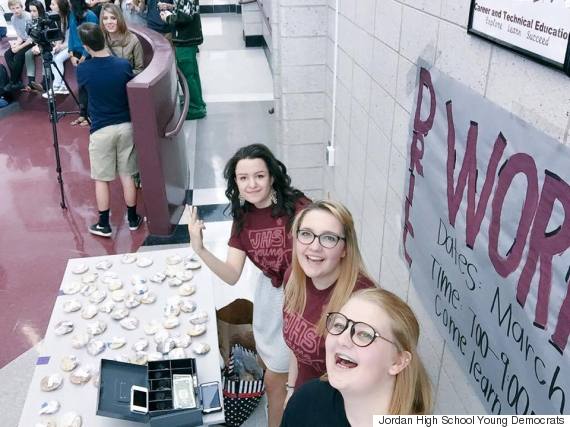 The 16-year-old explained that most of the people at school were excited about the project, but others had a problem with the varying prices. When talking with these students, she and her fellow club members let statistics speak for them.
"We told them we would be happy to debate them, but only after they took the time to read the fact sheets we had printed up for the event," Kari said. "When we did that, they walked away."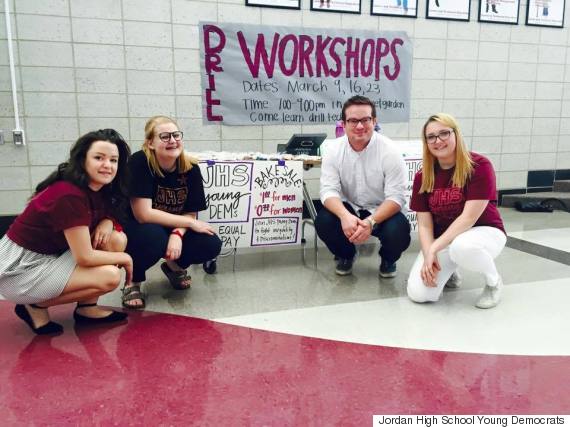 While all the feedback hasn't been positive, Kari is satisfied at the attention the bake sale has received. Almost a week later, the conversation about the gender wage gap is still going on at her school, which she takes as a sign of the campaign's success. For her, sparking a conversation even just within her high school is the forerunner to making a difference on a much larger scale.
"We absolutely made our point. We started a conversation that is still going on. If you get people talking, that's the first step toward making meaningful change."
Clarification: In 2013, women were paid 78 percent of what men were paid compared to 77 percent in 2012.
Before You Go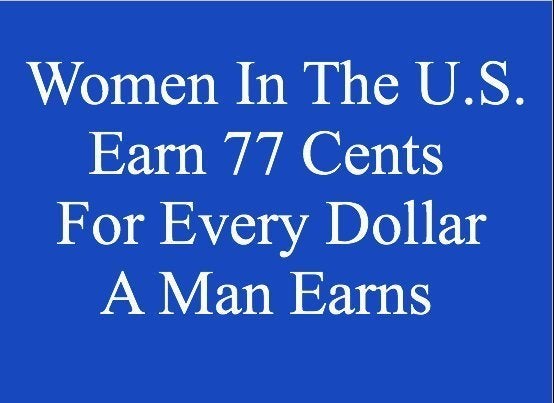 11 Facts About The Gender Wage Gap
Popular in the Community