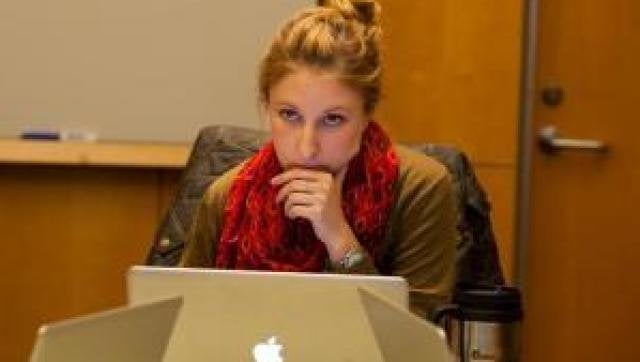 The University of Michigan's first social media director, Jordan Miller, 31, resigned on Monday after it was revealed her claim to a college degree was false.
Miller claimed she had graduated from Columbia College Chicago when she was hired earlier this year to manage the university's online social presence -- a job that pays $100,000 per year. The University said it was alerted to Miller's alleged resume lie on Thursday.
Miller admitted she "made a mistake" but claimed her "intention was never to deceive the university" in an email to AnnArbor.com on Tuesday. This is a change from her statement on Friday when she wished to "resolve the situation as quickly as possible."
Miller was an advertising copy-writer who formerly worked for AnnArbor.com.
"I saw this position and I thought, 'Oh my gosh. This is an opportunity to do (social media) on an even bigger scale,'" Miller said to AnnArbor.com directly after she was hired. "It's just such a ground-breaking role."
Additionally, Miller has dodged questions regarding her education in the past.
In an interview later that year conducted by a local blogger Ericajmoss.com, she was asked more extensively about her "education" and work experience. Miller replied, "I moved to Ann Arbor from the East Coast when I was nine. Here's my LinkedIn page so I don't have to spell it out: www.linkedin.com/in/jordanbmiller."
Popular in the Community