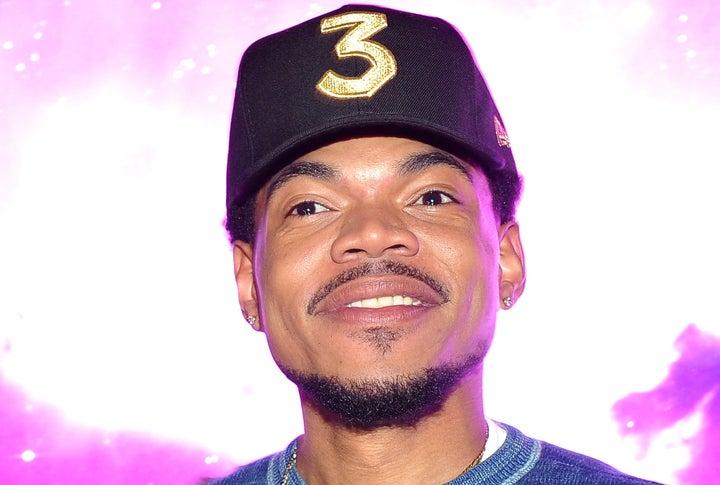 For its second annual music issue, Teen Vogue brought together two juggernauts in the world of music and film ― Chance the Rapper and Jordan Peele ― for a candid and enlightening conversation about being a black creative. 
In a conversation posted by Teen Vogue on Tuesday, Peele asked the 24-year-old rapper about the creative process and the conflicts of being a black content creator making art during a time of heightened racial tension in America. 
"I'm conflicted about this time we're living in. Because on one hand, we've taken steps backward toward gross intolerance," Peele said.
"At the same time," he continued, "we're in this renaissance, specifically in regards to representation in black work, where you have black directors and content creators making and getting platforms to do elevated things that we wouldn't have been able to do five years ago. The duality of the moment is really fascinating and scary. I don't quite know what to make of it."
For Chance, representation and art created by young black people is more important now than ever because of the continued fight against racism and police brutality. 
The problem is that my generation was pacified into believing that racism existed only in our history books. Now we're in the age of instant information, where just looking at Twitter we can find out that unarmed people of color are being murdered by the police at an alarming rate. It's kind of the same as when your generation saw Rodney King. There were a bunch of people who stood up and said, "Hey, this is happening all the time, and you guys just happen to know about it now because there's video footage." The police force is systematically racist, and it is designed so that they have the right to murder us and not face the same consequences as anyone else. But it is the young folks, the twentysomethings across history, that say, "Hey, we about to switch sh*t up." I think we just happen to be the generation that makes the change.
REAL LIFE. REAL NEWS. REAL VOICES.
Help us tell more of the stories that matter from voices that too often remain unheard.
BEFORE YOU GO