Jordan Reeves says his life was saved by a coming out story, and it wasn't even his own. 
The Hueytown, Alabama, native first knew he was gay at age 7, and came to accept his sexuality at 18. Still, he says he wasn't compelled to come out to his conservative Christian family until he got to the University of Alabama at Birmingham and heard one of his professors, Cliff Simon, speak about what it was like to come out as gay in the years immediately following the 1969 Stonewall uprising. 
"Growing up, I was taught that being gay was a sin. I didn't know any gay people ― I didn't even know any people that knew gay people," Reeves, now 33 and living in Brooklyn, New York, told HuffPost. "I think I would either be dead or living as a missionary, hating myself, if I hadn't heard Cliff's story. To this day, he's a mentor and an inspiration." 
He credits that experience with providing the impetus for his nonprofit digital platform project, VideoOut. As the site's founder and executive director, he has been traveling the U.S. since 2016, collecting LGBTQ people's coming out stories for posterity in short form videos. In each city, he and the VideoOut team will partner with local advocacy groups and media outlets to organize a "story collection day," at which they invite anyone who is interested to sign up for a 30-minute, on-camera slot at which they share their experience.  
Simon was the first to capture his story for the project in 2016. Also featured on the site is Reeves' own story, which can be viewed above.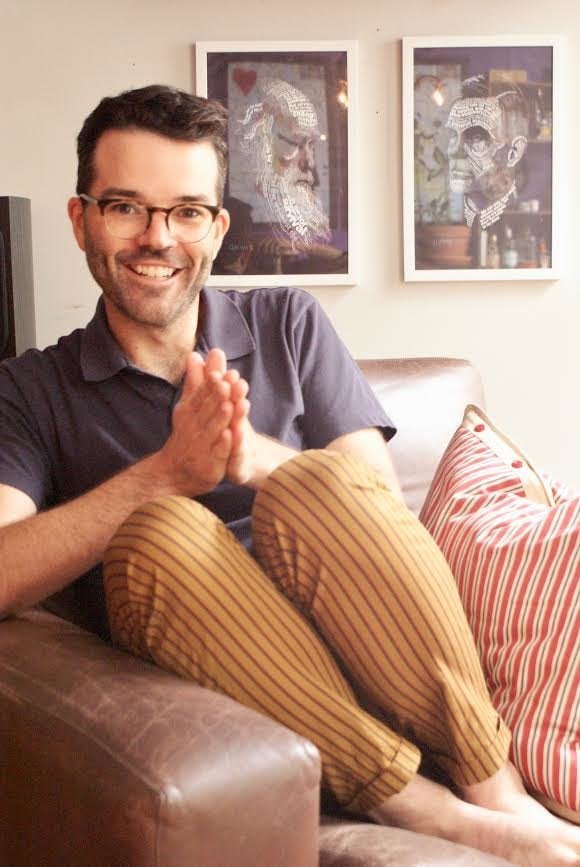 Ultimately, Reeves would like VideoOut to serve as the world's biggest virtual library of coming out stories. After two years, he's off to a strong start, as the site has built a collection of 250 coming out videos, and been viewed by more than 1.5 million people thus far. 
The clips aren't exclusively focused on sexuality, however, as some subjects opt to speak about their gender identity, HIV status or another personal attribute. VideoOut's primary objective, Reeves said, is simply to "amplify LGBTQ stories exactly how they are told" and, collectively, present a "holistic" snapshot of the community. 
"We don't edit the stories to fit an agenda," he explained. "We have joys and fears, challenges and triumphs. We are human. And that's the only thing VideoOut aims to do in its portrayal of LGBTQ people: show that we are all human." 
America's political climate has, of course, shifted drastically since the launch of VideoOut, a fact that Reeves is quick to point out in interviews and appearances. 
We believe it's impossible to hate a person whose story you know. With every story we collect and share, we dismantle hatred.

Jordan Reeves
Last year, the National Coalition of Anti-Violence Programs (NCAVP) issued a report declaring 2017 the deadliest year on record for the LGBTQ community, with 52 single-incident hate-fueled killings of queer people reported across the U.S. that year. That figure marked an 86 percent increase from 2016, during which 28 such deaths were reported. (This figure did not include the 49 people, many of whom identified as LGBTQ, who died in Orlando's Pulse nightclub attack that year.)  
President Donald Trump's administration, meanwhile, has made legislative efforts aimed at curbing or rolling back protections for LGBTQ people across the country. Given the anti-LGBTQ sentiment expressed by the president and the NCAVP statistics, Reeves believes it's more important than ever to "amplify the stories of those who are most at risk," including transgender women of color and gender non-conforming people, moving forward.
"We believe it's impossible to hate a person whose story you know," he said. "With every story we collect and share, we dismantle hatred." 
And Reeves ― who has been featured in Out magazine and on NBC, among other outlets ― said he plans on using the funds to establish one story collection day every month next year. He's also developing new components for the site that will allow people to record and edit their videos themselves and, in doing so, open the series up to more diverse submissions. 
"We won't stop until every story is archived and until every story is heard," he told HuffPost. "We deserve equality, and we believe our stories are the most powerful tool in the movement." 
Calling all HuffPost superfans!
Sign up for membership to become a founding member and help shape HuffPost's next chapter