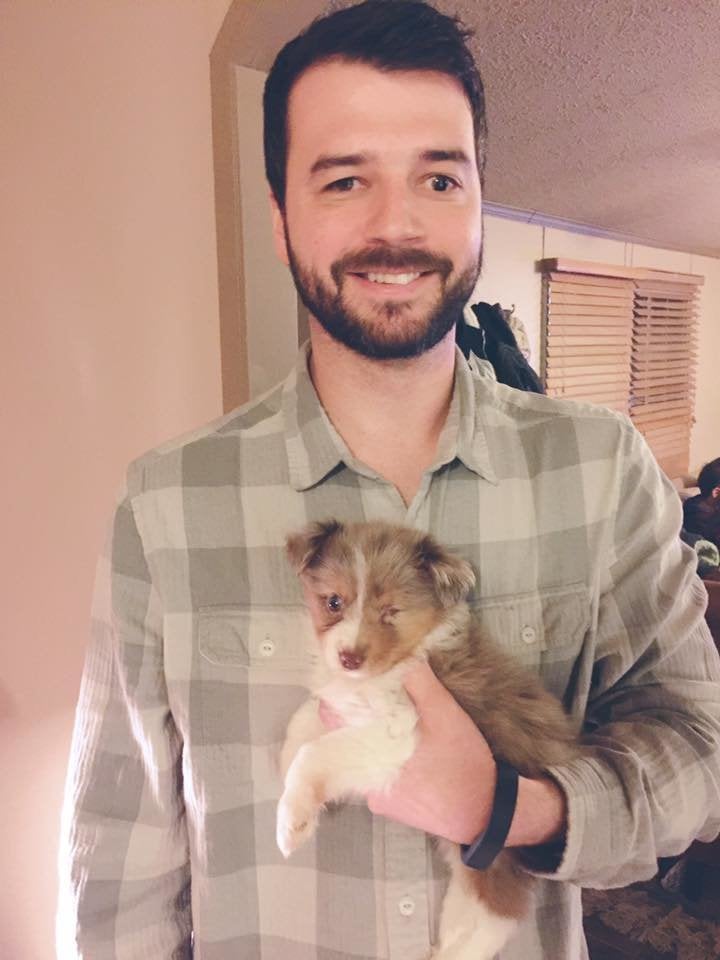 Some things are just meant to be. Take Jordan Trent and his new puppy.
The husband and father of two was spending the recent holidays in Sulphur Bluff, Texas, with all 22 members of his family when he and one of his sisters decided to visit a flea market.
That's where Jordan spotted a mini Australian shepherd puppy that was born with just one eye.
"He was the last of his litter," Jordan's sister, Kendra Trent told The Huffington Post. "The guy told him no one wanted the dog."
When Jordan was in middle school, he was weed-whacking a neighbor's yard when a piece of metal from the blade went into his eye. Despite numerous surgeries, he lost his vision in his left eye.
The puppy at the market was missing his left eye.
Jordan knew he had to take the tiny furball home, and when he did, the Trent family instantly fell in love with him. Later Kendra snapped a picture of Jordan and the pooch and posted it on her Reddit account. That image went viral -- receiving close to 2,000 comments on the content sharing site alone -- and proving that the Internet loves the duo just as much as the Trent family does.
The family decided to name the puppy Shiner Solo. But the meaning behind the name isn't because the dog has just one black eye. "Shiner" is a nod to the family's favorite Texas beer, and Solo is short for Hans Solo -- Jordan's son's favorite "Star Wars" character.
Jordan and Shiner are two of a kind -- in more ways than what meets the eye. Both have personalities as warm and fuzzy as Shiner's fluffy coat.
"Jordan is the one that always keeps us laughing," Kendra said. "He is also very caring and sweet. He always makes time for his kids and makes them feel special. He's also a really great husband and does elaborate things for his wife."
"He's super sweet," said Kendra. "He bounces instead of walks."
And what Shiner is missing in his sight, he makes up for with his intelligence.
"Shiner is really smart," adds Kendra. "I think he's already potty trained, and they just brought him home last Saturday."
If you're looking to get a dog of your own to love, consider adopting a rescue pup. The ASPCA is a great place to start your search.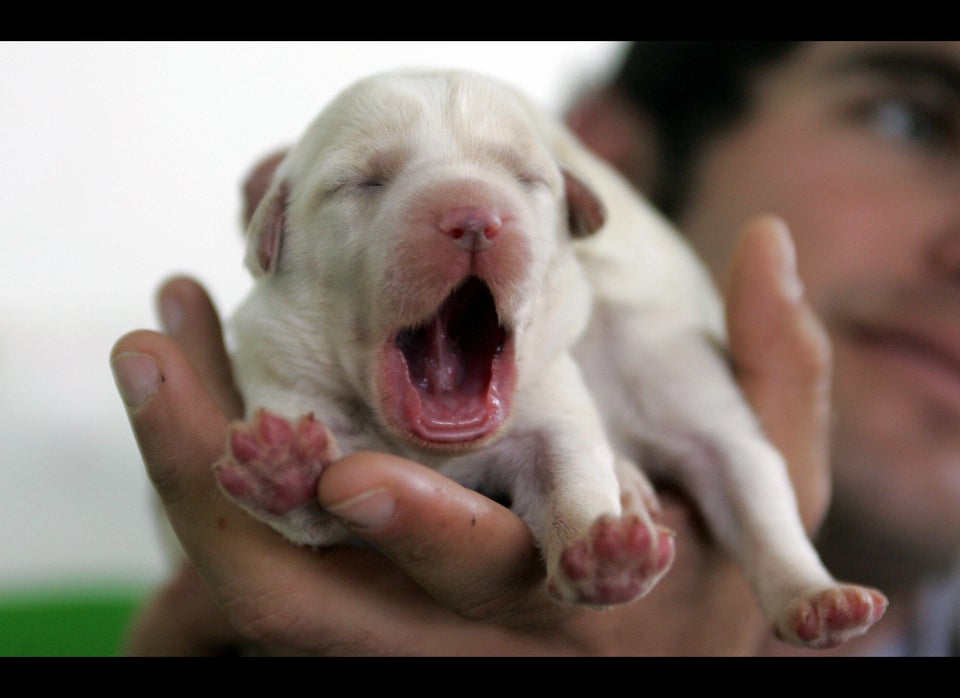 Puppies
Related
Popular in the Community