"You try to find words because it's almost like someone passes away, and what do you say?" Martha Karolyi, the U.S. women's gymnastics team coordinator, told NBCOlympics.com. "But the fact is the fact. She did her best and she was edged by her teammates."
Wieber registered a score of 14.666 on her floor program (via @USAGymnastics) and was slightly ahead of Raisman and in line for one of the two U.S. berths in the All-Around Final. However, Raisman posted a 15.325 to punch her ticket and eliminate Wieber.
"It was hard [watching Aly on floor] because of course I wanted that spot," Wieber told Inside Gymnastics, highlighting some of the complex intra-team dynamics created by the two-per country rule. "But I also wanted Aly to do her best for the team."
Although the 17-year-old Wieber is widely considered among the top gymnasts in the world, she was also edged by Douglas at the Olympic Trials.
"I think to have a bit of friendly rivalry in the competition is important," Wieber said after Douglas' win, via The Guardian. "It just keeps pushing us a little more."
UPDATE 7/29 1:58 p.m.: Not long after her defeat, Wieber took to Twitter to thank her fans and support her teammates.
Before You Go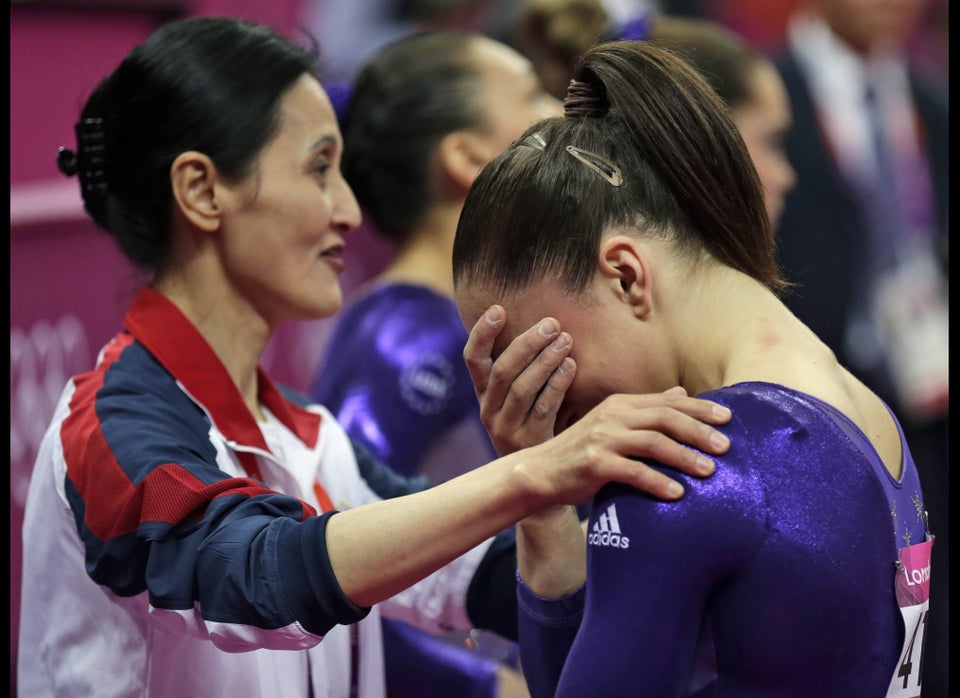 PHOTOS: Women's Gymnastics Qualifying
Popular in the Community