A truck driver in Arizona was allegedly distracted by porn on his cell phone when he crashed into three police cars, killing an officer.
Video obtained by the Arizona Daily Star shows the driver, 33-year-old Jorge Espinoza, slam into a police cruiser while going 65 mph on May 6. Espinoza had cruise control activated at the time.
Three police cars and two fire department trucks sustained damage. Huffman was in his patrol car writing a report at the time.
Fellow officers pulled out the windshield and dash off his car to rescue him, and brought out a "Jaws of Life" tool from one of the damaged firetrucks. Despite attempts to save Huffman, he was declared dead at the scene.
Records released Thursday say the driver was distracted by his cell phone, looking at numerous websites including Facebook, YouTube, female escort sites and porn sites.
While on Facebook, reports say Espinoza was looking at "photographs of several women in provocative positions, wearing little clothing ... photographs of a woman in a low-cut dress," and photos of a man "smoking something."
In the video, Espinoza's cell phone can be seen flying out of his hand in the crash. He allegedly placed his wallet over the phone in an attempt to hide it from his company's dash camera.
Although federal law bans the use of electronic devices while driving a commercial vehicle, The Daily Star reports that Arizona does not have a distracted-driving law.
State Sen. Steve Farley, D-Tucson, has been proposing such a law since 2007. The law would allow officers to stop someone for texting and issue a citation and fine.
"You can still save lives by not doing this," Farley said. "Put down your phone. Turn it off if it's too tempting."
Senate President Andy Biggs of the Arizona State Legislature opposes a statewide texting ban while driving.
Espinoza now faces a litany of charges, including one count of second-degree murder, 13 counts of endangerment, and six of criminal damage. He pleaded not guilty to all charges.
Related
Before You Go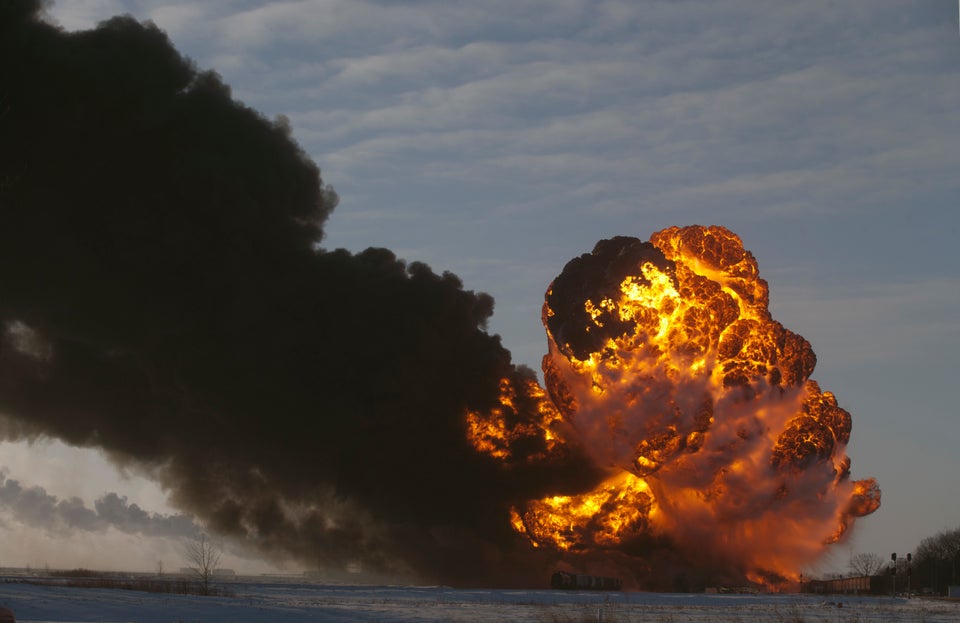 Dangerous Days
Popular in the Community