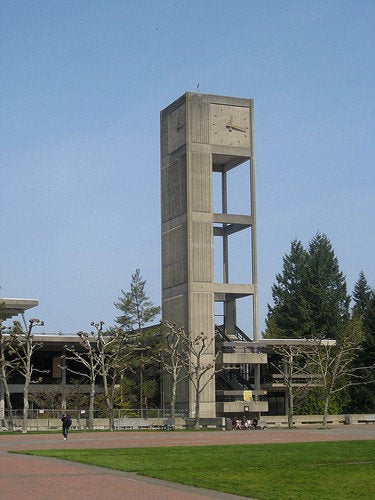 Jorge Gilbert, a former professor at Evergreen State College was fined $119,578 today, for allegedly misappropriating $50,000 that was supposed to provide towards a study abroad program in Chile.
The fine is the largest ever issued in the history of the Washington State Executive Ethics Board.
Gilbert started as an instructor at Evergreen in 1988. He taught courses on South American history, politics and economics. His program featured a trip to Chile.

In 2009, the college auditor reported that Gilbert had not accounted for at least $50,000 in student payments he had collected between 2003 and 2008 for travel to Chile. The audit also found that he misrepresented the college by signing contracts with a Chilean company partly owned by his family.
The company in question, DISAL, was run by Gilbert's brother and sister-in-law. Gilbert said he used the company to arrange travel and lodging for the students and maintained it provided vegetarian meals and security guards, but there is no evidence that the company ever did this, or that it strayed from its primary objective, the manufacture and sale of portable toilets, according to the Seattle Post-Intelligencer.
The college started investigating the study abroad program after some students complained that they did not receive airline tickets for the 2008 trip that they thought they had paid for, because the travel agency they booked them through went bankrupt.
Gilbert was charged with multiple violations of Ethics in Public Service Act. He was ordered to pay $9,900 to the college. Gilbert has already paid Evergreen $23,579 in a prior settlement and 13 students were reimbursed for some of their expenses on the trip.
On the teacher-rating website, Ratemyprofessors.com, Gilbert got mixed reviews from students. In November of 2004, one student said, "I thought Jorge was a great teacher and I got a lot out of his classes." Another, in 2008 however, said " He is completely disorganized, his lectures are useless. Occasionally in class he makes us listen to music for hours without point."
Popular in the Community