I know that there is no tomorrow if we don't fight today.
For several years now, many of us have watched in horror as the Venezuelan economy began to collapse, taking with it the livelihood and security of so many hardworking Venezuelans. According to Vox Media, "Seventy-five percent of the country's population has lost an average of 19 pounds of body weight between 2015 and 2016 due to food shortages throughout the country." With Venezuelan regime's recent announcement that they're likely to default on its debt, many are wondering what's next for the South American country.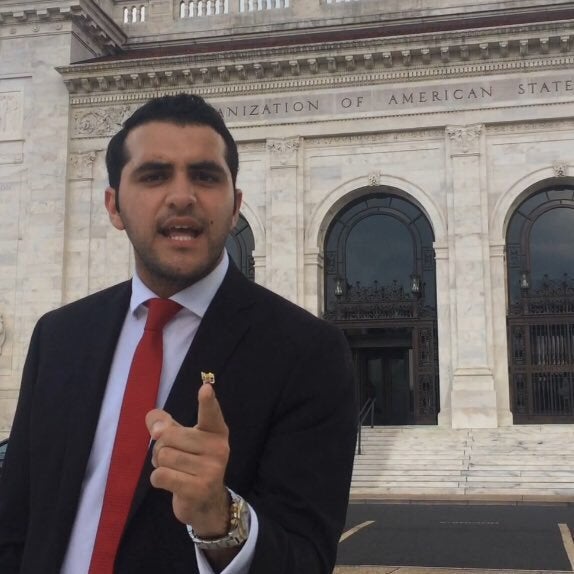 Jorge Jraissati, a Students For Liberty (SFL) member (article LINK) and Venezuelan native, has been an outspoken critic of the Maduro regime at the source of this tragedy. Currently a student at Honors College of Florida Atlantic University, Jraissati uses his large following on Twitter to support the fight for freedom in Venezuela. I connected with Jorge to find out more about what is going on there, and how we can help.
Steve Mariotti: As a political activist, do you believe Venezuela will be free again?
Jorge Jraissati: Freedom is the destiny of my country because my people are fighting every single day from every corner of the country to be free and to have a democracy with justice and opportunities for everyone. I have personally devoted my entire life to supporting the Venezuelan people to live with freedom, not misery. And just like me, there are hundreds of people from all over the country doing the same thing. It's truly inspiring.
SM: Internationally, organizations and governments are very involved with the Venezuelan crisis. What is the next step?
JJ: I am working as hard as I can to create an organization to incorporate all the incredible personal efforts from the international community. Incredible organizations such as Students For Liberty (SFL) and the Foundation for Economic Education (FEE) have been helping over the last several months.
As a Campus Coordinator with SFL, I am working with SFL CEO Wolf von Laer and the rest of their Latin American and international team to create an international organization called Libertad Venezuela. This organization is going to transform the country by empowering Venezuelans and our cause. Libertad Venezuela will elevate the voices of millions of Venezuelans who deserve to be heard, those who are affected by the human rights violations, and the many atrocities of the Maduro Regime.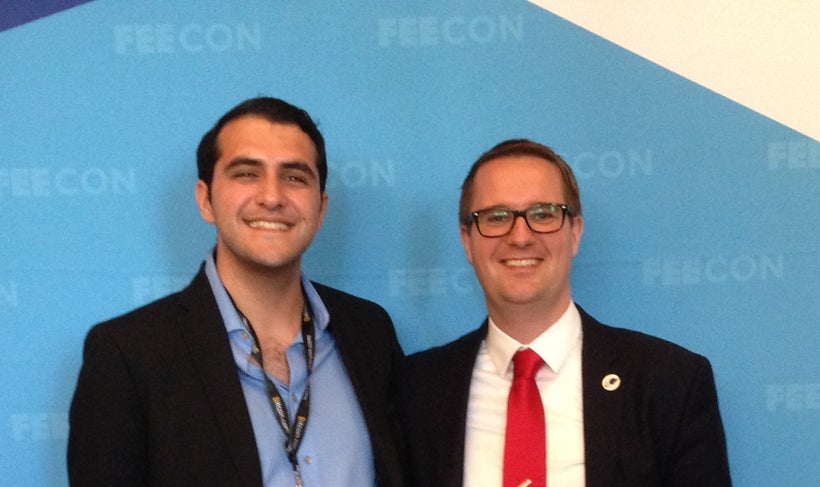 SM: What else can we do to help the country?
JJ: Steve, with this interview you are helping Venezuelans to be heard. I can use my platform as an activist in the U.S. to give voice to the hundreds of Venezuelans who cannot be heard:
More than 150 Venezuelans were killed this year alone simply because they were protesting.
At this very moment, the regime is holding more than 600 political prisoners and we need to stop that.
I am extremely grateful for every opportunity to share my story – and the otherwise millions of untold stories of the Venezuelan people. Although you and I are not of the same national origin, that does not matter in this fight. We share the same values – the principles liberty, democracy, and justice for all. In Venezuela, we are fighting for our rights, our freedom, and justice for every Venezuelan, and if other people want to help they should share these stories and join organizations like the ones I'm involved with.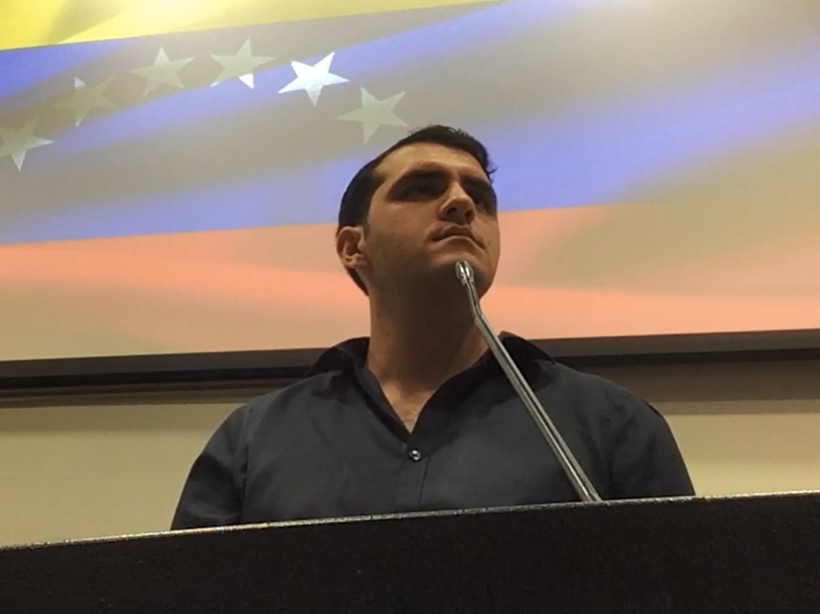 SM: Jorge, is the economic situation in Venezuela as bad as it looks? And why?
JJ: The economic situation in Venezuela is even worse than you could possibly imagine. My people are starving to death, with thousands of individuals eating on the streets because so many Venezuelans earn an income of less than $20 a month. Too many Venezuelans do not have jobs, food, or even basic medical supplies. The country is living its worst economic disaster yet, and as a result, a humanitarian crisis that will go down in the history textbooks as catastrophic.
Former Venezuelan president Hugo Chavez nationalized thousands of private businesses that used to provide the jobs that our people now desperately need. Those businesses that were not expropriated were heavily regulated by the government, mostly in the form of price caps. The government imposes price caps on almost all goods in the country such as milk, toilet paper, and the like. Essentially, the socialist government not only expropriated our producers but also bankrupted every business with price caps. To make matters worse, Venezuela's inflation rate was at 800 percent earlier this year and is expected to reach a whopping 2,300 percent in 2018. Currency control and inflation has taken place since 2013, adding even more problems to the nation's economy. Venezuela's high level of corruption – thanks to its statist system – are the most perjudicial economic policies of Chavez and Maduro.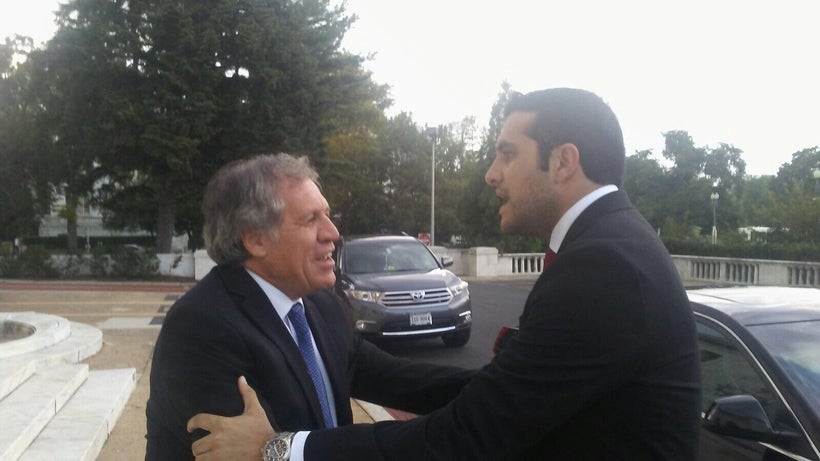 We must stop this government-induced humanity crisis now. If we fail to take action in our private lives and submit to the Maduro regime, even more innocent parents, children, and activists will die. There is an entire country whose people cannot live fulfilling lives because they are struggling to simply feed their families.
I know that there is no tomorrow if we don't fight today. I have my entire family, my best friends, and my fellow activists on the ground in Venezuela, and it's my job to tell their stories.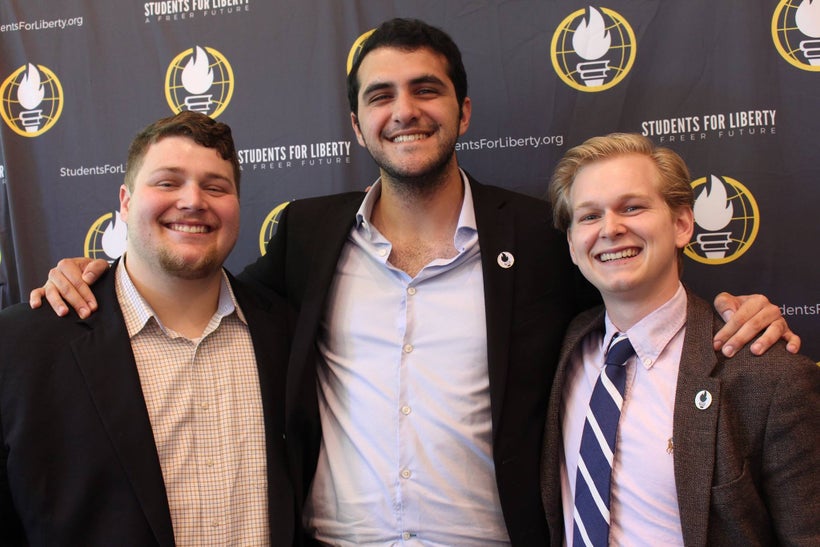 SM: Tell me more about SFL and all the work you guys are doing for Venezuela
JJ: I'm working with the head of Students For Liberty, Wolf von Laer, and their global network to establish Libertad Venezuela. This organization works to denounce the human rights violations of the regime on the international stage, and right now we have people on board with the project from several universities in the U.S. and across Europe.
Most recently, I traveled across the United States addressing free market activists about the atrocities of the Maduro regime. We are waking up people outside of Venezuela and they're eager to take action. By giving me a platform to share my story and the stories of many unheard Venezuelans, Students For Liberty also gave me a home. My personal network of global activists really care about the issues in Venezuela, such as freedom, justice, and opportunities for everyone. I am sure that in the future when my country reconquers its freedom, we will be the country we have the potential to be and have been in the past.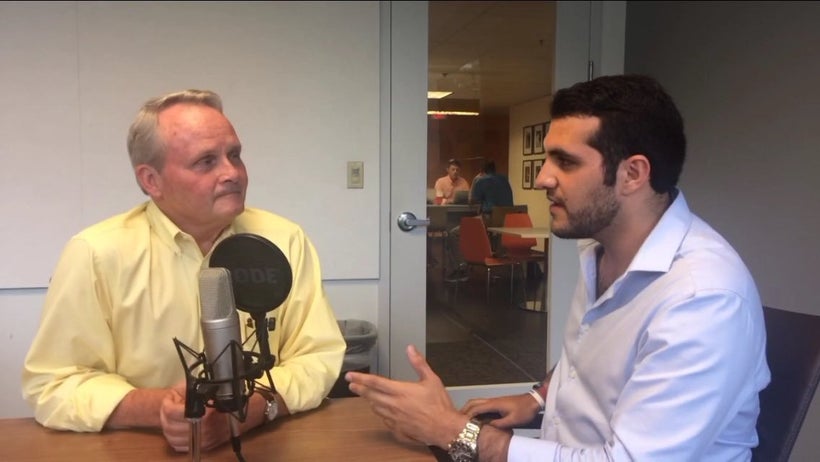 Great organizations that promote freedom, entrepreneurship, human rights, speech rights, and limited government have played a critical role in empowering me, other Venezuelans, and freedom fighters across the globe. We all work to fight the injustice we see and experience on a daily basis. By hosting events on campuses across the globe, providing educational tools and resources to activists, and maintaining a global network of people just like me, Students For Liberty is playing a critical role in the international freedom revolution.
In the near future, when I see every Venezuelan kid in a good school, excited about the future ahead of them and happy because they have a good meal and a good home, I'll know that I spent my time as an activist wisely. The day I see that, that will be the day I hug my family and friends, understanding we did something many people believed to be impossible. I am sure that day will be the happiest day of my life!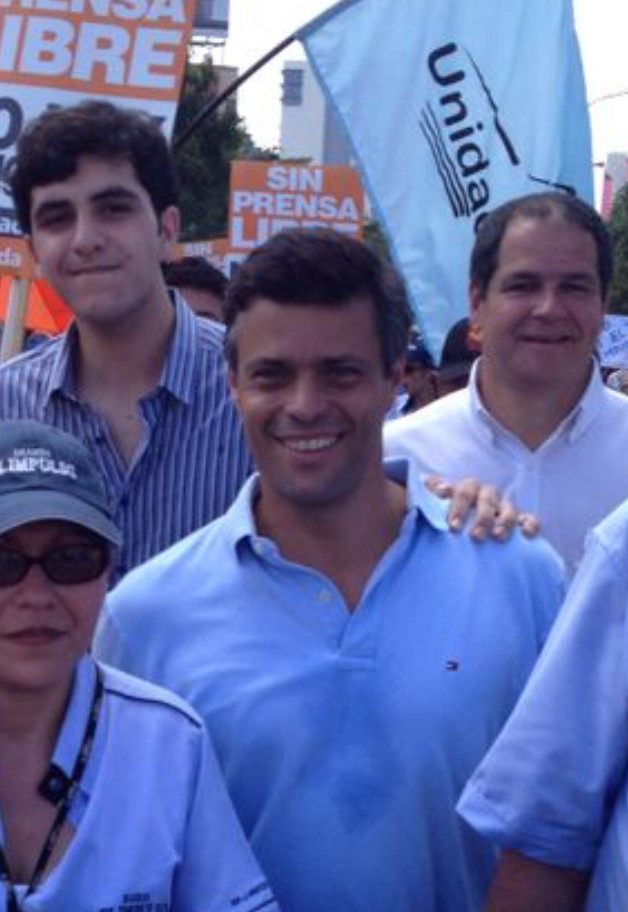 Calling all HuffPost superfans!
Sign up for membership to become a founding member and help shape HuffPost's next chapter
This post was published on the now-closed HuffPost Contributor platform. Contributors control their own work and posted freely to our site. If you need to flag this entry as abusive,
send us an email
.