Nothing says Christmas quite like a stuffed leopard murdering a fear-stricken antelope. Err... wait, how did we miss that part of the Bible?
Mayor Jorge Santini of San Juan, Puerto Rico landed himself a spot in the famed Awkward Family Photo blog with his 2011 Christmas picture which depicts his family huddling around a taxidermied killing scene. As a leopard sinks its teeth into a poor creature's throat, a little girl strikes a very sassy pose.
The caption under the astoundingly strange photo is equally as puzzling:
"May this Christmas illuminate your dreams," the caption loosely translates into English. We're not quite sure what the mayor's dream is, but the hunt scene was chosen to embody the mayor's holiday spirits over a few other creepy options -- including an unconvincing penguin figure staring into a young man's ear in an frosty wonderland and a giant bird swooping over the Mayor's head as a black bear poses nearby.
While some political rivals have interpreted the picture as Santini's understated warning for opponents in the upcoming election, the mayor insists that he was promoting the San Juan Wildlife Museum.
Whatever Santini's motivations may be, here at HuffPost LatinoVoices, we wish you a holiday filled with sassy seven-year-olds and taxidermied jungle cats.
PHOTOS: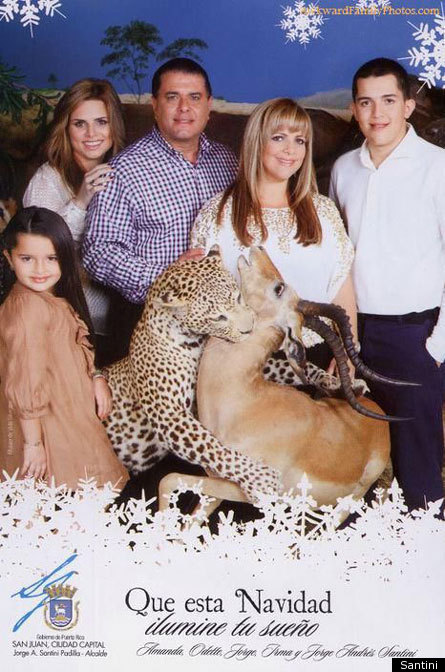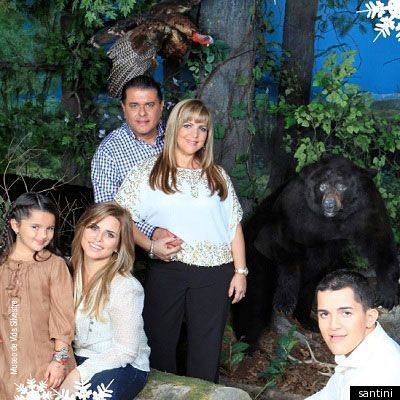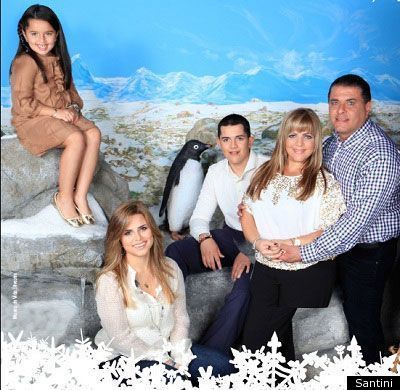 CORRECTION: A prior version of this article translated the Spanish caption in Santini's Christmas card as, "That you may illuminate your dream this Christmas." The text has been updated to reflect a more apt translation: "May this Christmas illuminate your dreams."
WATCH RELATED: Chuck Testa Would Approve Of The Mayor's Christmas Card
Popular in the Community