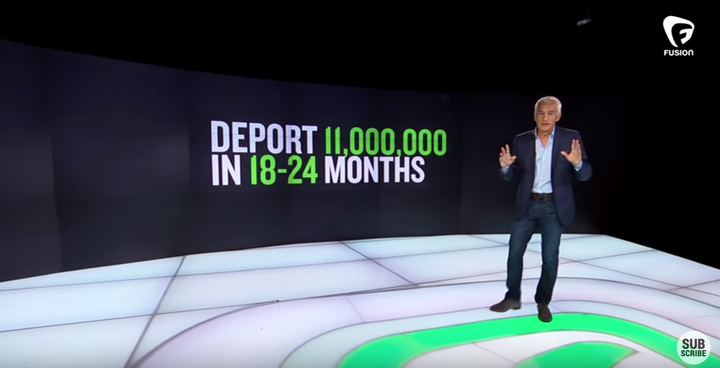 On his show Monday, Ramos tore into the 2016 GOP candidate's immigration plan, which entails deporting 11 million people, ending birthright citizenship and building a wall along the U.S.-Mexico border.
Just the price of the plan is outrageous, Ramos noted. He zeroed in on Trump's plan to deport 11 million immigrants in an 18- to 24-month period. To do this, Ramos said, Trump would have to deport 458,333 immigrants per month, or 15,277 people per day.
"Let me put it in perspective," he said. "That means he would have to fill up 30 or more 747s every single day for two years, and this would be incredibly expensive."
Ramos said that the U.S. Immigration and Customs Enforcement agency has estimated that it costs $12,500 to deport one person -- meaning that deporting 11 million people would cost around $137 billion.
Watch the full video below: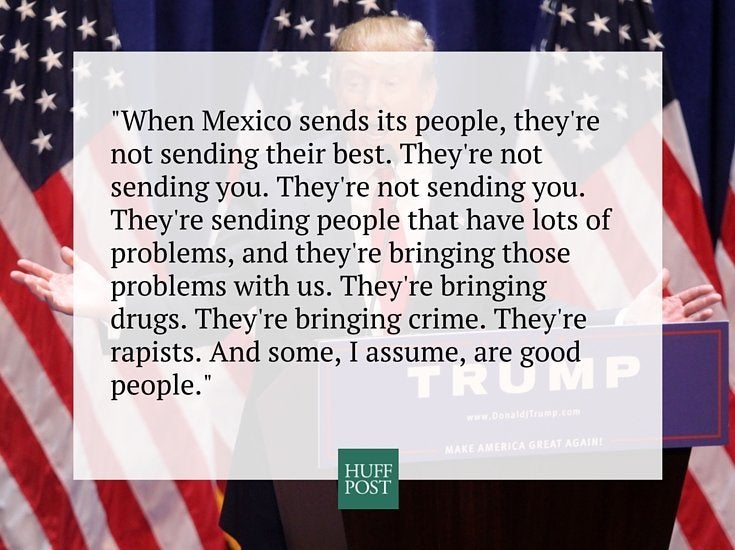 9 Outrageous Things Donald Trump Has Said About Latinos
Popular in the Community