During the "religious ritual," which reportedly took place around dawn on Jan. 14 in the state of Tachira, the 40-year-old farmer delivered a fatal blow to Eduvina Alviarez Suarez's head, cut off her hands and arms and set fire to the body in the house they shared, according to several Spanish-language media outlets.
Responding to neighbors' reports of an "irregularity" at the house around 7:30 a.m., authorities discovered the scene and apprehended Alberto, who also suffered burns. He was treated at a local hospital before being taken into custody.
According to neighbors, Alberto confessed to the crime, saying "he did it because God commanded him" and "that only then could President Chavez recuperate," local newspaper La Verdad reports.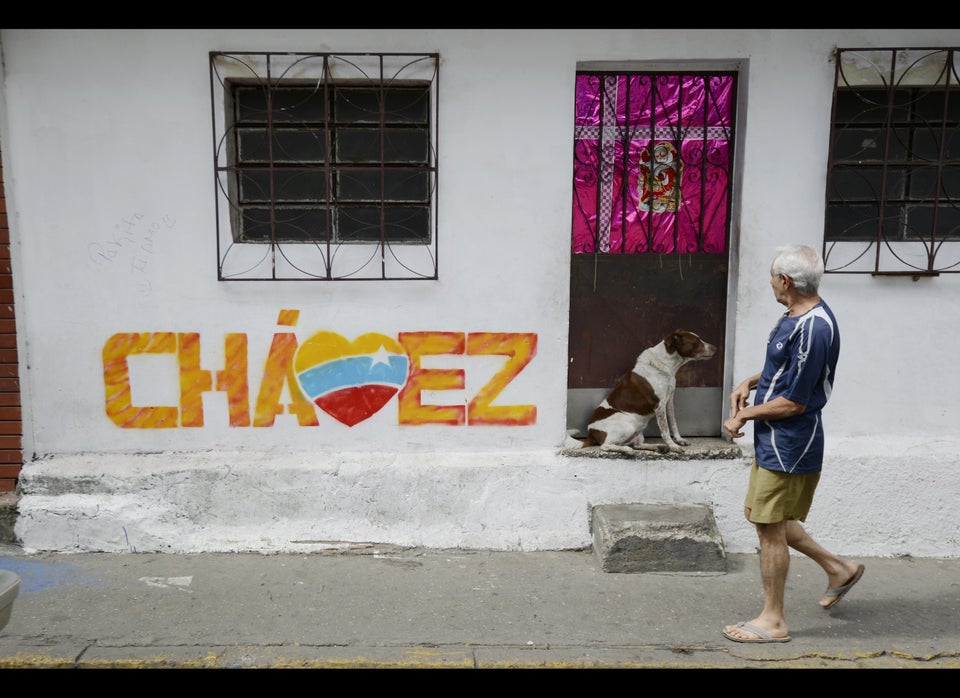 Venezuelans Rally In Support Of Chavez