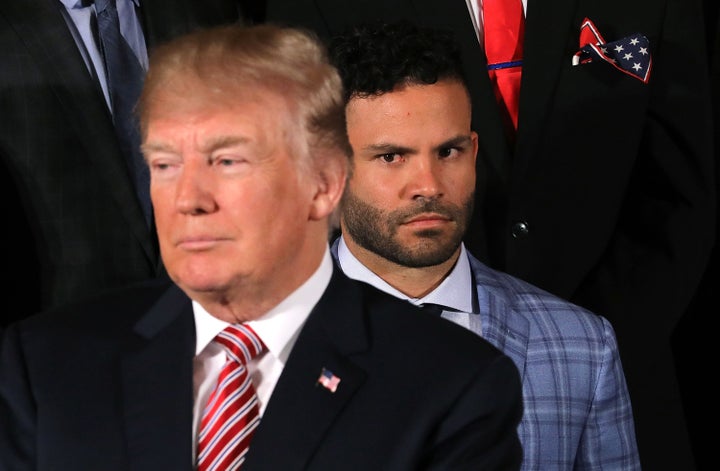 Traditionally, when a U.S. professional sports team wins a championship, the president invites the team to the White House for a meet-and-greet.
On Monday, the World Series champion Houston Astros got their turn to meet the president. While we don't specifically know American League MVP José Altuve's politics, the second baseman made it clear he was not there for Trump.
For the majority of the event, Altuve stood stone-faced, hands at his side, most notably when Trump went down the line shaking hands.
Altuve did shake the president's hand when being singled out, and he appeared gracious when the president complimented him, but there was a tinge of awkward hesitation in the air.
Trump tweeted about the meeting Monday evening. Altuve is smiling with everyone in the official group photo, but the rest of the time Altuve looks more business than pleasure.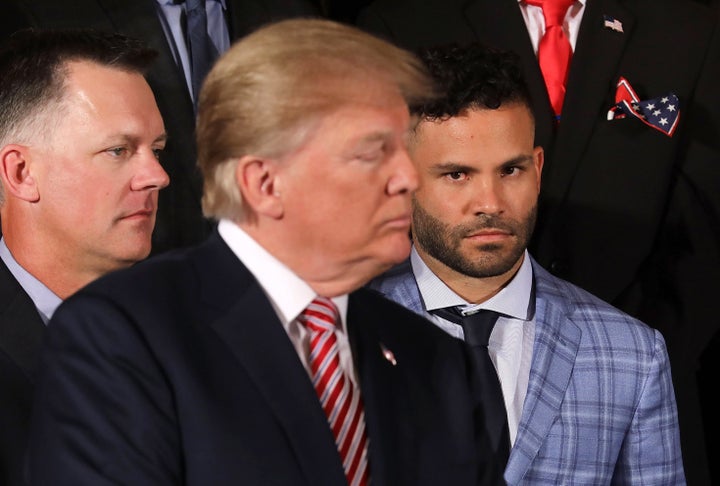 Grab some snacks at the concession stand and get comfy, though, because we probably have at least a few more riveting photo ops of pro athletes visiting the Trump White House.
BEFORE YOU GO