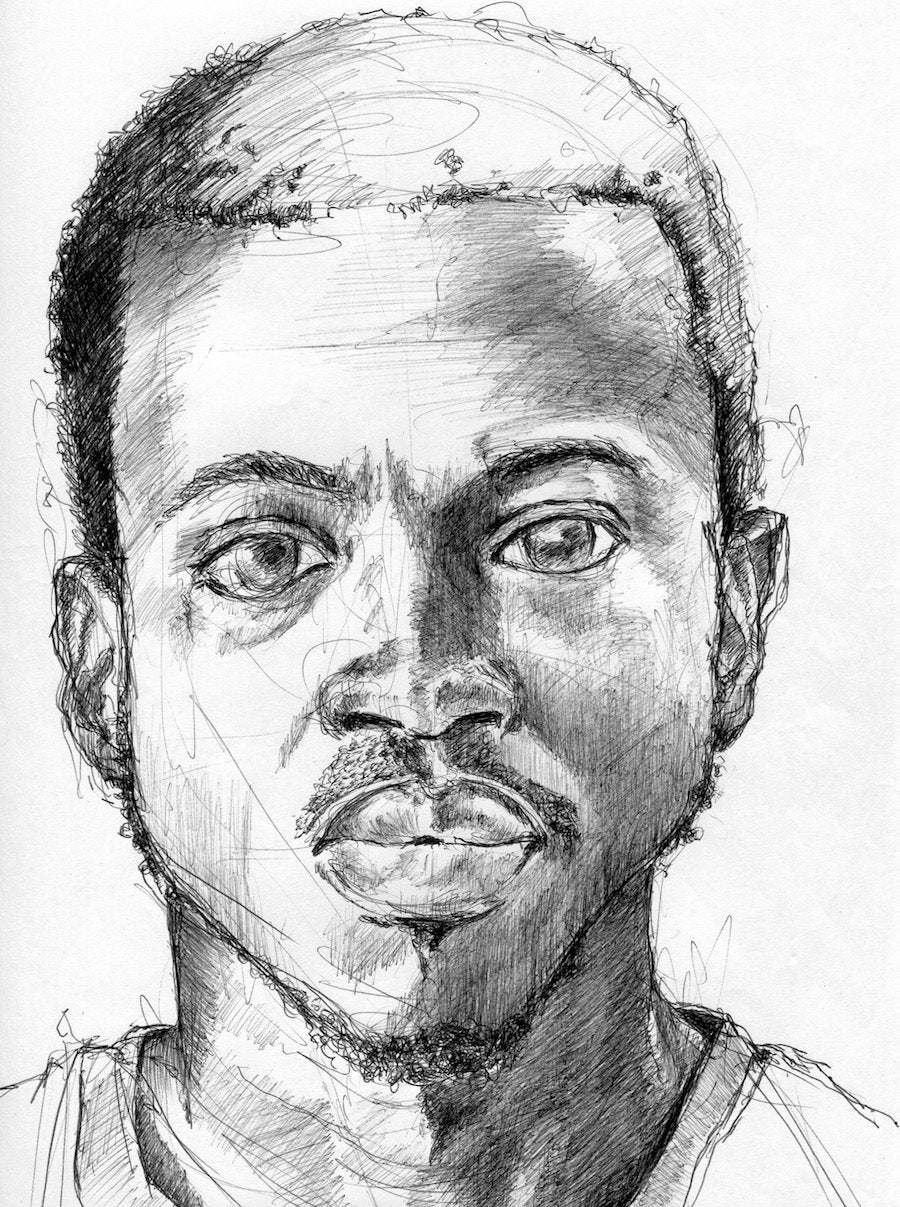 "Since I can remember, I was always making things," artist José Alvarez (D.O.P.A.) explained in an interview with The Huffington Post. "It was my way of dealing with everything that around me. It still is."
Alvarez, born Deyvi Orangel Pena Arteaga, grew up in Venezuela in the 1960s, amid a religious, traditional family. (He'd later adopt the moniker José Alvarez while illegally assuming the identity of an American citizen, adding the acronym D.O.P.A. to pay tribute to his origins.)
As a gay man, Alvarez's home country was anything but a home. Homophobia was embedded in the fabric of Venezuelan culture and Roman Catholicism, leaving Alvarez subjected to violence and discrimination from a young age. "It reached a point where I had guns pointed at my head because of who I was," he said.
Amidst the oppression and resulting isolation, art offered a rare vestige of clarity and control. "It was this space where I could handle the world around me," he said. "I could be in control of the things I was making. You find solace and meaning and hope. I drew and I made objects, ceramics, all kinds of things."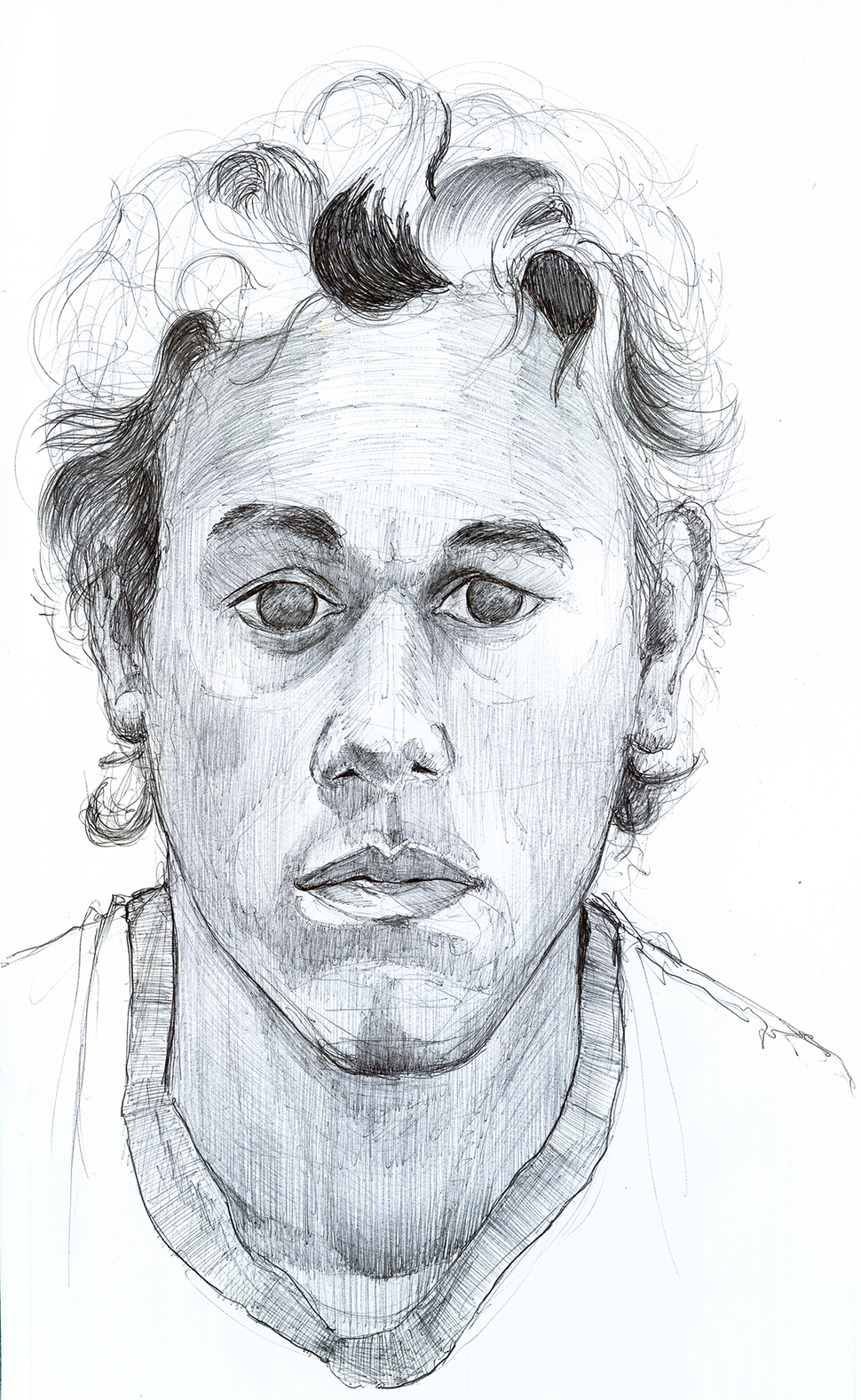 Although he had a passion for making things, Alvarez didn't immediately realize that he could make a career out of his artistic talent. The same cultural machismo that warned against homosexuality presented art as something emasculating, silly and without value. "To spend all day thinking about colors ― it's just not a manly thing to do," he added.
It was the legacy of Andy Warhol that eventually moved Alvarez to pursue art as more than just a pastime. The iconic pop artist didn't just work in drawing, painting, and photography. His whole life was a work of art, an endless stream of images and gestures charged with creative energy and fire. "He represented everything that I felt," Alvarez said. 
Shortly after this realization, however, the course of Alvarez's life was entirely uprooted. He had climbed a mountain in Caracas with three of his male friends. They were all sharing their future plans while looking over the city. "Suddenly we had all these Jeeps surrounding us," he recalled. "They had guns to our heads, they went into our car and started ripping it apart. I was shaking. I thought, 'I can't do this.' I just decided to leave."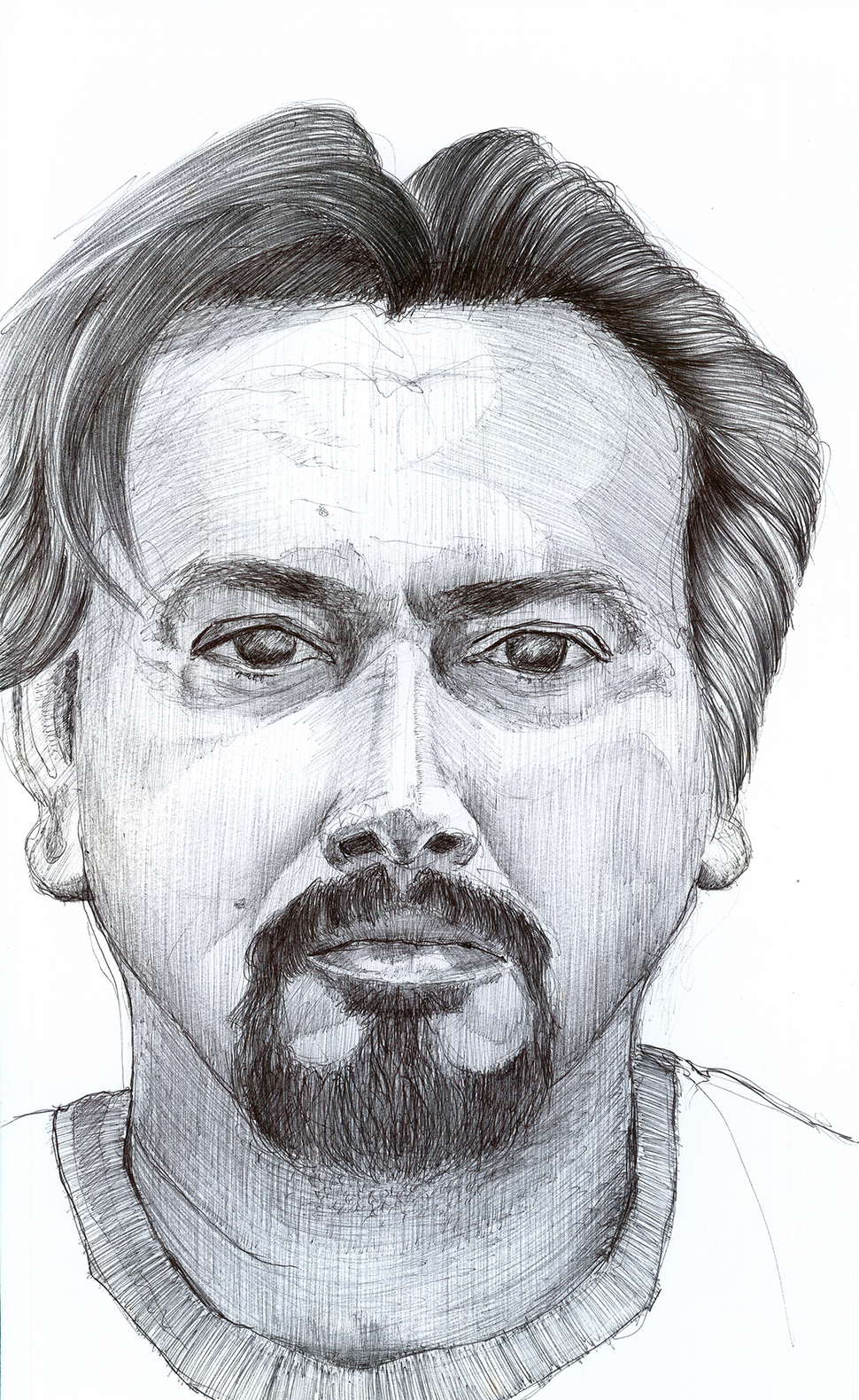 Alvarez immigrated to Fort Lauderdale, Florida, a destination he selected because of its thriving gay and art communities. He did so with a student visa. It was a simple relocation given the extreme lengths many immigrants endure to have a shot in America, though the apparent ease came with an expiration date. 
After years of absorbing strategies designed to help pass himself off as straight, or hide altogether, Alvarez finally had a space in the U.S. where he felt free. "There was a community, there were all these places for someone like me to go. It was amazing, really eye-opening." During this time, Alvarez also fell in love with the man who would eventually become his spouse. The whole time, however, he was counting down in the back of his mind, waiting for the moment when his time in the United States would run out. 
When it came time to leave the country, Alvarez weighed his options, desperate not to return to the place that viewed homosexuality "as a pathology." With few resources and fewer choices, Alvarez was desperate. "Somebody offered me false papers," he said. "Up to that point, I had never done anything remotely illegal. But there were no other options."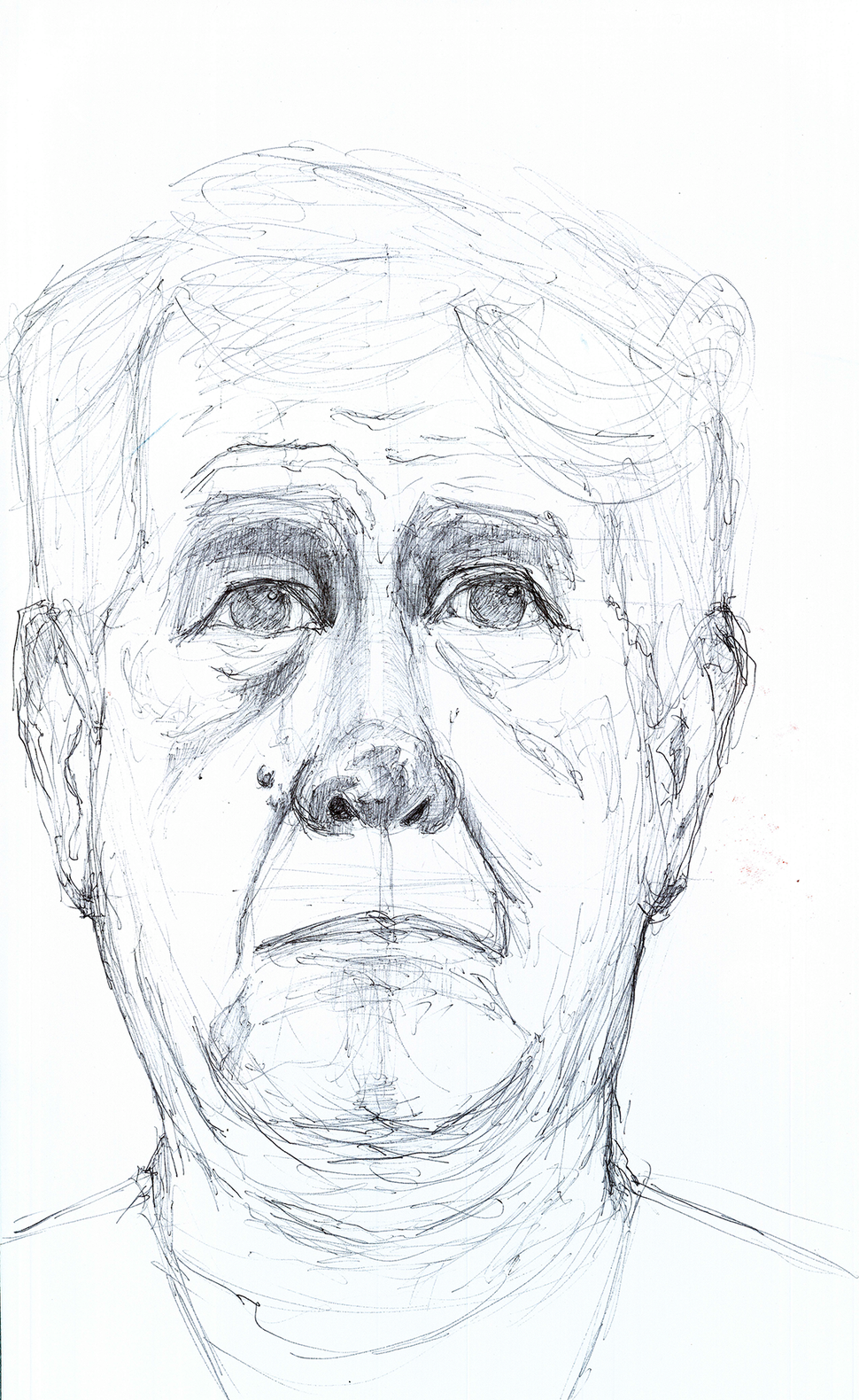 Alvarez was told that the papers offered to him belonged to someone who had since passed away. He resolved to use them temporarily, and sort out the situation later. "If we had been a straight couple, none of this would have happened," Alvarez said. "I wouldn't have had to make such crazy decisions for such a normal situation. As a gay couple we had no rights whatsoever."
In 2012, over 20 years later, it was revealed that the original José Alvarez was, in fact, very much alive. He was living in the Bronx as a teacher's aide, and was denied a passport when trying to attend his sister's wedding, subsequently investigated for identity theft. Eventually, artist Alvarez was arrested for identity theft and sent to Miami's Krome Detention Center ― one of the largest holding sites for immigrants awaiting hearings or deportation ― for two months, as punishment for his violations.
Krome detainees have long complained of horrific conditions within the facility. In the 1980s and '90s, inmates attested to being beaten and raped by guards. Although circumstances have improved in the years since, detainees still speak out against the corruption and abuse perpetrated behind closed doors.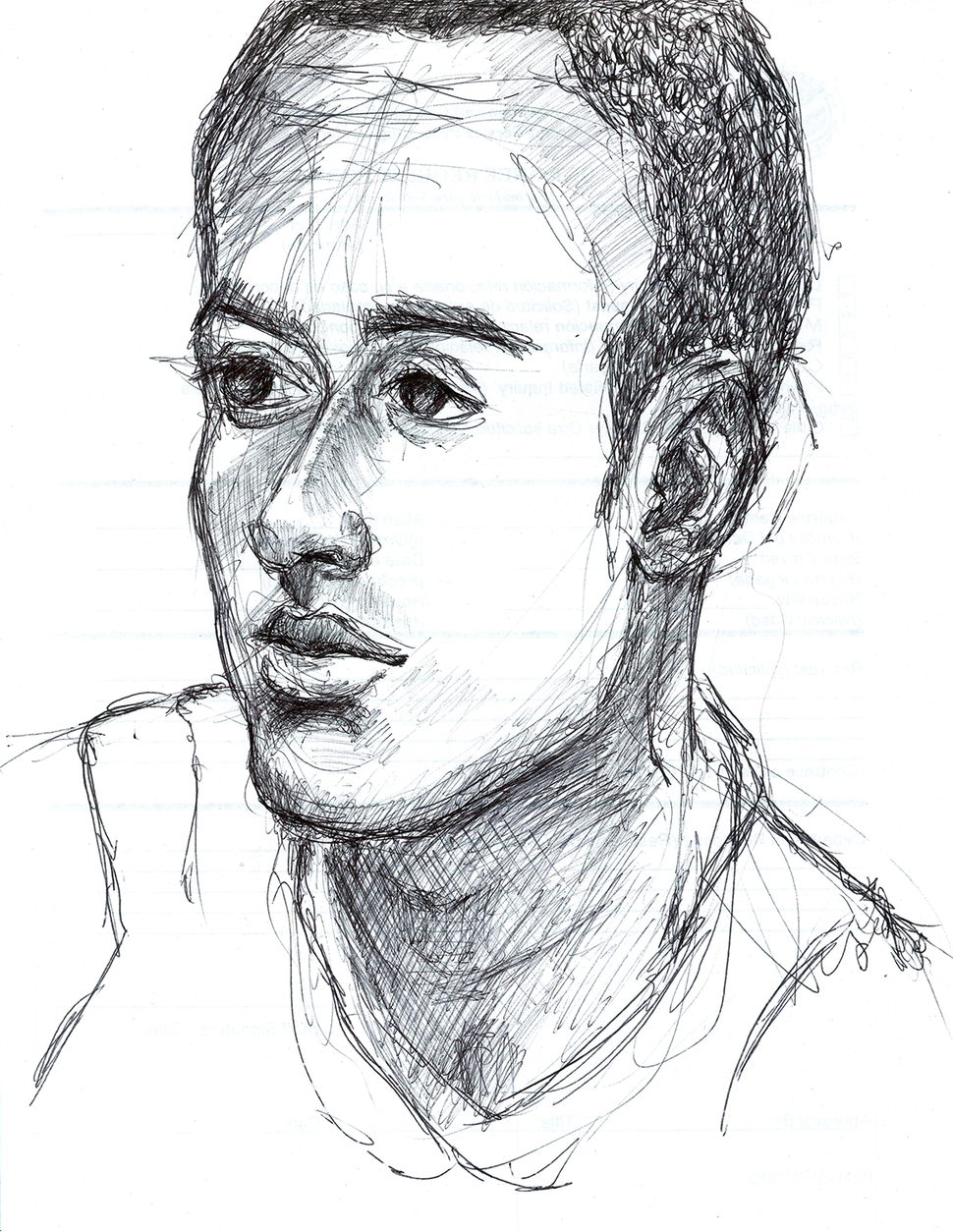 Much of the abuse is credited to the private security company Doyon-Akal, which was in charge of Krome's surveillance until 2014. According to the Miami New Times, the company has been sued dozens of times in federal court, for offenses ranging from discrimination to negligence and wrongful death claims. "You get treated like an animal in there," Venezuelan Noel Covarrubia, who spent four years at Krome, told the New Times.
Alvarez had a similarly horrific experience. "It was really horrible, the worst time of my life. I was just sleeping for days because I was just so distraught and hopeless." A fellow detainee named Julio, who came to the U.S. from Brazil, interrupted Alvarez one day, imploring him to persevere. "He said, 'You can't allow depression and hopelessness to take over. You have to fight it.' At first I thought, mind your own business. But he began asking me questions." 
It didn't take long for Alvarez to share the fact that he was an artist. That led Julio to ask: "Well, why aren't you drawing?" The inmate went to his bunk bed and returned with a pen and paper. "Draw me," he said. Before long, other Krome inmates were crowding around Alvarez, hard at work, asking to be next. Not only had most of Alvarez's fellow inmates never been drawn before, many of them felt they had never been truly seen.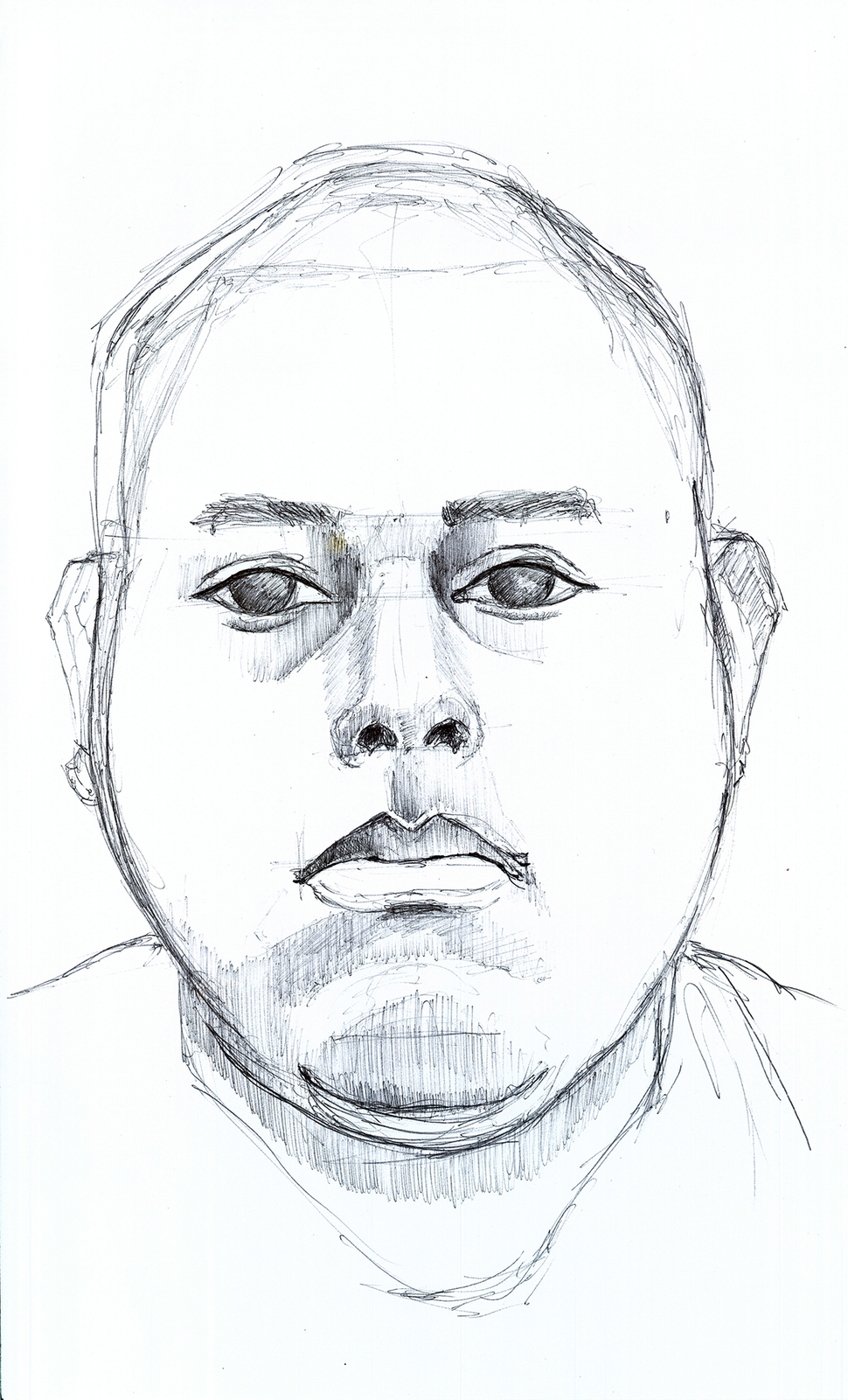 The Krome residents, who were referred to by the detention center using their home country and their detainee number instead of a name, had been stripped of their identity, dignity and even humanity. "They had been condemned to being invisible," Alvarez said. "To most of the country, they have no faces, no names, no needs. They do not count. Through the act of drawing them, they felt significant."
More and more people approached Alvarez in the hopes of being drawn, a prospect the artist was thrilled to realize. "It was out of desperation ― a way of having something to do," he said. "But at the same time, I knew it was an important thing. I thought, if people only knew what we went through to get here, it would create some kind of conversation."
Alvarez's drawings, rendered with black and blue ballpoint pen on paper (the only materials available inside the detention center) don't experiment much in terms of aesthetic or technique. That's not really the point. The drawings capture, in plain and legible lines, the faces of real individuals who've spent their lives being overlooked. "It made us forget where we were," Alvarez said. "It was a way to create a sense of dignity. That was the whole point."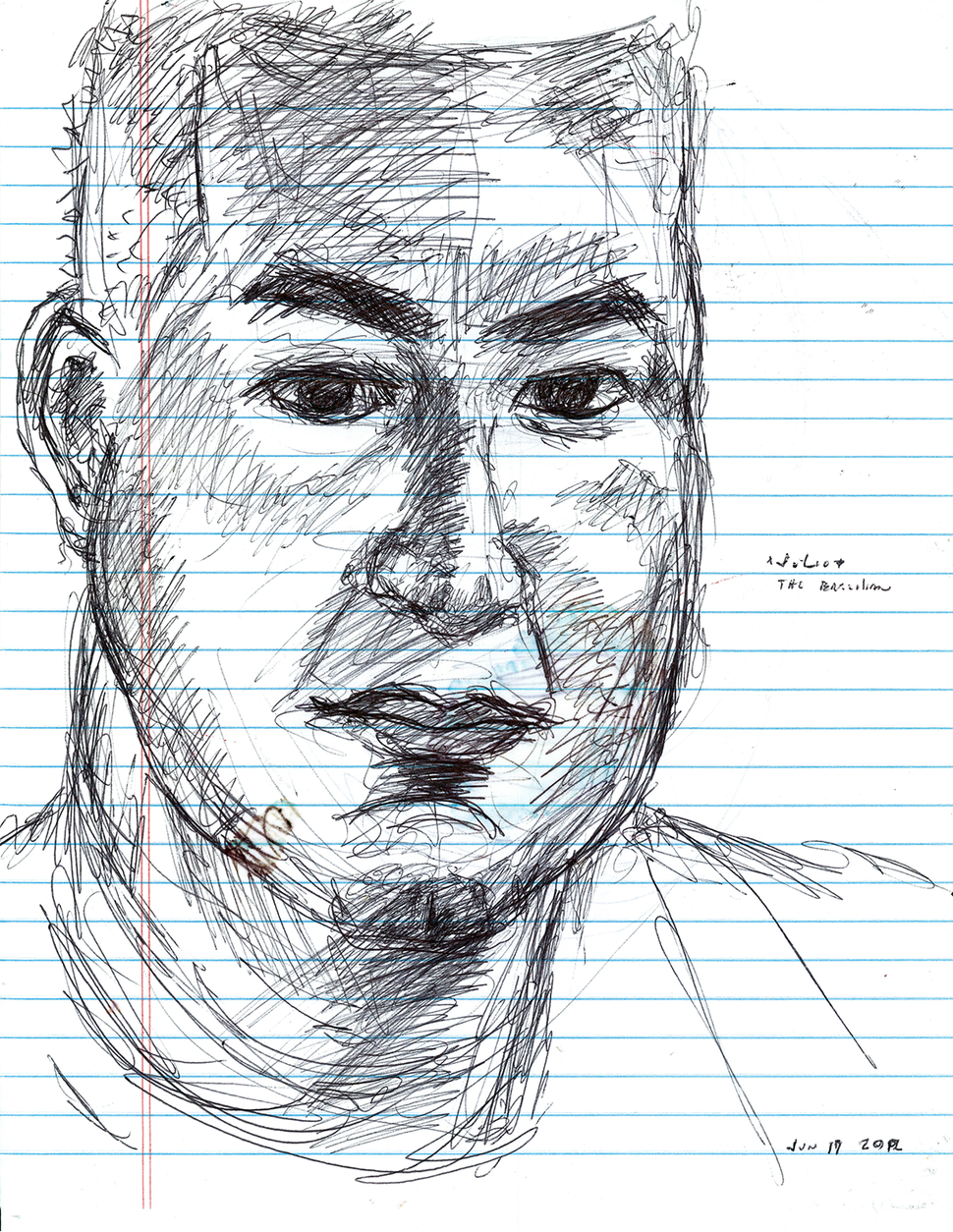 As he was drawing, Alvarez would listen to the countless stories of risks taken, atrocities endured, families ruptured, lives lost, all for the possibility of a better life. One man named Roberto, born in Guatemala, told stories of visiting soccer fields as a kid, looking for deflated balls to cut in half and use as shoes.
Ricardo, from Mexico, spoke of his harrowing travels through the mountains to reach the U.S. border, traveling for three days and two nights. The empty expanse he encountered was littered with kids' toys and the bodies of those who did not make it, scattered around all "stiff and blue." Two older women on Ricardo's journey were lagging behind the group. They too were eventually left behind.
Through his series, Alvarez hopes to shed light on the individuals who, over time, have normalized their invisibility as means of survival. "These are people who do work on people's houses and no one even looks them in the eyes," Alvarez said. "I'm just asking for a little bit of compassion and a little bit of awareness for this humongous group that has no rights. They have no acknowledgement by society and they are criminalized by the law. They go into hiding by necessity."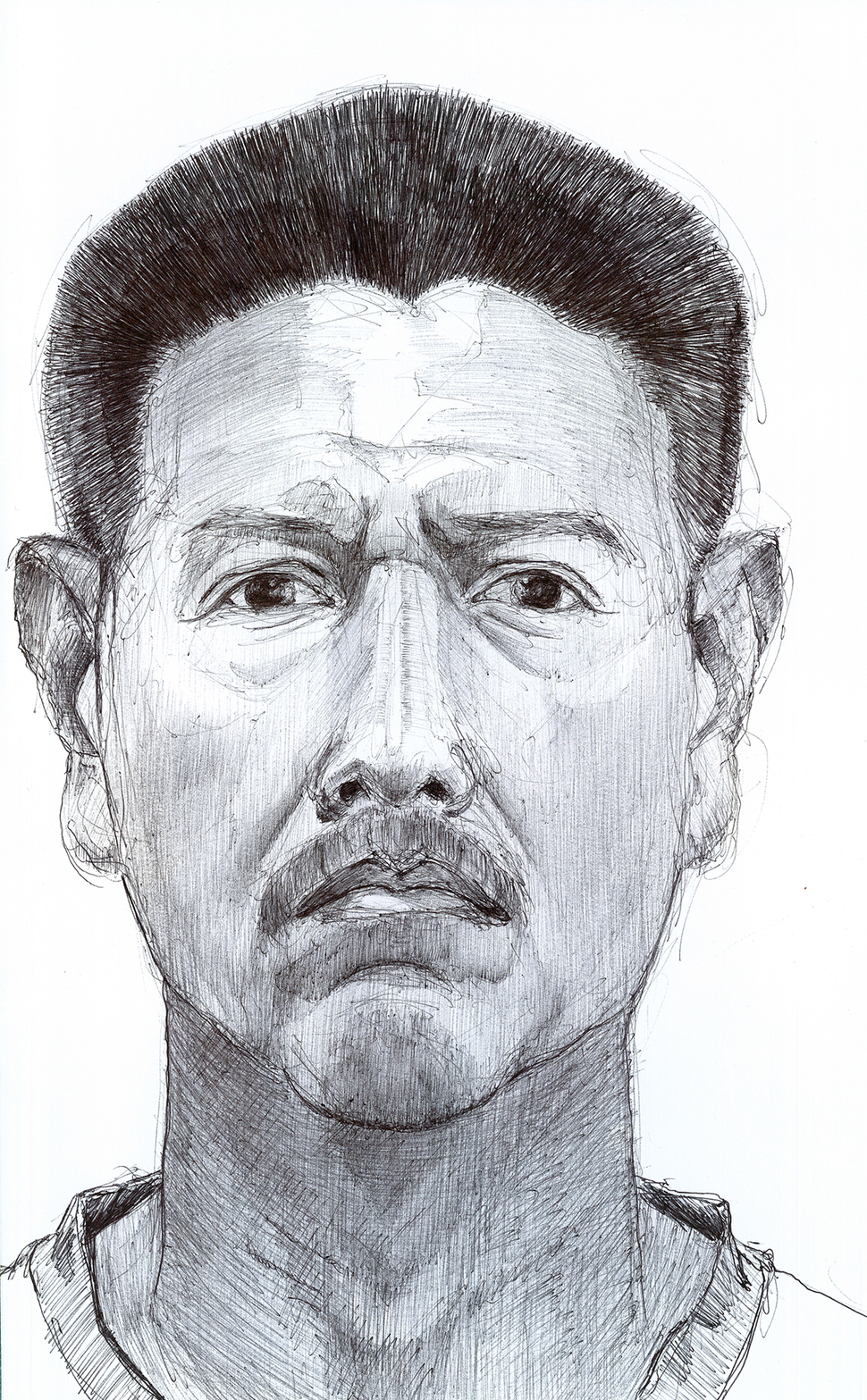 With the presidential election on the horizon, Alvarez's work is as crucial as ever. Republican nominee Donald Trump has built a campaign on bigoted and hateful rhetoric lodged against immigrant populations. In 2015, Trump made sweeping claims against Mexican immigrants. "They're bringing drugs. They're bringing crime. They're rapists," he infamously said, disavowing an entire population out of fear and prejudice. 
Alvarez hopes that, in the face of such blind hatred, people simply take a moment to suspend their disbelief, to imagine what life is like for people like Adrian from Columbia, Julio from Brazil, or Brahima from the Ivory Coast.
"There is a lot of hate everywhere," Alvarez concludes. "The only thing I would like to achieve with this project is to ask people to put themselves in these people's shoes. Erase their anonymity. If you were in a situation in which none of your life needs were met. If you were afraid for your life. These are the innumerable stories I have heard. Please, give them a chance. Give me a chance."
REAL LIFE. REAL NEWS. REAL VOICES.
Help us tell more of the stories that matter from voices that too often remain unheard.
BEFORE YOU GO
PHOTO GALLERY
How Donald Trump Talks About Undocumented Immigrants