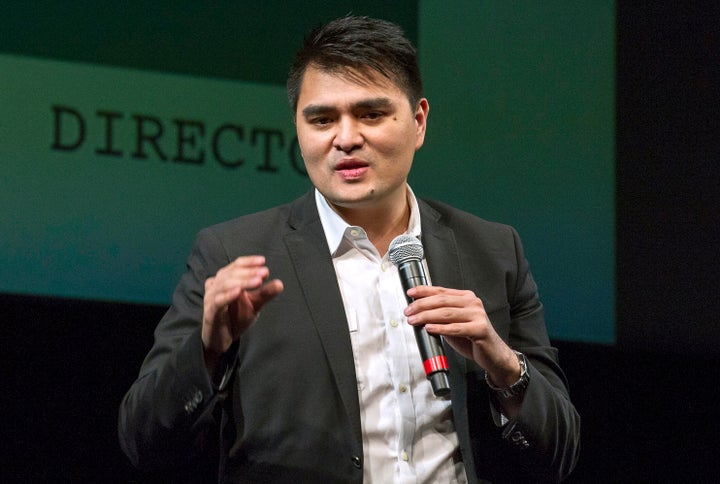 Jose Antonio Vargas isn't going to stop challenging President Donald Trump's decision to end Deferred Action for Childhood Arrivals (DACA). 
The Pulitzer Prize-winning journalist, who's undocumented, told HuffPost in an email that there's much more work to do even after Attorney General Jeff Sessions announced on Tuesday that the administration was terminating the program. While DACA will officially end in six months, it's now up to the House and Senate to formulate a solution to protect the nearly 800,000 Dreamers. 
"We will fight for a new -- and maybe even better -- solution. We've done it before."
 And Vargas is adamant about pushing Congress to step up and serve DACA recipients. In order for that to happen, the journalist told HuffPost, awareness must be spread regarding the program's payoffs for both undocumented and documented Americans alike.

"Don't give up. We're with you. The majority of the country is also outraged right now and together, we are powerful," Vargas, who's Filipino-American, told HuffPost of his message to Dreamers. "We will fight for a new ― and maybe even better ― solution. We've done it before."
Vargas called on local media outlets and allies to highlight the contributions DACA recipients in their own communities bring to society. And the activist said that there are many of them. In the Teach For America program alone, there are almost 200 educators and alumni enrolled in the DACA program who serve more than 10,000 students. A significant portion of recipients also work in healthcare with about 21 percent working in educational and health services, a survey indicated ― a particularly noteworthy statistic as the U.S. faces a projected shortage of between 40,800 and 104,900 doctors, according to the Association of American Medical Colleges.
"One day, that teacher won't be able to show up for her kids. That nurse, who might be the only ray of sunshine in one of their patient's lives, won't be able to provide them comfort," Vargas, who co-founded nonprofit Define American, said of the consequences of ending the program. "We have brilliant students who won't be able to finish out their studies and give back the fruits of their knowledge.
The journalist also pointed out Dreamers are a benefit to the economy as a whole. More than 90 percent of the group is currently enrolled in school or employed, according to the Center for American Progress. And DACA beneficiaries will contribute $460.3 billion to the country's GDP over the next decade. It's why Vargas stresses the importance of grassroots efforts to show the true value of Dreamers. 
While Trump's decision makes this a difficult time for anyone benefitting from DACA, Vargas remains hopeful. And He has a few words for anyone looking to create change following Tuesday's announcement:
"There is so much information out there about what DACA actually is and the benefits it provides. We need to keep speaking up and showing up. This fight isn't over."
Calling all HuffPost superfans!
Sign up for membership to become a founding member and help shape HuffPost's next chapter