Pulitzer Prize-winning journalist Jose Antonio Vargas was arrested Tuesday after attempting to board a plane out of McAllen, Texas, according to United We Dream, an immigration advocacy group.
On July 10, Vargas, who is an undocumented immigrant, flew to the small border town with a camera crew from his own organization, Define American. Vargas, like many other immigration activists, was there to interview and film undocumented minors fleeing escalating violence in their home countries in Central America. But what Vargas didn't know is that in order to leave the border town, he would need to pass through an interior U.S. Border Patrol checkpoint set up within 45 miles of McAllen.
On Tuesday morning, prior to reports of his arrest, Vargas alerted his Twitter followers that he would be attempting to pass through airport security.
"About to go thru security at McAllen Airport. I don't know what's going to happen. For updates follow @DefineAmerican & @MAC_UTPA," he said.
According to a United We Dream press release, Vargas was taken into custody by the Border Patrol in McAllen after attempting to board a flight to Los Angeles. The Border Patrol maintains a security presence at the McAllen-Miller International Airport.
A TSA agent checked Vargas' Philippines passport and compared it to his ticket, according to a video of the exchange as well as sources familiar with the exchange. Satisfied, the agent initialed the ticket and cleared Vargas for travel. At that point, a Border Patrol agent took the passport from the TSA.
"Do you have your visa?" he asked.
"No, there's no visa," Vargas replied.
The agent asked Vargas a few more questions, then placed him in handcuffs and escorted him to the McAllen Border Patrol station for further questioning, according to the source. The station is not a detention center.
The source provided HuffPost with the following photo of Vargas (story continues below):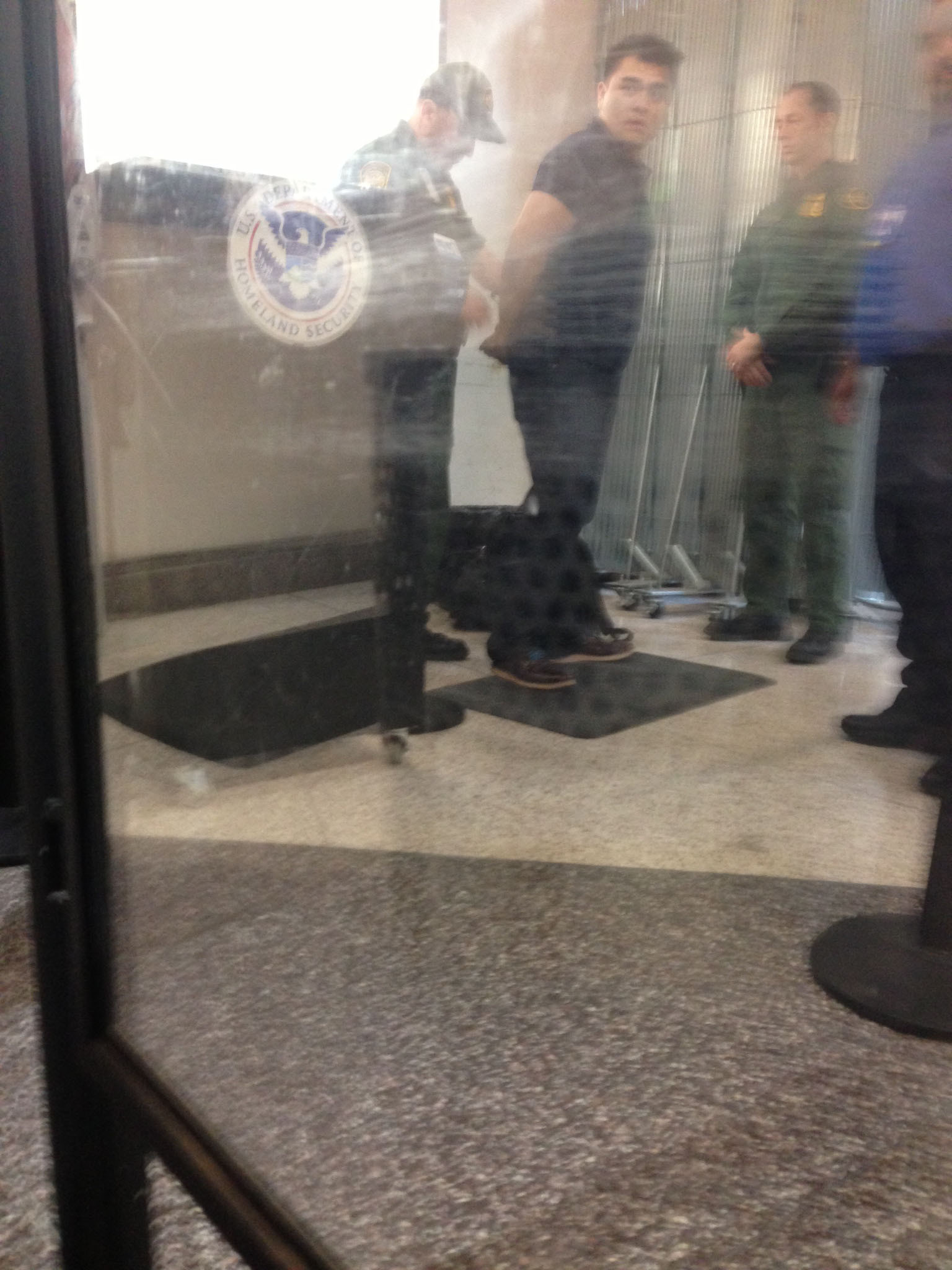 Cristina Jimenez, managing director of United We Dream, said Vargas' arrest highlighted the struggles many undocumented immigrants face.
"We stand in solidarity with Jose Antonio and demand for his immediate release, but we must remember that there are thousands of people along the border that live with this same fear every day," Jimenez said. "Once again, the Border Patrol has proven to be a rogue agency after arresting Jose Antonio, a low-priority case for detention and deportation."
The Washington Post reports that over the weekend, Vargas texted WaPo reporter Ernesto Londoño with the following message: "I feel stupid. I've been traveling around the country, visiting 43 states in like 3 years, and I've been flying using my Philippine passport. But I've never been to the Texas border area. I just figured I could use the passport. But apparently I can't because border patrol agents check foreign passports."
A call to Vargas was not immediately returned.
White House Press Secretary Josh Earnest declined to comment on Vargas' detention during the daily White House briefing on Tuesday.
"I'm not in a position to talk about individual enforcement cases from the podium," Earnest told reporters.
Note: A previous version of this story reported that Vargas had been asked for his visa by TSA. Subsequent reporting indicates that TSA cleared Vargas to travel, but a Border Patrol agent intervened.
Sign up below to get an email when Ryan Grim publishes a new story.
Before You Go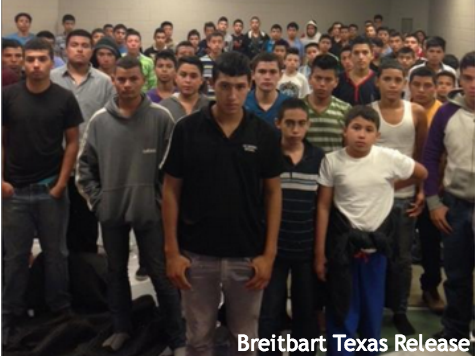 Overwhelmed Border Patrol
Popular in the Community