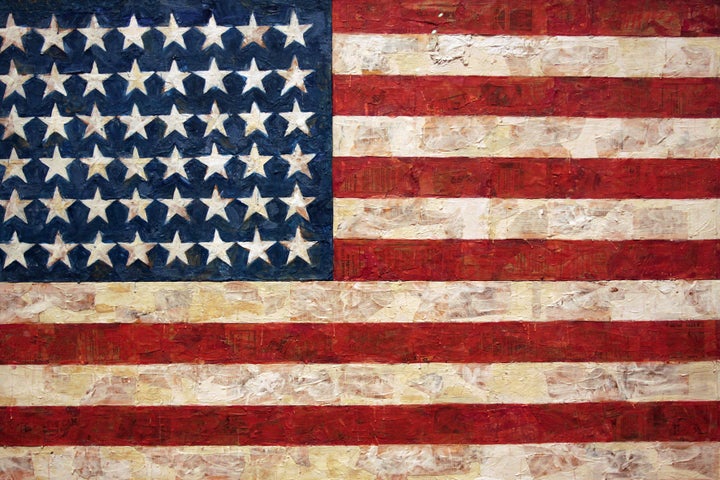 Today's Fourth of July holiday, our country's birthday, marks a new beginning for undocumented Americans like me.
Last month, TIME magazine featured an unprecedented photograph of 36 undocumented young people, myself included, on the cover of its U.S. and international editions. "We are Americans," the headline declared. "Just not legally." Shortly after, President Obama, in the most significant step in the fight for immigrant rights since President Reagan signed the Immigration Reform and Control Act in 1986, issued a directive to stop the deportation of an estimated 1 million DREAM Act-eligible undocumented youth and welcome them to our workforce. America, in turn, embraced 1 million dreams. And in last week's Supreme Court decision on Arizona's immigration law, Justice Anthony Kennedy wrote in the majority opinion for the highest court in the land: "As a general rule, it is not a crime for a movable alien to remain in the United States."
As we celebrate America's Independence Day -- as we explore what it means to be American on the most American of all days -- I also celebrate my independence from the word "illegal."
Academics and lawyers will be quick to point out that I, in fact, was never a "criminal." Being in the U.S. without authorization is not a crime, but rather a civil offense for the country's estimated 12 million undocumented residents. Yet for too long, the rhetoric around immigration has been shrouded in and synonymous with criminality. As a cable news producer on Aaron Sorkin's "The Newsroom" tells a colleague in the show's most recent episode, we've grown accustomed to talking about human beings as if "we're talking about scraping gum off our shoes."
"These people chose to take a huge risk to become Americans," the producer notes, "and they deserve a better descriptor than 'illegals.'"
To me, what it means to be an American goes beyond your place of birth or the documents you have, back to when throngs of Irish, Italian and Eastern Europeans crossed the Atlantic Ocean in search of a better life, no papers asked. What it means to be an American is less about who you are than what you are about-- how you live your life, how you contribute to this country, how you pledge allegiance to a flag hoping and praying it will make room for you. What it means to be an American is in the hearts of the people who, in their struggles and heartaches, in their joys and triumphs, fight for America and fight to be American every day.
A few weeks after I "came out" in June 2011 about my undocumented status in an essay in the New York Times Magazine, Washington state revoked my driver's license. Among the first people to reach out to me was Aaron Sorkin. I've interviewed Sorkin before. He told me he was working on a new show about a cable news program, and that the second episode is set on the day Gov. Jan Brewer signed the Arizona immigration bill into law. He asked for my thoughts on immigration. In an email later, I told him about the first time I watched one of his films. It was 1997, not too long after I discovered that I didn't have the proper documents to live in America. I was watching "The American President," a movie starring Michael Douglas, and toward the end of the film, Douglas, as the president, says: "America isn't easy. America is advanced citizenship. You gotta want it bad, 'cause it's gonna put up a fight." I was 16, lost and disoriented, and I told Sorkin that hearing those words helped me realize that I had to fight -- that America was a fight and that America had to be earned.
Undocumented Americans, aspiring citizens like me, have been fighting and will continue to fight for this country we call home. And, as more and more undocumented Americans and the people who support us -- the Good Samaritans in our lives, the teachers, pastors, neighbors and friends who make up our underground railroad -- "come out" and tell our stories, America's view of immigration and the nature of citizenship itself grows increasingly more complex and nuanced. It becomes about human beings.
Together with a small group of friends, I founded a campaign called Define American, which seeks to elevate conversation on immigration. And elevating and broadening the conversation means engaging different types of audiences from all walks of life. After appearing on "The O'Reilly Factor" last month, I received an email from Dennis Murphy of Omaha, Nebraska. The email reads:
"Mr. Vargas:

As founder and former state chairman of the Nebraska Minutemen, now merged with the Nebraska Tea Party, I was positively impressed by your interview with Bill O'Reilly. If I understand your situation correctly, you [were] brought into the United States by your parents when you were a young child, and they chose for whatever reason to do so in a fashion that avoided our immigration law. You now refer to yourself in your blog as "an undocumented American," which I believe is a fair and accurate assessment."
Thank you, Mr. Murphy, for considering me one of your fellow Americans. Let's keep the conversation going. Let's keep exploring what it means to be an American.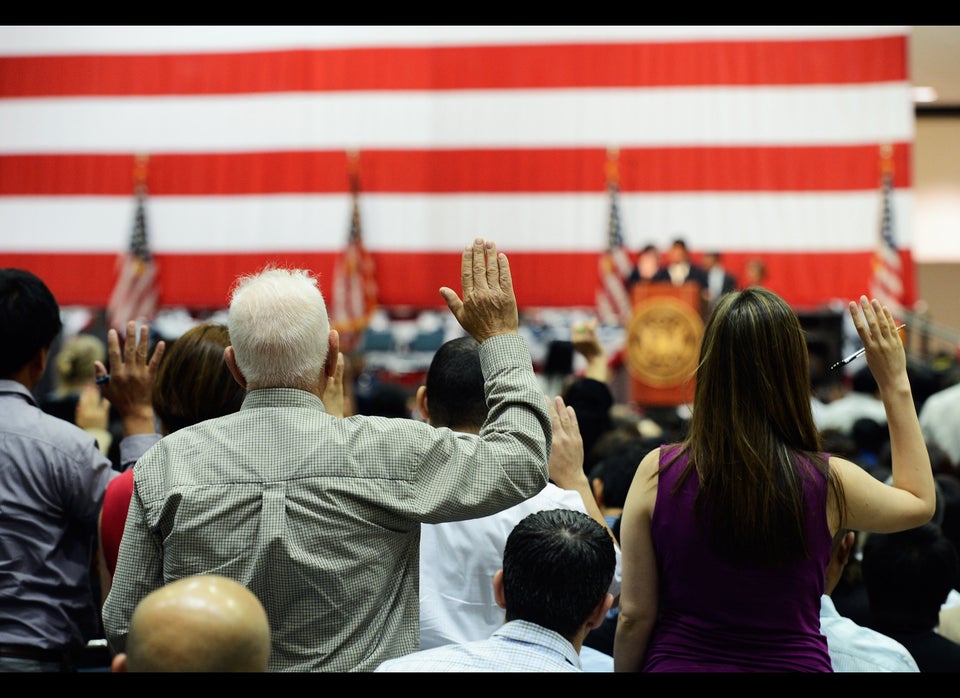 What Does 'American' Mean To You?
WATCH: Jose Antonio Vargas and others define 'American':
Popular in the Community