 Jose Antonio Vargas, the widely known journalist-turned-immigration-activist who penned the story "My Life as an Undocumented Immigrant" for The New York Times magazine, delivered a speech to the Online News Association (ONA) on Friday in which he challenged journalists to stop using the word "illegal" when referring to undocumented immigrants.
Vargas, 31, told the conference-goers at the annual gathering that it was time all news outlets dropped their use of what he described as a politicized smear.
"I have a really personal message to deliver," Vargas said at the start of his speech. "The message is it's time we retire the word and the term 'illegal immigrant' in referring to people. It is not only an inhumane term -- it is a political term, it is an unfair term, it is an inaccurate term."
But in the days leading up to his speech, Vargas had been on the opposite end of a lobbying campaign. Labor activists had been pressuring Vargas to renege on his speaking commitment at the Hyatt Regency hotel in San Francisco, Calif. Unite Here, a union representing many immigrant hotel workers, has had a boycott in effect on the hotel since 2010, as its workers seek a new contract. The AFL-CIO labor federation called for a global boycott of Hyatt hotels earlier this year as Unite Here negotiates with the chain.
A number of labor activists told HuffPost they were upset by Vargas' decision to speak. Prior to the conference, the union also tried unsuccessfully to persuade organizers to back out of their Hyatt commitment. But the ONA noted on the conference website that pulling out of the Hyatt contract "would have resulted in a six-figure cost -- a non-starter for a nonprofit organization such as ours."
While many journalists will be speaking at the conference this weekend, few would earn the same pressure from progressive activists as Vargas, given his high standing in the immigrant rights movement. Vargas' Times magazine piece, which detailed the torment he felt building a successful journalism career based on a lie, was hailed by immigration reform advocates as a watershed piece of memoir, inspiring other young undocumented immigrants to step forward and publicly declare their status.
Vargas told HuffPost ahead of his speech that he did feel conflicted about the venue. But in the end, he said he wanted to confront journalists "on their own turf" about their use of the term "illegal immigrant," even if it meant violating a boycott with which he sympathized. He noted that he was not being paid for the speech and was not staying or eating at the Hyatt. He also said he was not aware of the boycott when he agreed to speak at the conference.
"Labor has its own goals, and I have my own goals -- I think it fits together in the larger movement," said Vargas, who's from the Philippines and is a former employee of the Washington Post as well as The Huffington Post. "I'm sorry I have to give this speech in this building, but it doesn't mean I can't talk about what's happening outside of it."
Vargas addressed the Hyatt boycott immediately in his speech, saying he regretted being where he was. He noted that the hotel they'd gathered in had been accused of unlawfully implementing the E-Verify system without permission from the union. He also urged listeners to visit the Hyatt Hurts website, on which the union accuses the company of harsh working conditions in its hotels. The hotel chain, for its part, has accused the union of essentially running a smear campaign in order to grow its membership.
Despite Vargas' nod to the labor struggle, he was still violating the boycott in the eyes of labor activists. Julia Wong, a spokeswoman for Unite Here Local 2, said she hoped Vargas would decline the invitation to support a union that considers itself "a union of immigrants." Unite Here represents workers across the hospitality industry, many of whom are from Latin America and Asia, and a number of whom are undocumented, like Vargas.
"We are very disappointed," Wong told HuffPost ahead of the speech. "The boycott is not easy on anybody. Workers at Hyatts where it's in effect, whenever it successfully moves business, those workers lose shifts and they lose tips. And it's hard on the people who are confronted with the choice: Are you going to violate the boycott or experience the inconvenience and effort it takes to honor the boycott?"

A handful of Hyatt workers had showed up outside the hotel Friday morning to protest, a fact that ONA President Jim Brady noted in his opening remarks, referring attendees to ONA's explanation on their decision to remain at the hotel. Vargas, who received dozens of emails, Facebook messages and tweets asking him to honor the boycott, said he planned on meeting with the Hyatt workers after he delivered his message, which he summed up late in his remarks.
"Calling undocumented people 'illegal immigrants,' or worse, 'illegal aliens' ... has become such a standard practice for most members of the mainstream media ... that news consumers of all political persuasions do not think twice about saying it or using it," Vargas said in his speech. "For journalists who seek fairness, using the term further politicizes an already political issue ... At bottom, the term dehumanizes and marginalizes the people it seeks to describe."
As for crossing the picket line, Vargas told HuffPost it wasn't the first time he'd felt uncomfortable in a particular venue.
"I'm never where I'm supposed to be," he said. "That's the story of my career."
Support HuffPost
The Stakes Have Never Been Higher
Before You Go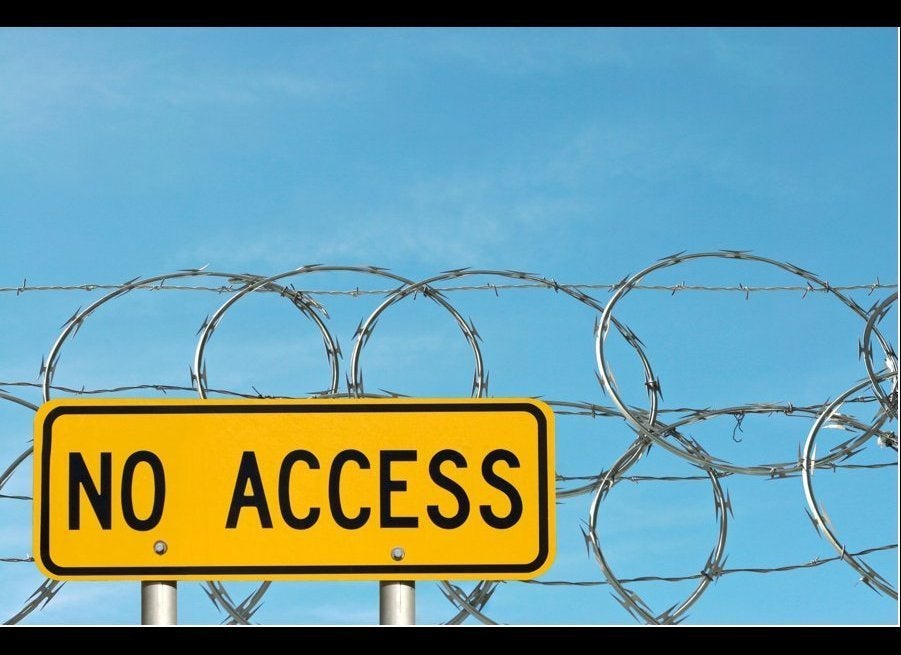 Controversial Immigration Laws
Popular in the Community