 Uruguay's weed-legalizing president will have another shot at winning a Nobel Peace Prize.
"I'm very thankful to these people for honoring me," Mujica said in Havana, where he was attending a summit of Latin American leaders last week, according to Argentine daily La Nación. "We are only proposing the right to try another path because the path of repression doesn't work. We don't know if we'll succeed. We ask for support, scientific spirit and to understand that no addiction is a good thing. But our efforts go beyond marijuana -- we're taking aim at the drug traffic."
Mujica and those who backed the marijuana legalization policy argued that allowing the sale and consumption of marijuana would take money out of the hands of drug traffickers, and end military enforcement of a prohibitionist drug policy that fails to keep people from smoking weed.
The Drugs Peace Institute, a Dutch NGO, also supported Mujica's candidacy in a letter sent to the committee last month. In addition to his marijuana policies, the NGO praised Mujica's evolution from a leftwing guerrilla into an elected politician, after spending 14 years in prison -- including more than 10 years in solitary confinement, according to The New York Times.
"Instead of becoming filled with bitterness and seeking violent revenge, he became a true democrat and the elected president of Uruguay," the letter says.
CORRECTION: An earlier version of this article referred to Mikhail Gorbachev as the former head of state of Russia, rather than the Soviet Union.
Before You Go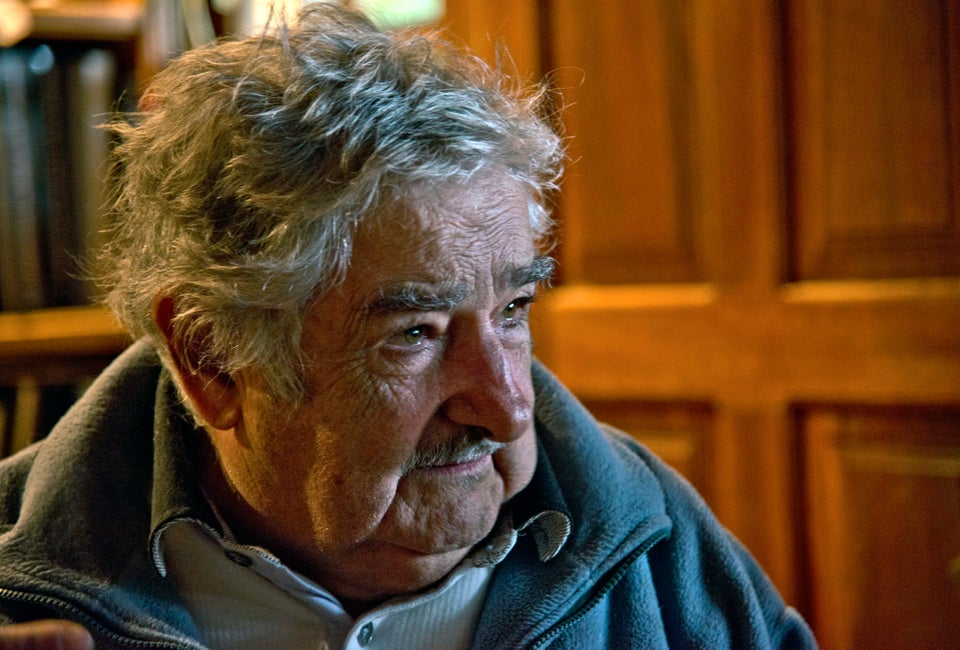 The Many Faces Of Pepe Mujica
Popular in the Community