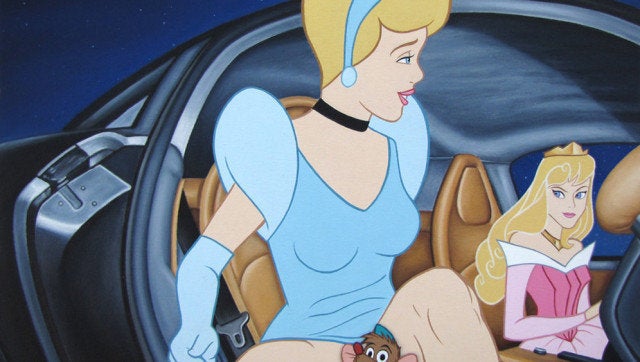 The photo and caption referred to actress Kristen Stewart, who starred in "Snow White And The Huntsman" and recently admitted to an affair with Rupert Sanders, the film's director and Ross' husband. But as the cartoon made the rounds on the news and social media, the artist behind the dystopian drawing got short shrift.
The man behind the raunchy art is Mexican artist José Rodolfo Loaiza Ontiveros. And in his upcoming Los Angeles show, "Disasterland," Rodolfo keeps it family-unfriendly with paintings of Cinderella in a meat dress (ala Lady Gaga), Jasmine and Belle making out and the Queen from Snow White snorting cocaine, to name just a few. Click through the slideshow below for a filthy sampling.
Rodolfo told The Huffington Post that he seeks to highlight the striking contrast between our ideals and our realities. "I think it's time to stop being afraid and to speak without hesitation about certain taboo subjects," he said.
And, perhaps surprisingly, Rodolfo said he has utmost respect for the artistry of Disney cartoons. He told HuffPost that Disney films served as his "first visual school." "It was very stimulating. The colorful landscapes, the stylization of the characters and the amazing animation inspired me," he said.
"Disasterland" will be on display at La Luz de Jesus Gallery in Los Angeles from Aug. 3 to Sept. 2. An opening reception for "Disasterland" will take place on Friday, Aug. 3 from 8 to 11 p.m. at La Luz.
Art work ©2012 José Rodolfo Loaiza Ontiveros.
Photo credit: www.laluzdejesus.com All rights reserved.
Check out some of the salacious pieces of "Disasterland":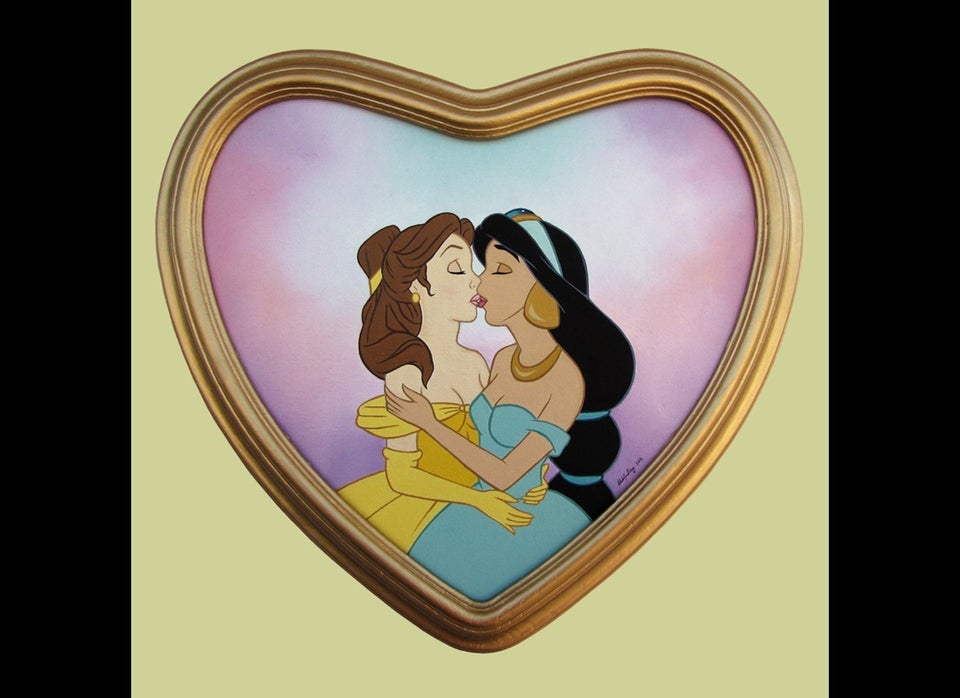 "Disasterland" by José Rodolfo Loaiza Ontiveros
Popular in the Community