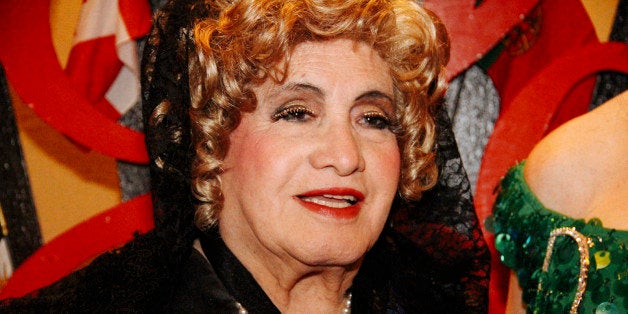 The first openly gay man to run for political office, Jose Julio Sarria, passed away today, August 19, at the age of 90.
Sarria, who was more widely known around San Francisco as Empress Jose I, The Widow Norton, ran for a seat on the San Francisco Board of Supervisors in 1961, and though he was ultimately defeated, his campaign alone made American history.
Stuart Milk, Harvey Milk's nephew released a statement on Facebook saying: "He paved the way for my uncle, Harvey Milk, to run for public office by being the first openly gay man to put his name on the 1961 ballot and was right there to support Harvey's first campaign in 1973."
Sarria, who became Empress Jose I, in honor of Joshua Norton, a San Francisco resident who in 1859 named himself Emperor of the United States, took the self-appointed title of Empress and also instated the Imperial Court System, which raises money through drag shows and is reportedly the second largest LGBT organization in the world with 65 chapters in North America.
In 2006 a section of the Castro District in San Francisco was named Jose Sarria Court in his honor.
Popular in the Community