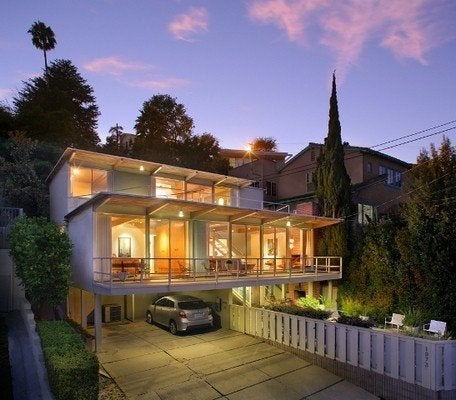 New to the Silver Lake real estate market is this 1,840-square-foot modernist home for $1.07 million. The Jenkyns House was designed by architect Josef Van Der Kar (AIA) in 1960.
Van Der Kar is best known for the Albert and Roberta Wohlstetter Residence. Albert Wohlstetter was the inspiration behind Stanley Kubrick's film "Dr. Strangelove," reports Jets Set Modernist.
The facade of the Jenkyns house is similar to the Wohlstetter house. The dramatic and "slanted roofline" gives the illusion of a soaring effect, notes the official listing. The three bedroom, two bathroom home features exposed posts and beams, as well as floating staircases. The home is set back from the street, and has walls of glass and expansive decks to highlight the mid-century modern elements of the property.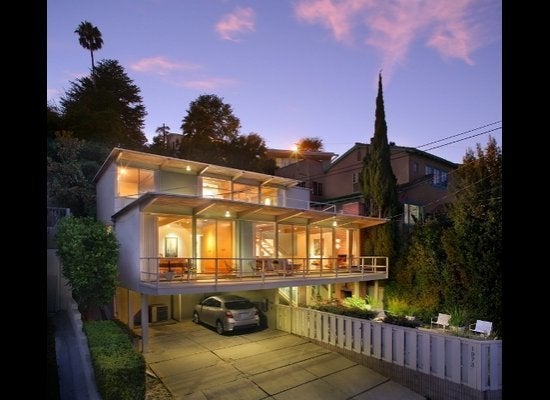 Popular in the Community