Before I tell you about an amazing new Joseph Cornell box/book, I want to talk briefly about art fairs again. In my ongoing quest to get to the bottom line about whether or not participating in fairs is a money-making proposition, I recently had what I thought was a Eureka moment. The booths are hugely expensive ($6,000 - $15,000 for the smallest ones) and just coming up with money does not ensure you entrance. The organizers of the fair don't give you any information on ROI (return on investment), other than talking about exposure, leaving you with second-hand anecdotal accounts of profit/loss. So I decided to get scientific.
I gathered the email addresses of over 300 galleries who were listed as having participated in fairs last year in three major U.S. cities: New York, Miami and Los Angeles and sent out a simple one question survey -- did you make money, break even, or lose money? I hit send and sat back to collect the responses.
I got exactly three. One gallery said they broke even, one said they lost money and the third said, "I think that most galleries would not want to give you the honest answer to this question and that is why you do not have a clear answer."
So much for my scientific method. I'll keep you posted on any further insights I have on the subject.

Now, on to something far more uplifting: Thames & Hudson's recently released Joseph Cornell's Manual of Marvels: How Joseph Cornell reinvented a French agricultural manual to create an American masterpiece. While rummaging through a second-hand bookstore in Manhattan in the early 1930s, Joseph Cornell came across a French agricultural manual full of black and white engravings and advice for farmers. He bought the volume and over time altered it -- adding collages, origami pockets and drawings, crossing out text to make puns, cutting through pages to reveal hidden images, inserting photos from magazines, hand-coloring images and even making a flip-book of page corners.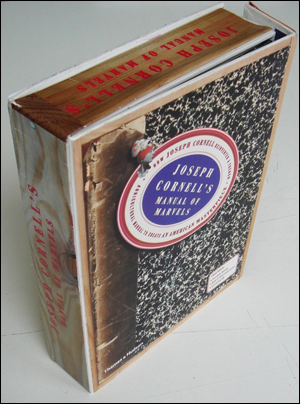 The volume was discovered in Cornell's basement soon after his death in 1972 and is now in the collection of the Philadelphia Museum of Art. The actual book is far too fragile for all but a few to see first-hand, making this new publication all the more exciting. Getting this one in the mail and opening it was early Christmas for this art/book lover. The Manual of Marvels comes in a specially designed box with a magnetic closure that opens to reveal two books and a DVD. Pulling on a shiny red ribbon lifts the books from the box.
The first volume is a facsimile of 60 of the pages altered by Cornell, replete with pages-deep die-cuts, an origami pocket that opens to reveal the head of a bull and end-papers so faithfully reproduced that you think Joseph Cornell actually signed your copy in pencil and left you his address in Flushing should you care to contact him.
A fold-out of a diagram of a Russian ship has been collaged to show cats hanging laundry on the ship's rigging and reads "Runaway Pussy Cat." A list which mentions a "M. Couteau" has been altered in pencil to read "M. Cocteau." An engraving of strawberries has been hand-colored and altered to read as an elegant headdress for a young beauty.
The second volume in the box is a collection of essays about Cornell's work, edited by art historians Analisa Leppanen-Guerra and Dickran Tashjian. Also included in the box is a DVD showing all 425 pages of the manual, with buttons that allow you to skip to the more than 160 pages altered by Cornell, many of which are annotated. All in all, countless hours of discovery, education and enjoyment are assured. It is the perfect gift for the art/book lover on your list. Oh, and get one for yourself as well.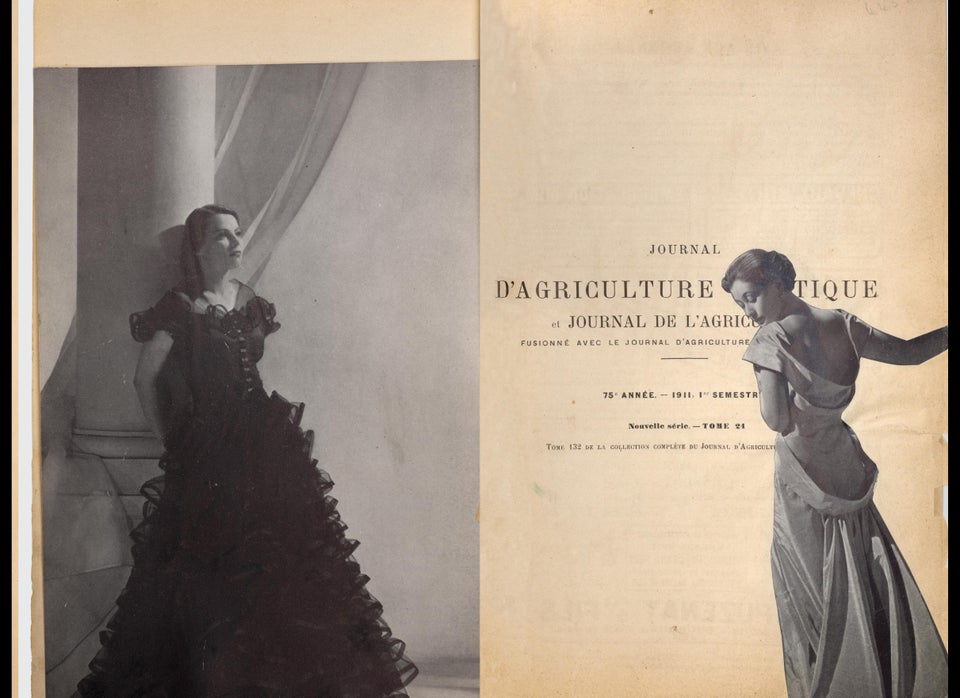 Joseph Cornell's Manual of Marvels
All works of art by Joseph Cornell © The Joseph and Robert Cornell Memorial Foundation/Licensed by VAGA, New York, NY. Philadelphia Museum of Art: Gift of the Joseph and Robert Cornell memorial Foundation, 2002.