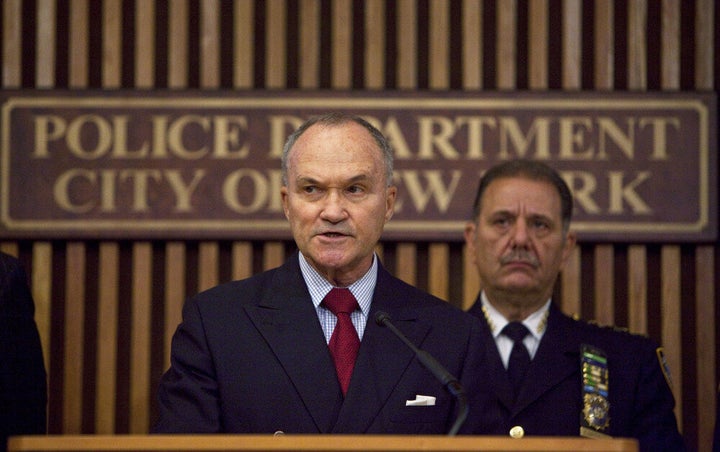 NEW YORK -- The man who was until last month the highest-ranking uniformed officer in the NYPD claimed in court on Wednesday, during the federal trial of the city's stop-and-frisk policing tactic, that city residents had never complained to him that they were stopped because of their race.
"I don't get a complaint from a civilian," former Chief of Department Joseph Esposito said. "I've heard it from Al Sharpton's group."
It was the second day of testimony for Esposito, who retired last month. After he became chief of department in 2000, the NYPD's stops rose 600 percent, leading community groups to claim that young black and Latino men were being targeted because of their race. Those stops are supposed to happen only when cops have reasonable suspicion, but a massive increase in the use of the tactic fueled the civil lawsuit, called Floyd v. New York.
Asked bluntly by a city lawyer whether stop and frisk was a form of racial profiling, however, Esposito replied "of course not."
Esposito's testimony offered a rare glimpse into the department's internal operations: why police make stops, how they report them, and how they are supervised. He was at the front lines in making many of those decisions.
Under questioning from a city lawyer on Wednesday, Esposito said much of the documented increase in police stops might be attributable to a simple shift in paperwork. The form officers use to track stops was simplified to include checkboxes for officers to indicate why they made a stop, rather than just space to explain their reasonable suspicion in writing, so the department began receiving more complete paperwork from officers.
While community groups and police officers themselves have complained that stop and frisks are being driven by a system of police quotas, Esposito said weekly meetings where mid-level managers go over statistics collected through the department's Compstat program do not put pressure on officers to conduct unnecessary stops.
"We look at quality, we don't just look at numbers," he said. He suggested that the numbers are even lower than they could be because of quotas officers impose on themselves -- to do less work.
"You have 10 percent … who are complete malcontents. They will do as little as possible, no matter how well you treat them," he said. These officers, he said, have been known to pressure others who do work harder.
Despite the disproportionate number of stops on black and Latino men, the testimony from plaintiffs in the stop and frisk lawsuit, and evidence like an audio recording of a man who was stopped "for being a fucking mutt," Esposito also said he had "never heard a complaint" from an ordinary civilian about racial bias in a stop.
"I have not heard anyone come and tell me I was stopped because I'm a person of color," he said.
The reason young black men are stopped disproportionately in high crime areas, he said, is because "who's doing those shootings? It's young men of color in their late teens, early 20s."
Related
Before You Go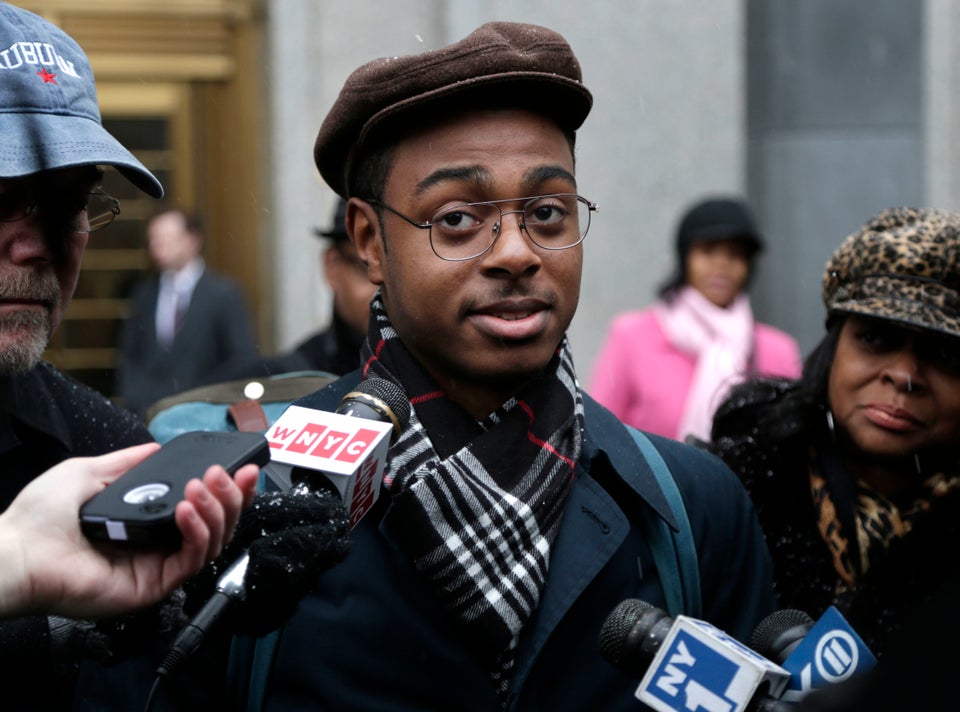 Stop And Frisk Goes On Trial In NYC
Popular in the Community