The actor has long been the subject of public scrutiny when it comes to the subject of his sexuality. However, if his Out interview reveals anything it's that he doesn't have the time or energy to validate or negate these rumors.
"That would be really tacky — they would win if I had to clarify," he told Out.
Having been on TV since his "3rd Rock From The Sun" days, Gordon-Levitt recognizes the value and necessity of privacy within the entertainment industry. "It comes from a really young age," he continued. "It can be really awkward and difficult to be thought of as this thing on TV. Before understanding it or being able to analyze it, I just knew it made me really anxious."
He also isn't the first celebrity to play coy surrounding rumors about his sexuality. When pressed to brand herself with a sexual orientation identity label in a recent interview, Janelle Monae never directly addressed the issue. The same can be said for Zoe Saldana, Daniel Tosh, Cory Booker and, until recently, James Franco.
Gordon-Levitt wrote and directed "Don Jon," a movie about a New jersey porn addict who struggles to make his reality meet the self-imposed expectations of his porn obsession. Of the project, in which he also stars, Gordon-Levitt noted:
I was interested in making a movie about how people treat each other like things, and all kinds of media can contribute to that. I've been working as an actor since I was a little kid, and I've always been fascinated, and a little horrified, by the way people relate to images they see on screen. Sometimes I feel I am seen as a thing more than a person, and I don't think that's unique to actors. I think everyone is subject to that kind of pigeonholing.
"Don Jon" is slated to be released Sept. 27. Also, check out a slideshow of the rest of the actor's Out photo shoot below.
Before You Go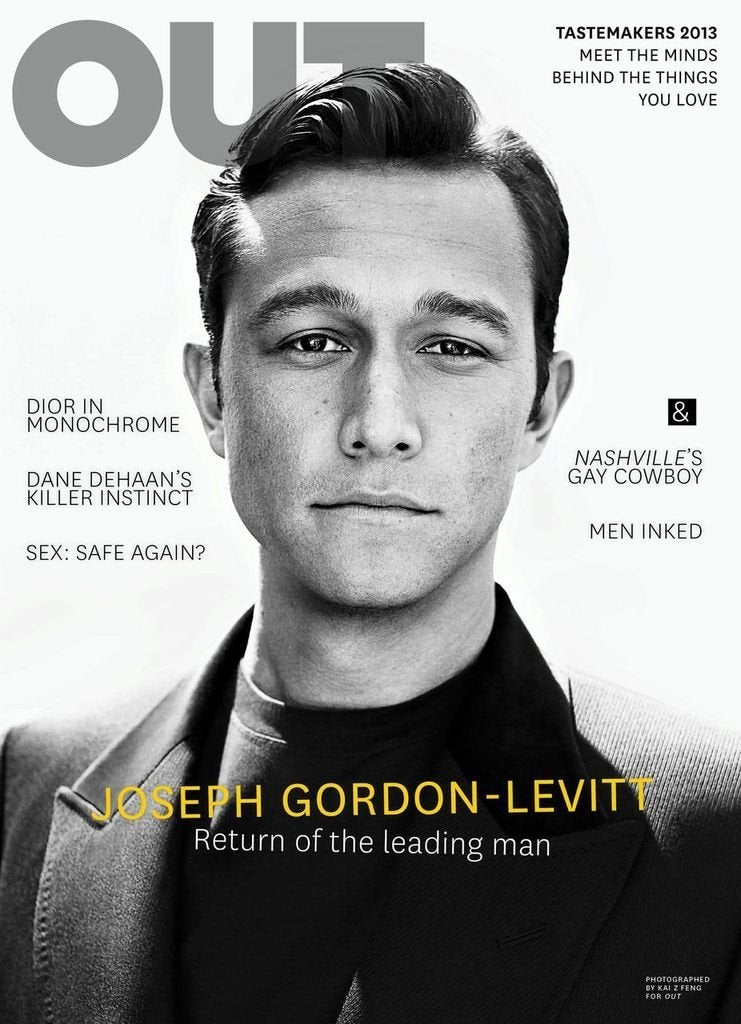 Joseph Gordon-Levitt In "Out"
Popular in the Community