Joseph Houseman, a 63-year-old "Open Carry" advocate, prompted multiple calls to 911 when he stood in front of a Kalamazoo Dairy Queen with a rifle and shouted at traffic and passersby.
At least one 911 caller was concerned that Houseman may have been intoxicated.
When police responded to the scene, they found Houseman wearing what appeared to be pajama pants and carrying a rifle. When they tried to talk to him, Houseman gave the middle finger to the officers, grabbed his crotch and shouted about revolution, according to video of the incident obtained by the Kalamazoo Gazette and placed online at MLive.com.
A police officer repeatedly asked Houseman to put down his gun so they could talk, but he refused and accused the cop of "acting like a prick" and being in a gang.
At one point, when asked his name, Houseman identified himself as "Joe Schmoe."
"I apologize. I have a bad attitude because we're losing our rights," he said.
When Houseman refused a breathalyzer test, officers decided not to give him his gun back. Instead, he was told to come to the police station and claim it the next day. He did, and his gun was returned.
Although the incident occurred in May, the video of the standoff was just obtained by the newspaper under the state's Freedom of Information Act.
Related
Before You Go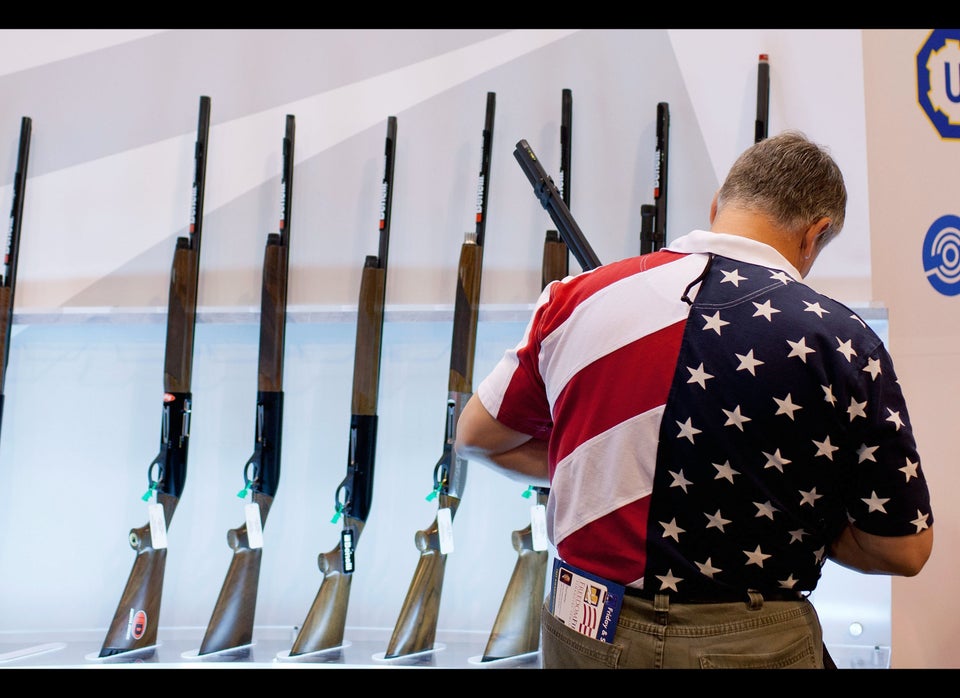 Gun Laws Around The World
Popular in the Community