A Utah man brought a rifle and a pistol with him to a J.C. Penney department store to demonstrate that guns can be safe in the hands of law-abiding citizens.
"He was in the wrong place and shouldn't be doing this at this location," Yorgason told KSL, adding that she didn't feel threatened at the time.
The rifle-toting shopper was later identified as 22-year-old Joseph Kelley. He revealed that he was carrying an unloaded AR-15 and the handgun was a loaded Glock 19C, according to The Salt Lake Tribune, adding that he is a firm believer in the Second Amendment.
"I felt no negative vibes from anyone," Kelley told the Tribune. "I think it went rather surprisingly well."
He said he carries weapons with him in order to protect children and others from "criminals, cartels, drug lords" and other "evil men."
Kelley is not the only one to openly carry firearms in a pro-Second Amendment demonstration -- a move gun advocates have made since President Barack Obama's push for stricter gun control legislation in the wake of the Sandy Hook Elementary School shooting.
Earlier this month, Warren Drouin and Steven Boyce of Portland, Ore., walked down a main street in the northwest city carrying their assault rifles. They said they were exercising the Second Amendment and hoped to educate the public on gun rights.
Drouin said he wanted bystanders to talk to them, not call the police.
"What they really should do is observe the person to determine if the person is aggressive. We're not doing anything threatening to anyone," he said.
Support HuffPost
The Stakes Have Never Been Higher
Related
Before You Go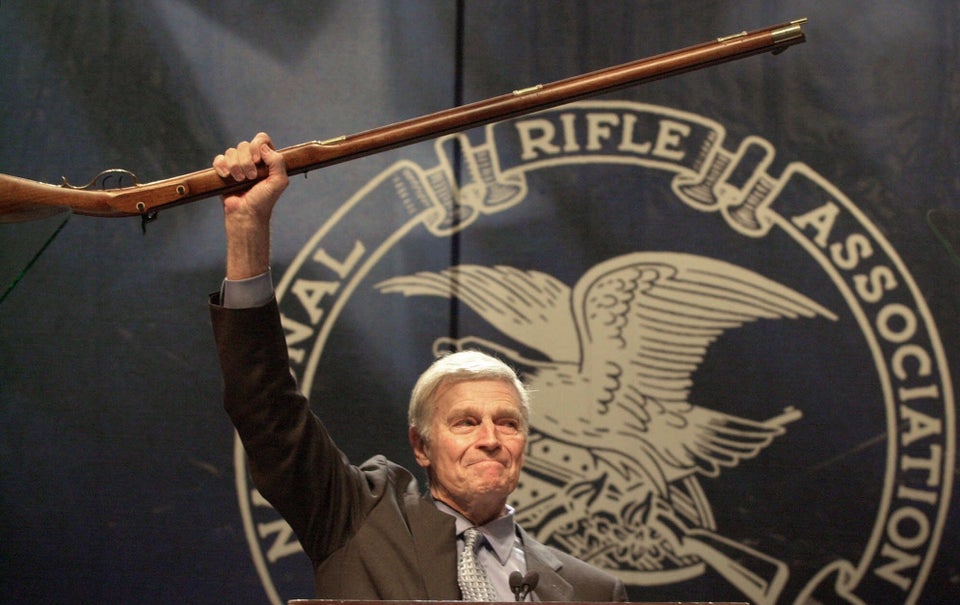 Gun Runners
Popular in the Community