Dressed in a suit and red tie, the little boy sits on an officer's shoulders, one arm lifted in a solemn salute -- a goodbye to his slain father.
It's a poignant image that captured the heartbreak of the somber occasion: A farewell to Joseph Lemm, a respected NYPD detective who was killed last week by a suicide bomber in Afghanistan while serving with the Air National Guard.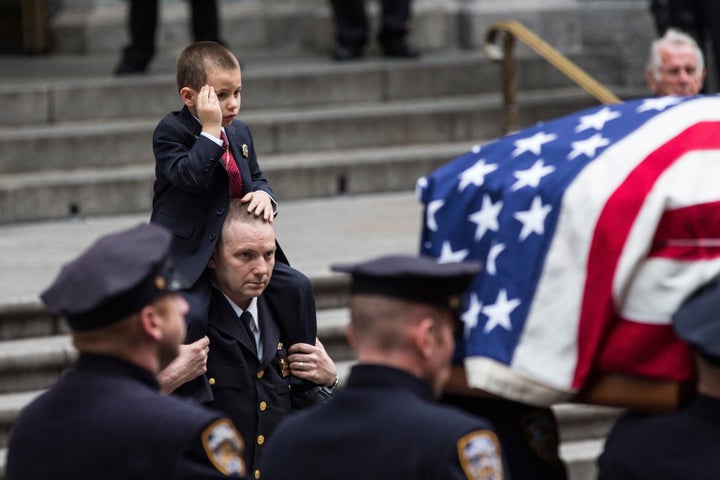 Thousands of people -- including NYPD Commissioner William Bratton, New York City Mayor Bill de Blasio and hundreds of uniformed police and U.S. military service officers -- gathered in Manhattan on Wednesday to pay their final respects to Lemm.
The 45-year-old officer, who lived in West Harrison, New York, was laid to rest with full military honors following a packed service at St. Patrick's Cathedral.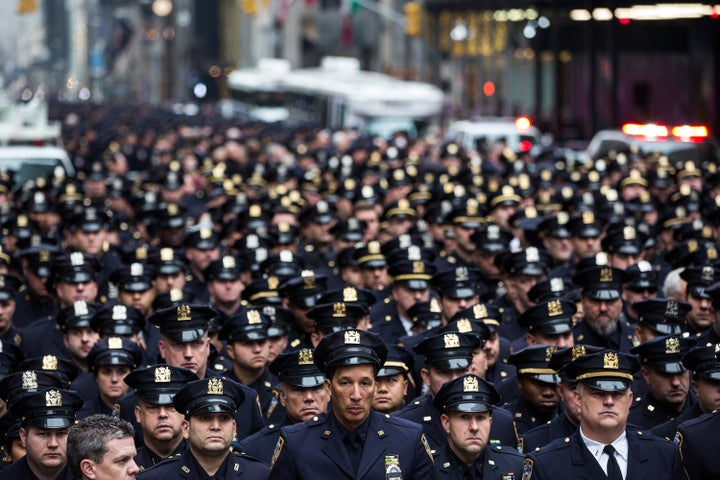 Lemm's casket, covered in an American flag, was carried into the cathedral on the shoulders of his fellow officers as his family -- including his wife, Christine, 4-year-old son, Ryan, and 17-year-old daughter, Brooke -- looked on. 
"Joe was extraordinary in every way … [and] was given every gift but length of years," said Rev. Christopher Monturo of St. Anthony of Padua Roman Catholic Church in West Harrison during the funeral mass, according to The Journal News. "Now all know of Joe's spirit, which cannot be contained to one place … We will never forget him."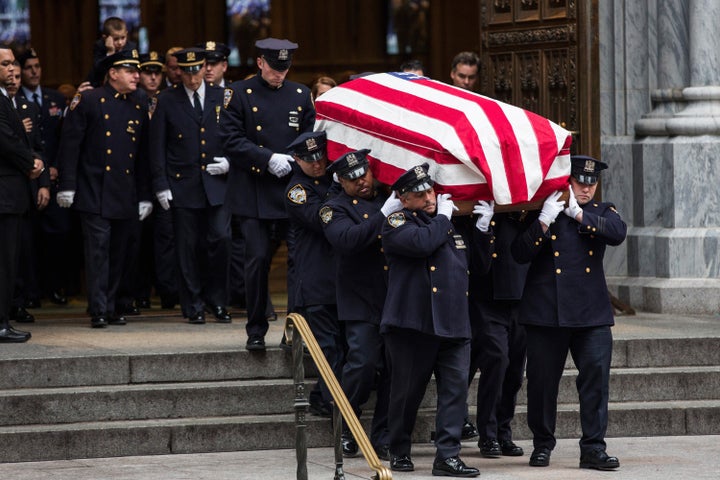 "Three times, this war took him thousands of miles away from his family, and the city and country he so dearly loved," Bratton said in an eulogy to Lemm, according to Fox News. "And now it has taken him farther than miles. It has taken him to a new post in eternity."
REAL LIFE. REAL NEWS. REAL VOICES.
Help us tell more of the stories that matter from voices that too often remain unheard.