Joseph Palmisano, 48, was arrested April 18 after allegedly shooting 25-year-old Ryan Hall, the former boyfriend of the attorney's secretary, with whom the suspect is romantically involved. Palmisano allegedly used a .357 handgun to shoot Hall in the parking lot of a Tempe, Ariz., office complex.
Video from Hall's cell phone camera obtained by Phoenix-based Fox affiliate KSAZ shows the moments before the shooting. In the footage, Palmisano can be seen wearing a suit and sunglasses and brandishing the loaded weapon.
According to the station, court documents state that after Palmisano shot Hall, he said something along the lines of "Do you feel that? That's you dying, boy."
ABC affiliate KNXV reported that Hall grabbed the barrel of the gun and tried to duck away, but Palmisano shot him in the back. The suspect was reported by various 911 callers after he walked into this office holding the gun following the incident.
Police told KSAZ that Palmisano also called 911 and admitted to shooting the victim, but a recording of that call has not been released.
"The victim ran into my office and collapsed on the floor and my medical assistant jumped up ran out and called the police," Byron Carrick, a witness who works in the area, told KSAZ after the shooting.
During a police interview, Palmisano, who has worked as a criminal defense attorney for more than 20 years, claimed Hall had hacked his personal and business computers, and was tapping his telephone.
Before You Go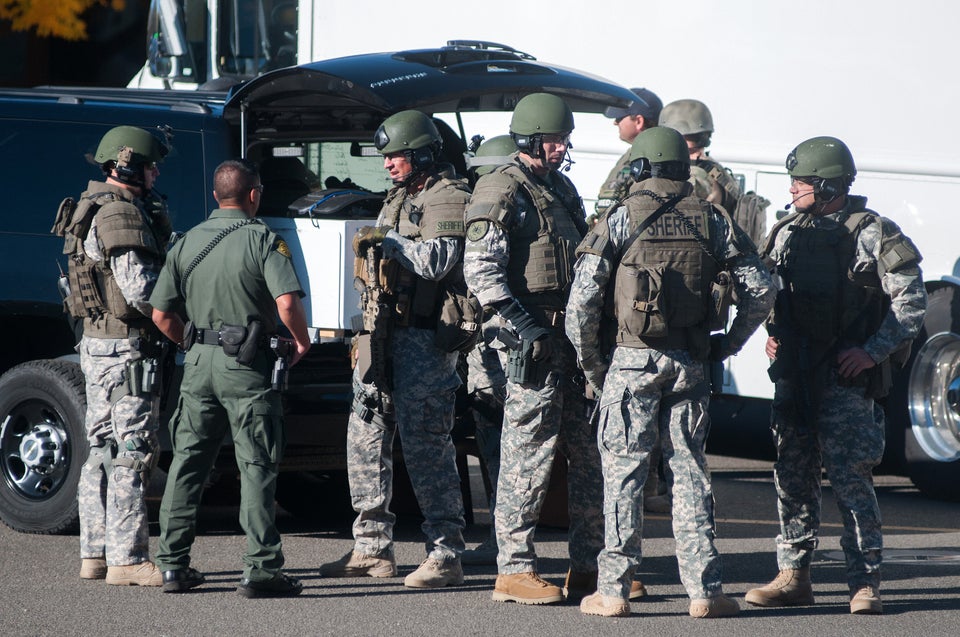 Shootings In America
Popular in the Community