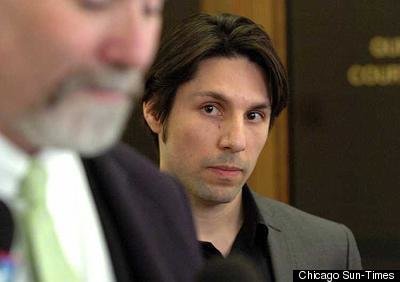 A high-profile divorce case was resolved by a Cook County judge Tuesday, as a man who claims he returned to his Catholic roots after divorcing a Jewish woman was granted permission to take his 3-year-old daughter to Catholic church, despite his ex-wife's wishes.
Joseph Reyes, who baptized his 3-year-old daughter without her mother's permission, faced jail time after a Cook County judge granted his ex a temporary restraining order barring him from exposing the child to any religion other than Judaism.
But on Tuesday, Cook County Judge Renee Goldfarb said Reyes can take his daughter to "church services during his visitation time if he so chooses," she wrote in the divorce decree. "This court will also order that Joseph have visitation with Ela every year on Christmas and Easter." The Chicago Sun-Times reports:
Goldfarb said her decision to let Reyes take his daughter to church was based on "the best interest of the child."

The judge said she found "no evidence . . . that taking 3-year-old Ela to church during Joseph's visitation time is or would be harmful to Ela. She is three years old and, according to Joseph, while at church she waves at the other children, looks around and giggles. This court found that testimony credible."
The problems started after Rebecca Reyes, the child's mother, became upset that Joseph started taking their daughter to church despite an agreement they reportedly made to raise the child in the Jewish faith. The Sun-Times reported in February:
While Joseph Reyes said he converted to Judaism after his daughter was born, he insists they never agreed to raise the girl in the Jewish faith, that they never kept a kosher home, rarely observed the Sabbath and only went to services a few times together with the child.
Though the judge ruled in favor of Joseph Reyes, she was critical of how he handled the situation:
"Joseph chose to make three-year-old Ela the center of his own media event, as seen on every local news channel, print media and national news channels during his visitation," Goldfarb wrote. "Joseph chose to dispense three-year-old Ela's picture to the media."
Though Rebecca Reyes has been publicly silent throughout the ordeal, her lawyer Stephen Lake spoke to Good Morning America a few months back:
"Number one, it wasn't just a religious thing per se, it was the idea that he would suddenly, out of nowhere without any discussion ... have the girl baptized," Lake said. "She looked at it as basically an assault on her little girl."
Watch the Good Morning America footage here:
Popular in the Community