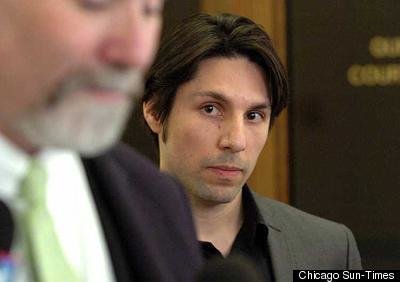 Joseph Reyes, who baptized his 3-year-old daughter without his ex-wife's permission, could see jail time after a Cook County judge granted his ex a temporary restraining order barring him from exposing the child to any religion other than Judaism.
With an already ugly divorce and custody battle turning even uglier, Reyes was arraigned Tuesday on charges he violated the temporary restraining order when he invited television crews along as he took his daughter Ela to Holy Name Cathedral on Jan. 17, the Chicago Sun-Times reports.
At issue is a disputed agreement that the one-time couple would raise the girl in the Jewish faith, attorneys in the case say.

While Joseph Reyes said he converted to Judaism after his daughter was born, he insists they never agreed to raise the girl in the Jewish faith, that they never kept a kosher home, rarely observed the Sabbath and only went to services a few times together with the child.
After the couple divorced, Reyes told "Good Morning America" he went back to his Catholic faith, and wanted to share that faith with his daughter.
"This is, in her mind, more about control," Reyes said of his ex. Lawyers for Rebecca Reyes said, however, that Joseph's insistence on taking Ela to church is malicious:
"Number one, it wasn't just a religious thing per se, it was the idea that he would suddenly, out of nowhere without any discussion ... have the girl baptized," Stephen Lake, Rebecca Reyes' attorney told GMA. "She looked at it as basically an assault on her little girl."
Meanwhile, Joseph Reyes and attorney Joel Brodsky appeared before Cook County Circuit Court Judge Edward Jordan--who initially granted the restraining order--and requested a new judge hear the case, the Sun-Times reports.
Jordan granted the request and the case was reassigned to Cook County Judge Elizabeth Loredo Rivera, in the divorce division. If Joseph Reyes is found in violation of the order, he could face as much as six months in jail and a $500 fine.
Read more about the case here.
Watch an interview with Reyes on Good Morning America here:
Calling all HuffPost superfans!
Sign up for membership to become a founding member and help shape HuffPost's next chapter