This is part of the #CareerAdvice series -- featuring successful professionals who share their advice to people who would want to take their career to the next level.
What has been the most rewarding part of your career? For Joseph Roualdes, Corporate Communications Senior Manager II at LinkedIn, he thinks that we should all consider our first jobs as our first major professional milestones, and emphasizes the importance of charting one's career on their passions, not just on fancy job positions.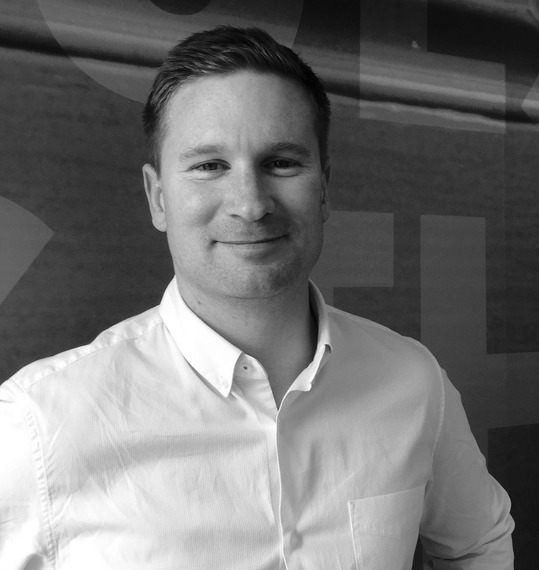 Joseph Roualdes, Corporate Communications Senior Manager II at LinkedIn
Tell us a bit about how you started and highlights of your career
Believe it or not, my career path started in first grade. One day our teacher walked into class and asked everyone to write and illustrate their own book.
I don't remember the name of my book, but it was about a great white shark that was afraid of the dark so he befriended an electric eel that glowed.
My teacher told me it was her favorite book because it included an issue the main character had to overcome. That's when I realized that every good story includes an issue.
My first career highlight was in 2004 when I got my first full-time job in public relations at A&R Partners (now Edelman). My dad ran around for weeks telling anyone who'd listen that I was "finally off the family payroll!"
Regardless of who you are, landing your first full-time job is a major milestone because it marks your independence.
Later that year I became a PADI Divemaster (a dive professional who helps certify divers). Public relations is a very social profession.
Part of the reason I love scuba diving is because you can't talk while you're scuba diving, which forces you to reflect on safety and what you see underwater.
In 2008, I started producing short, poorly narrated underwater videos to show friends and family what's underwater. In 2012 one of my videos was selected for The San Diego UnderSea Film Exhibition -- a prestigious underwater film festival that screens films from amateurs alongside films from professional filmmakers.
All the "filmmakers" gathered the last night of the film festival for an exclusive cocktail party. That's where I met Howard and Michelle Hall -- two of the world's most successful and influential underwater filmmakers. We spent an hour or so talking about how they write stories and produce films, their favorite dive spots, and how difficult it is to film underwater with an IMAX camera.
I'm extremely grateful they took the time to chat with me given everyone at the cocktail party wanted to talk to them. It was an invaluable learning opportunity I'll never forget.
Last year Crystal Braswell, Doug Madey, Lutz Finger, Song Lin and I worked with Mashable Reporter Kurt Wagner (now at Re/code) on a story we call "Future Kurt." We used the professional info on LinkedIn to identify and introduce Kurt to the LinkedIn member he was most likely to be in five years. It's was hands down the most fun I've had working on a story.
Finally, last week I traveled to London for a six-month assignment leading corporate communications for LinkedIn in Europe, the Middle East, and Africa.
In fact, I'm at my apartment in Clerkenwell (which my London colleagues assure me is oddly enough pronounced Clerkenwell), now hammering out responses to Jonha's questions.
I'm unbelievably fortunate to work at a company like LinkedIn that considers its employees its top priority and helps advance their careers. Working abroad is a once in a lifetime opportunity, and one that I'm soaking up for all it's worth.
If you could advise your 20-year-old self today, what would you tell him?
I'd tell myself to worry less about making mistakes, and focus more on learning from them. If you take intelligent risks -- and everyone should -- you'll make mistakes; it's inevitable.
People who learn from their mistakes, adjust their strategy accordingly, and continue to take intelligent risks excel most in their careers.
What has been the most valuable advice you've ever gotten when you were faced with challenges in your career?
I've received two critical pieces of advice that have guided my career:
First, control what you can control. Focusing on what you can't control wastes precious time and energy, and makes you less productive and successful (here is the link to a post I wrote on the topic).
Second, don't ask yourself what you want to be in five years, like vice president of public relations.
Ask yourself what you want to do in five years, like tell stories. If you chart your career path based on what you love to do, versus the title you want, you're more likely to be happy and successful (here is the link to a post I wrote on the topic).
What would you advise those who are looking to take their careers to the next level?
Take a second to ask yourself, "What do I love and hate about my job?"
Then focus your efforts on guiding your career path towards the things you love doing. All of the high performers I look up to have gotten to the "next level" because they truly love what they do.
Enjoyed this? Watch out for the next #CareerAdvice series, or let me know who else needs to be featured next! Connect with me on Twitter and LinkedIn.
REAL LIFE. REAL NEWS. REAL VOICES.
Help us tell more of the stories that matter from voices that too often remain unheard.