*Scroll down for the full slideshow*
In 2007, we launched on this site a column called Lets' Bring Back -- which has, over the past three years, celebrated hundreds of forgotten-yet-delightful fashions, pastimes, objects, and personalities.
Let's Bring Back's readers have traveled to a world in which Marilyn Monroe and Joe DiMaggio are still drinking highballs at the Stork Club, and the Beaux Arts Penn Station still gleams on 34th Street. The pleasures of now-arcane things like sealing wax, quill pens, bed curtains, and transatlantic crossings have been extolled. The column has showcased history's most flamboyant designers, and honored the legacies of some of this country's fiercest female trailblazers. It has profiled our popular First Ladies and detailed the contents of their most glamorous historical state dinners.
Above all, Let's Bring Back has been an homage to the history of artful, stylish living.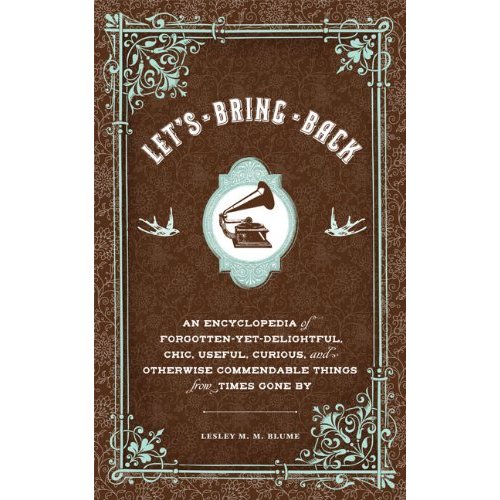 Over the next two weeks, you will become reacquainted with some of the twentieth century's seminal tastemakers, designers, and muses -- many of whom are now unjustly fading from public memory. Once you've spent some time with them, you'll agree that each of these women deserves to remain in the limelight.
After all, fashion is fleeting, but true style glimmers forever.
Without further ado, let's introduce our first ICON OF STYLE, Josephine Baker.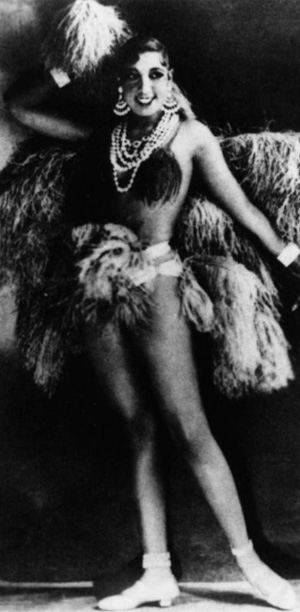 The following excerpt is from Let's Bring Back (Chronicle Books, November 1):
JOSEPHINE BAKER (1906 - 1975)
Most people remember Baker for her famous 1920s dances at the Follies-Bergère, in which she wore nothing but a string of bananas draped around her famous hips. Thanks to her chocolate-colored skin, Baker was a second-class citizen in her native America - but on the stages of Paris she became the toast of the continent, receiving over 1,500 marriage proposals, according to her official website.
A lesser-known fact about this legendary entertainer: she was a dedicated member of the French resistance during World War II; undercover work apparently included smuggling secret messages written on her music sheets. The French Government eventually awarded her the prestigious Chevalier of the Legion of Honor for hard work and dedication.
Angelina Jolie may be taking her cues from history as well: Baker pre-dated Jolie's international adoptive clan by decades. In the 1950s, she began to adopt children of different races: a "rainbow tribe" to prove that "children of different ethnicities and religions could still be brothers;" she would adopt twelve children in all. Baker once eloquently stated that,
"Surely the day will come when color means nothing more than the skin tone, when religion is seen uniquely as a way to speak one's soul; when birth places have the weight of a throw of the dice and all men are born free, when understanding breeds love and brotherhood."
One of her children -- the charmingly rakish Jean-Claude Baker -- owns a New York City restaurant, Chez Josephine, which serves as a shrine to his late mother.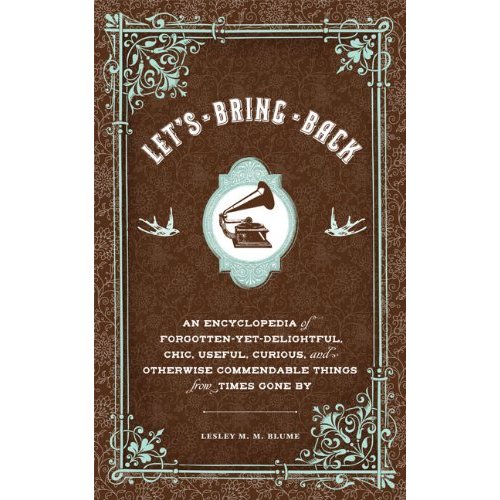 Follow Let's Bring Back on Twitter: @LetsBringBack
For publicity inquiries, please contact April Whitney at Chronicle Books: April_Whitney@chroniclebooks.com