He started SF State and finished one semester when he came home to inform me his heart was in DJing and he was going to quit college to DJ at The End Up, a gay nightclub in SF. OH HELL NO! I responded. But yes he did, and his music career began in earnest.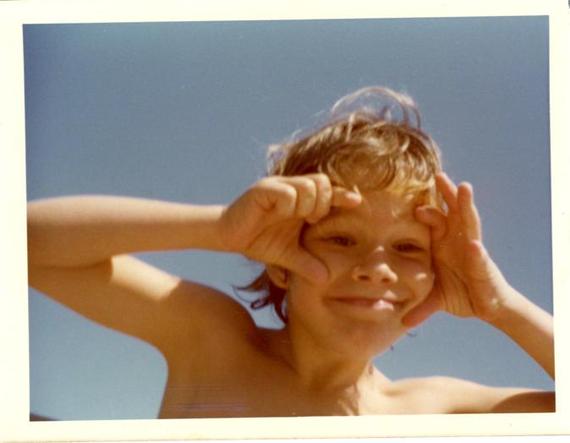 Josh had been spending all his free time in San Francisco, frequenting clubs where RAVES and the house music scene were beginning in earnest. He spent all his money on records and then came home to mix tapes and would take the mix tapes to the various clubs where unbeknownst to me, he was hired. He played clubs, perused used record stores for records to mix and became one of the founding members of The Gathering, a music event run by Martin O'Brian, a charismatic Irishman, with questionable drug ties, who Josh visited in Ireland. Martin was like a God to him. And Josh was encouraged to move forward on the DJ scene of the early 90's. He played raves and any and all events; Sound Factory SF, Ruby Skye, where he would mix what was becoming a vast record collection. During the 90's Josh was continually touring the US (warehouse raves and clubs in Los Angeles. New York, Philadelphia, Seattle, Portland, New Orleans, San Diego)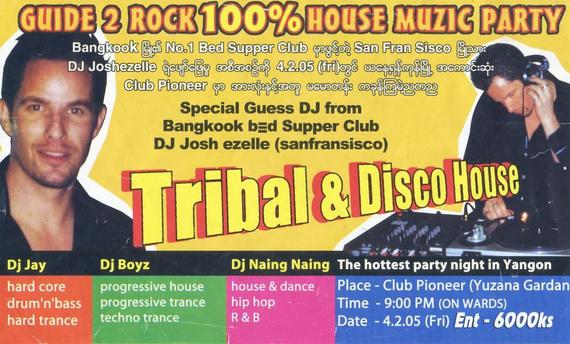 In November 2000 Josh was commissioned to organize, stage manage and DJ the ACA World Sound Festival (www.acasoundfest.com) outside Acapulco, Mexico. At the time this was one of the biggest and best events in the Western hemisphere, amassing over 60,000 people during a 2 day period. It was an enormous high for him. At this point he made a trip to Malaysia with his girlfriend at the time. And then he made another trip, and another.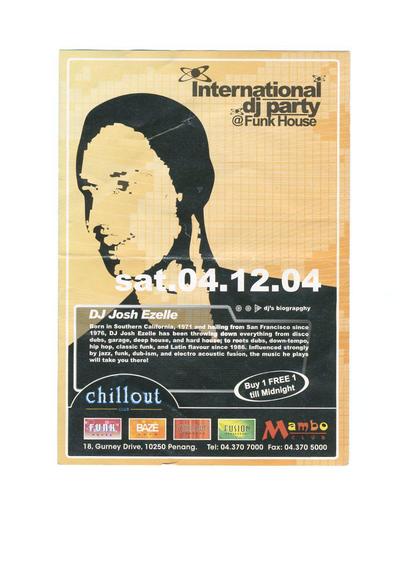 Making the final move to Bangkok in December 2001, Josh became the original Head Resident DJ and Sound Designer of Bangkok's chic BED SUPPERCLUB. A night club Travel Magazine called, "One of the "8th architectural wonders of the world" in 2002. It was an extraordinary move for him in many ways. This was definitely a career highlight. He was paid in baht (Thai money) and certainly not making the kind of money he might have made if DJing here in the US. But he didn't really care about the money, much to my dismay, and I sometimes supplemented his income with money sent from home.
I worried a lot about Josh during these early years. I actually feared for his life. He always told me not to worry and would send me the most amazing pictures of him and his many exploits; scuba diving, rock diving, excursions to the many beaches in Thailand. Josh made friends easily and these pics were always with other friends in tow; fellow DJs, American expats like him, Thai friends. He did not seem alone.
A friend and I visited him there in 2004, and I got a feeling of my son's good life. He took me to BED SUPPERCLUB and we ate and drank, and as I watched him DJing high up on the stage, I felt so proud of him and yet I always wondered why he lived a million miles away from the people who loved him the most.
We stayed in touch thru the internet and later thru Facebook. He came home for visits at Christmas and we went to Lake Tahoe, always. He wanted to see snow. He visited his dad, and one of Josh's fondest memories was his dad spending the night clubbing and listening to music with him in San Francisco. His dad died of cancer less than 2 years later and Josh came back for the funeral....it was very hard for him and seeing his dad in the coffin was too much for him, he left the funeral, only to be confronted by his dad's ex-wife, of whom Josh had no fond memories. However, he put on a brave face as we went to see many of his dad's relatives after the funeral; all very lovely people who are devout Christians. Josh was a good little church going boy when he was a child, but he rebelled at organized religion when he got older. His sensibilities questioned a lot. It was in Thailand that he became a follower of Buddhism, and after his death I understood why. It got me through the ceremony, the cremation and the burial at sea.
Calling all HuffPost superfans!
Sign up for membership to become a founding member and help shape HuffPost's next chapter