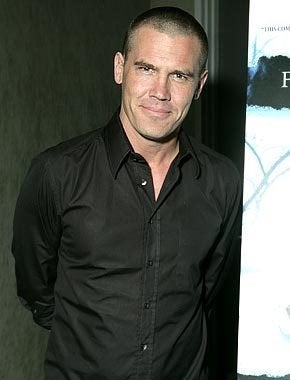 Josh Brolin made his first public appearance since his July 12 arrest on Tuesday.
Sans wife Diane Lane, he walked the red carpet at the Los Angeles premiere of Frozen River with his son, Trevor, and daughter, Eden.
He declined to talk to press.
"[I'm] sorry. I'm kind of in a bad predicament right now," he told reporters before walking off.
Police arrested Brolin, 40 -- who is currently shooting the George Bush biopic W -- and his co-star Jeffrey Wright, along with four crew members, after they impeded police officers who attempted to break up a bar brawl in Shreveport, Louisiana, July 12. (They were each charged with one misdemeanor count of interfering with police.)
According to local reports, a taser was used on Wright, 42, and both he and Brolin were hit with pepper spray when they wouldn't quit holding onto each other.
Popular in the Community