Josh was diagnosed with acute lymphoblastic leukemia, or ALL, in 2010.
But he's tackled way more than cancer since then. In 2012, he was even able to return to the football field.
(Story Continues Below)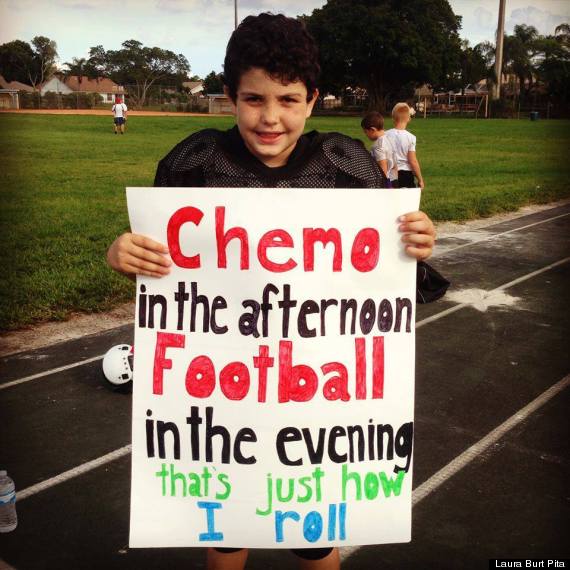 "Fortunately, [Josh's] surgeon took the time to get to know Josh and his love of football, and placed his port where it is protected by his shoulder pads" Pita wrote. "[Josh] earned the starting right tackle position. If that's not standing up to cancer, I don't know what is! I'm so proud of my sweet boy!"
Since Thursday, the inspirational sign has received more than 74,000 likes and 4,000 shares.
"My 5-year-old son was diagnosed last year with A.L.L leukemia and his best joy was always watching his big brother play football!" James Henry commented on Facebook. "This inspires me to let him after his treatment is over! Due to where his port is now! Awesome job Josh!"
According to Josh's fundraising page, chemotherapy is a just one part of their family's routine. He also goes to school, plays baseball, and likes to go camping.
"I now help parents of newly diagnosed [patients] find their way through the confusion and despair that encompass a pediatric cancer diagnosis," Pita added. "We have found our way, and life is good."
And on August 7, she shared more good news on Facebook: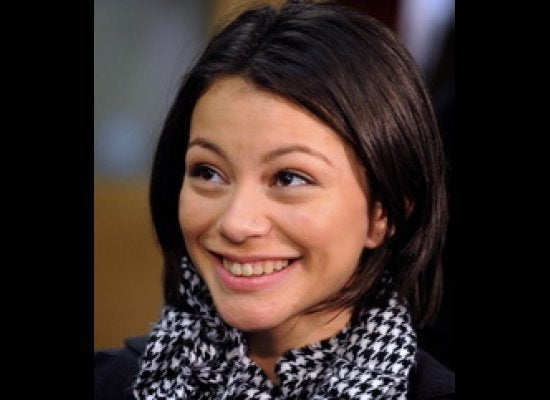 The People Who Give Obama Hope
Popular in the Community