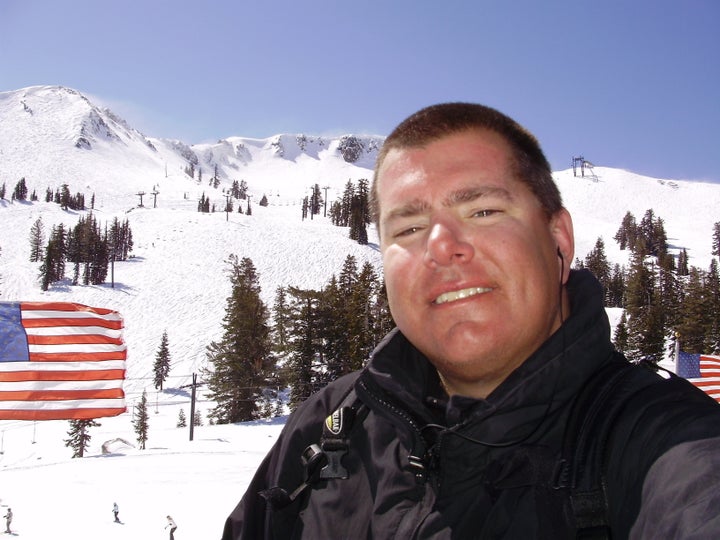 Josh Crawford, 42, of Squaw Valley, Calif., has not had a checking account or credit card in 14 years. But that has not stopped him from participating in the electronic-payment economy.
To do that, he uses Visa prepaid cards, loaded up with values of $50 to $500, when he needs to make an online transaction like buying Olympic collectibles on eBay or purchasing a plane ticket.
Crawford pays for everything else in his life with cash.
"The tradeoff is just peace of mind," said Crawford, who does not have a car and instead uses a bike and public transportation. "It's easy living."
Crawford is one of the 60 million people in the United States who have little or no relationship with a bank, often referred to by economists and the banking industry as the "underbanked." Some of those, like Crawford, have been nudged out of the banking system. Years ago, he got into trouble with an overdrawn checking account at Bank of America, he said. He was for a time barred from having a checking account.
Prepaid cards essentially function like debit cards; users load them with cash but they are not attached to a bank account. And the companies that issue them are hungry for more Josh Crawfords.
Are you living off the financial grid, with no bank account and no debt? We'd love to hear from you and learn how you do it. Please leave a comment below or email us at money@huffingtonpost.com.
Some of the biggest card issuers like GreenDot, NetSpend and RushCard want to entice people to use their reloadable debit cards as alternatives to checking accounts, so that consumers can receive and make payments electronically on an ongoing basis.
Last year consumers loaded more than $57 billion onto reloadable cards, a big jump from $19.5 billion in 2008, according to estimates by the Mercator Advisory Group, a market research firm. Fewer low-cost checking accounts exist for consumers to choose from and many banks have raised their fees.
But it's not clear that relying on prepaid cards is always better than using cash or even a low-cost checking account, according to consumer advocates. And as is the case with any financial service, many of the associated fees and costs depend on how an individual uses the product.
A survey released Monday by Bankrate.com examined 18 widely issued prepaid cards and found that all of them involved some kind of associated fee. According to the analysis, a prepaid card user who each month makes 10 purchases, four bill payments, one customer service call, one out-of-network ATM withdrawal and a balance inquiry at an ATM racks up monthly fees exceeding $20. (Yes, some prepaid card issuers charge a small fee for customer service calls.) Many cards, however, offer features that banks don't, such as text message alerts for spending and balance updates.
The maintenance fees paid by a customer for the lowest-cost checking accounts can range from nothing (though a minimum balance is frequently required) to $7 to $15 a month at the biggest banks. Still, those accounts can become expensive if a customer isn't vigilant; a visit to an out-of-network ATM can cost several dollars and a single overdraft can run as much as $35 at some banks.
"For the majority of consumers, a low-cost or free checking account remains the better option," said Greg McBride, a senior financial analyst at Bankrate.com. "But where that changes is [when] you routinely overdraw or if you can't get a checking account."
Crawford could probably open a checking account these days since enough time has lapsed since he defaulted on his banking account 14 years ago. But he has found that he prefers the simple life, financially speaking. He said that's the way he was raised.
"My dad never had a credit card," he said.
A waiter and occasional snowboard instructor, Crawford makes between $1,500 and $2,500 a month, depending on the season. He cashes his paycheck at the grocery store, which costs him a $1. He pays his rent -- $700 a month -- in cash and uses money orders for to pay his utility and phone bills. He has no savings account or even cash reserves to speak of. His parents have insisted on buying him health insurance, which they provide as a gift, he said.
Crawford said he considered using a reloadable card for obtaining his pay but ultimately decided it was more expensive than it was worth.
For example, the GreenDot reloadable card has a monthly $5.95 fee, which is waived with a deposit of $1,000 or more each month. Receiving a direct deposit of a paycheck or funds from another bank account is free, but reloading it with cash can cost as much as $4.95 each time. A withdrawal from an out-of-network ATM costs $2.50 but is free at in-network ATMs.

"I was attracted to the hologram and the raised numbers" on the GreenDot plastic card, he said. "But after fees it was more than I needed."
Popular in the Community