It all started last month, after two teenagers in Pendleton, Oregon, insulted a 75-year-old man over the condition of his house within earshot of Josh Cyganik, who happens to start his workday across the street.
Cyganik, 35, works for Union Pacific Railroad, and every day he meets his coworkers across the street from Leonard Bullock's house. The younger man used to wave hello to Bullock, who always seemed to be on his porch.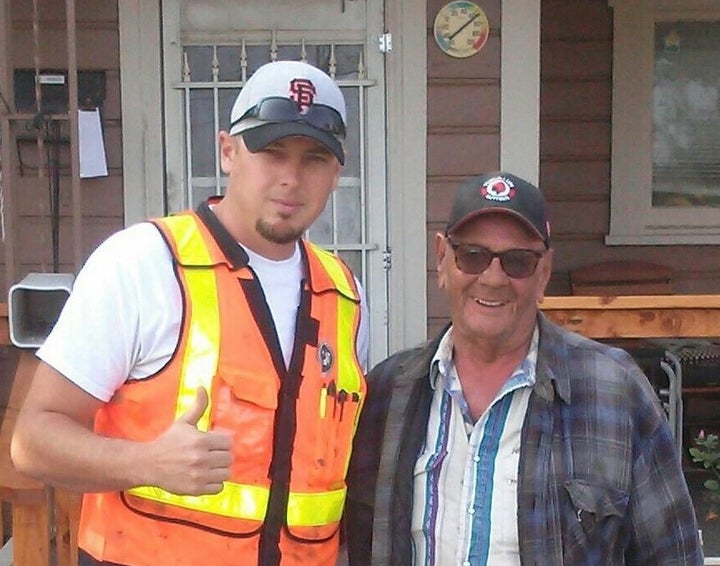 "Look at this crappy house, they just need to burn it down," he recalled them saying loud enough for Bullock to hear.
Instead, Cyganik talked to his local hardware store Tum-A-Lum Lumber, which agreed to donate paint to help renovate Bullock's house. With Bullock's permission, he then asked his Facebook friends to help with the work:
The post went viral, with more than 6,000 shares, and around 100 people ultimately showing up on Saturday morning, July 18, to help.
Some folks bought Bullock a new set of patio furniture, Starbucks donated six gallons of water and iced tea, and the lumber company dropped by to help build a new porch, reports Union Pacific.
After a full day of work, the volunteers had transformed Bullock's house, from a shabby white and blue: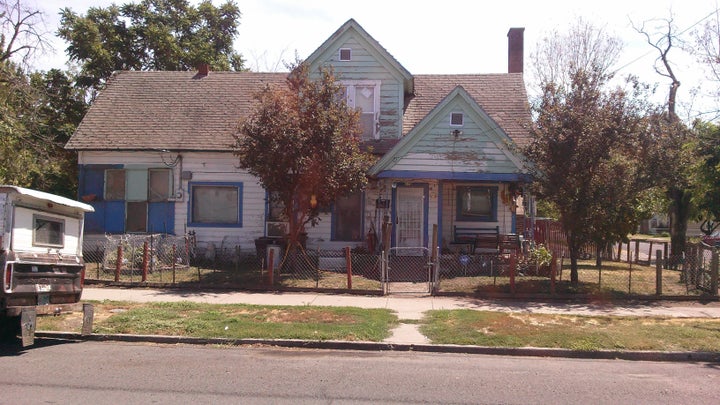 To a freshly painted brown and beige: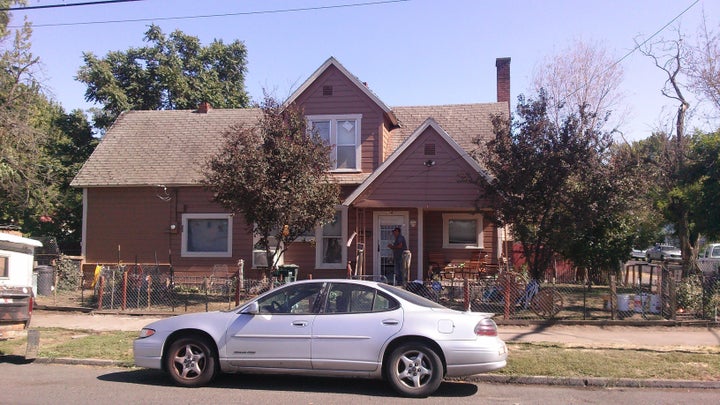 Bullock, who retired in 1995, said he and his wife haven't been able to keep up the house on their income, and they're thrilled at the result of the community effort.
"The house is real nice now," Bullock told ABC News. "It makes me feel good to look at it, especially after what [the teenagers] said."
Cyganik said they're hoping a roofer will volunteer to help finish the project.
"They're great people. You never know about someone unless you get to know their struggles," Cyganik told the Union Pacific blog. "Yeah, it was a random act of kindness, but to me it's more about respect. I was raised to respect the people who came before you, to help others out who don't have much. Leonard can now sit on his front porch for the rest of his years while feeling good about his home."
Related