We are so thankful for the outpouring of love, care and prayers for our family during this most difficult situation with Josh. As parents we are so deeply grieved by our son's decisions and actions. His wrong choices have deeply hurt his precious wife and children and have negatively affected so many others. He has also brought great insult to the values and faith we hold dear. Yesterday Josh checked himself into a long-term treatment center. For him it will be a long journey toward wholeness and recovery. We pray that in this he comes to complete repentance and sincere change. In the meantime, we will be offering our love, care and devoted support to Anna and our grandchildren as she also receives counsel and help for her own heart and future. During this time we continue to look to God—He is our rock and comfort. We ask for your continued prayers for our entire family."
Dillon, whom the magazine notes passed a polygraph test, says Josh first approached her at the Gold Club in Philadelphia where she was performing and paid $600 in private dances before inquiring how much it would be to spend the night with her. She says that he offered her a gift of $1,500 and claims that he was violent with her when they had sex, adding that they didn't use protection.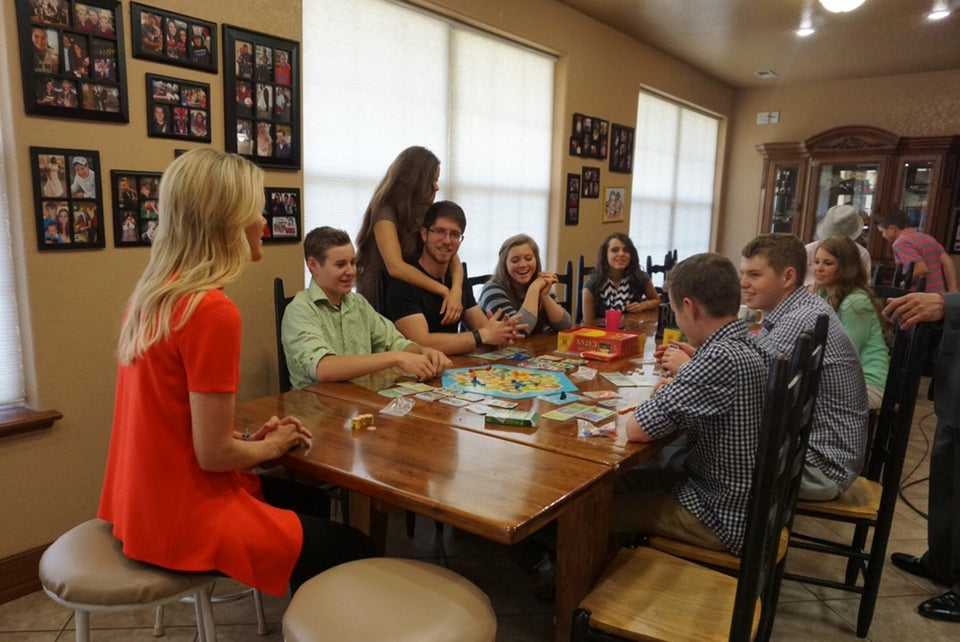 Photos Of The Duggar Family
For a constant stream of entertainment news and discussion, follow HuffPost Entertainment on Viber.
Popular in the Community