Jim Bob Duggar has defended son Josh Duggar following the release of a 2006 police report detailing the younger's sex offenses against his sisters, notably claiming the report's release by In Touch magazine was illegal.
But Springdale City Attorney Ernest Cate debunked that claim in a Thursday statement, saying the police department acted in "full compliance" with Arkansas law in releasing the report.
Cate said the records were released in response to a Freedom of Information Act, or FOIA, request, noting that no minors were identified in the report. Though the Duggar family has repeated that Josh Duggar was a minor at the time of the offenses, and thus should be protected, he was 18 years old and a legal adult in 2006 when the report was filed.
"On 5/20/15, in full compliance with Arkansas Law, the Springdale Police Department responded to a records request under the Arkansas Freedom of Information Act. The requested record was not sealed or expunged, and at the time the report was filed, the person listed in the report was an adult. Any names of minors included in the report, as well as pronouns, were redacted from the report by the Springdale Police Department in compliance with Arkansas law prior to release," Cate said in his Thursday statement.
Jim Bob Duggar said in a Wednesday interview with Fox News' Megyn Kelly he hopes "justice will be served" to those who released the report.
"It's an unprecedented attack on our family and it's actually, this information was released illegally, and so I wonder why all of this press is not going after the system for releasing these juvenile records," Duggar said. "That is a huge story. What our son did 12 years ago, I'm sure it's a major story to them too, but yet hopefully justice will be served on the ones that released juvenile records to protect other juveniles from their records being released."
Jim Bob Duggar alleged in the interview that Springdale Police Chief Kathy O'Kelley had been planning to act out against him and his family.
"A few weeks ago she said, 'I'm getting ready to retire and there's a few things I want to do before I retire,'" Duggar said. "I think I was on the list."
When asked whether he had plans to sue O'Kelley or the city, Duggar said he's currently in talks with attorneys.
Before You Go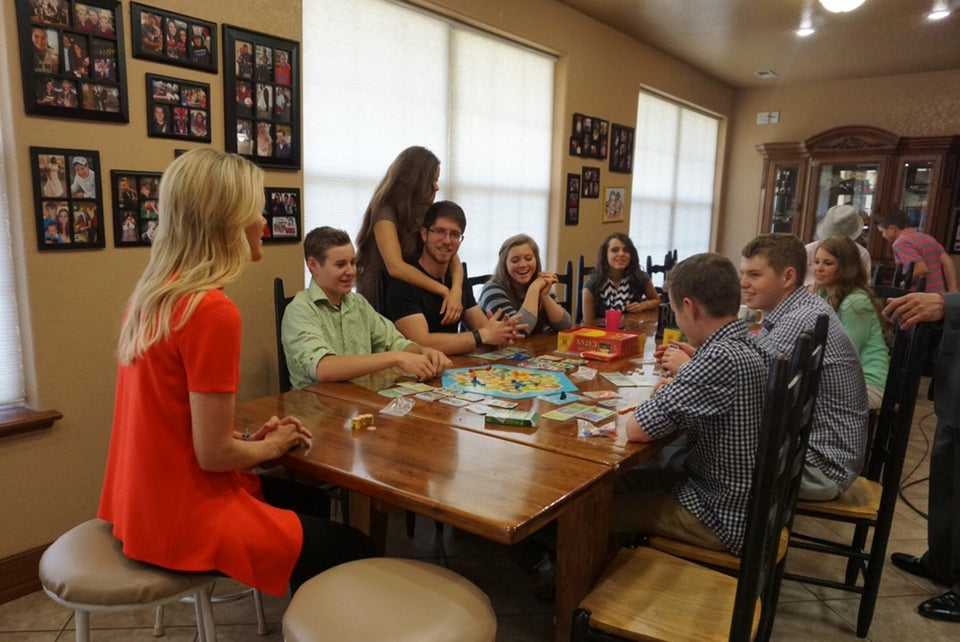 Photos Of The Duggar Family
Popular in the Community