Josh Feldman wanted to create a series he'd like to watch as a gay, deaf man. He wound up setting a mainstream television precedent.
LGBTQ people have, of course, taken center stage on "Empire," "How to Get Away with Murder" and even "Andi Mack" as of late. But Feldman felt a queer protagonist with intersectional identities like himself ― someone who would embrace both his sexuality and hearing loss ― was missing from the TV landscape.
"It's so easy for characters to be just one thing. In real life, people are many things at the same time," the Los Angeles-based actor and writer told HuffPost. "I never saw myself on TV or in movies, so I never thought I could write about myself. I never wrote about deaf people because I didn't think people would be receptive or interested."
Feldman's reluctance has been proved wrong with "This Close," the six-episode dramedy he created with pal Shoshannah Stern. The new series, which is available in its entirety on the Sundance Now streaming platform, follows the adventures of two 20-something urbanites, Michael (Feldman) and Kate (Stern), as they navigate life and love in Los Angeles. (Check out the series trailer above.)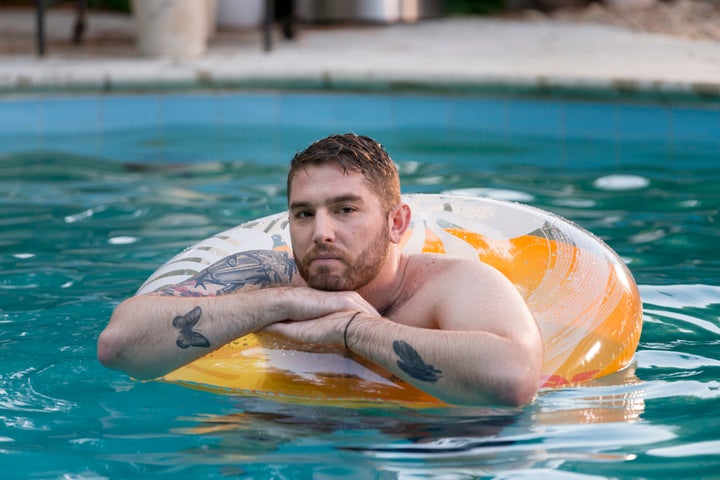 Like HBO's "Girls" and "Looking," "This Close" boasts a subdued, slice-of-life feel. Each half-hour episode is at once funny, sexy and heartbreaking. The show's binge-worthiness, however, makes it easy to overlook the fact that it's the first series written, created by and starring deaf artists for a mainstream audience.
Kate and Michael communicate with each other using sign language, though both are in varying stages of romantic involvement with hearing partners who provide much of the show's spoken dialogue. As is the case for many straight women and gay men, the pair's bond is intense and, at times, codependent.
But "Will & Grace" this is not: Michael, a novelist, seeks to escape the deterioration of his engagement to Ryan (Colt Prattes) and a case of writer's block through drugs, alcohol and casual sex, while Kate feels less than fulfilled in both her public relations career and her relationship with her fiancé, Danny (Zach Gilford).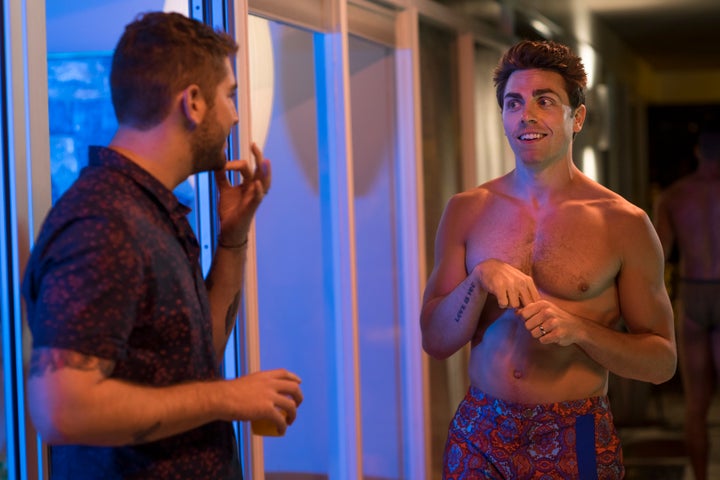 "This Close," which debuted on Valentine's Day, began its life in 2015 as a comic web series called "Fridays," in which Feldman and Stern played less-developed versions of Michael and Kate. A second, five-episode version of the show called "The Chances" premiered at the 2017 Sundance Film Festival.
To re-adapt "The Chances" as "This Close" for Sundance Now, the pair tapped director Andrew Ahn. No stranger to intersectional storytelling, Ahn drew on his own experiences as a queer Asian-American for 2016's "Spa Night." Still, he was surprised to feel "an intense sense of community" on the "This Close" set.
"Whether we're deaf or hearing, gay or straight, man or woman or somewhere in between, we are connected," he told HuffPost last month.
While many viewers see Feldman as playing himself on the series, the Maryland native said he and Michael have "zero percent" in common aside from being deaf and gay. In fact, he had no intention of stepping in front of the camera when he began writing the show. Stern, he said, convinced him otherwise, and he's grateful for her intervention.
As proud as Feldman is to have "full ownership" of Michael as a character, shooting "This Close" was "very difficult," he said. The show's third episode, for instance, required him to strip nude for a sex scene involving three other actors.
"I didn't want people to see Michael as a role model," he explained. "It took me a few months to recover and find my happy place again, because my character went through so much shit. Michael is a hot mess ― definitely not me! He's a very dark person, and I'm much lighter than that."
"This Close" may not have generated the buzz of a primetime series, but has received ample critical acclaim. For Feldman, such praise is encouraging as he and Stern wait to find out if "This Close" will be renewed for a second season; they have their characters' respective trajectories sketched out over five seasons in total.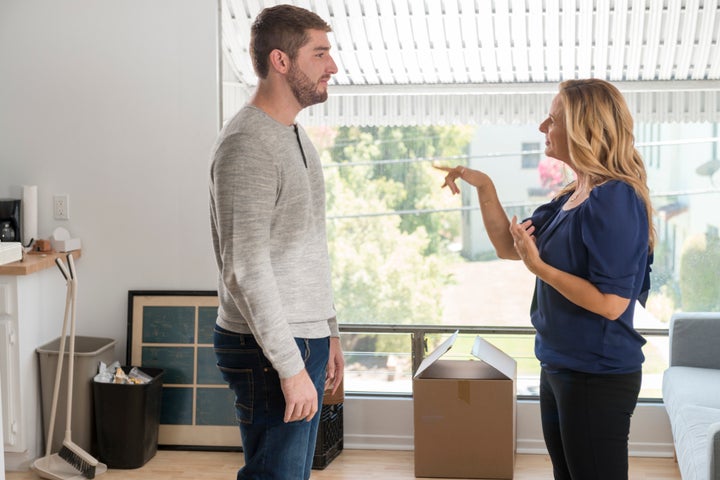 "We know exactly how everything is going to end," he said. As for Michael, he added that the character "is still a child on the inside, and we want to see him go from a boy to a man. He has to take responsibility for his own life."
Character development aside, Feldman said the deaf community's reaction is paramount ― and, fortunately, feedback from those viewers has been "fantastic" thus far. Ultimately, he'll be happy if "This Close" inspires Hollywood to tackle additional projects involving deaf creators, actors and storylines. As for him and Stern, the pair has hopes of one day producing a period drama featuring deaf characters.
"There are so many other types of deaf stories that we're hoping to add to the mix," he said. "We want to do right by the deaf community."